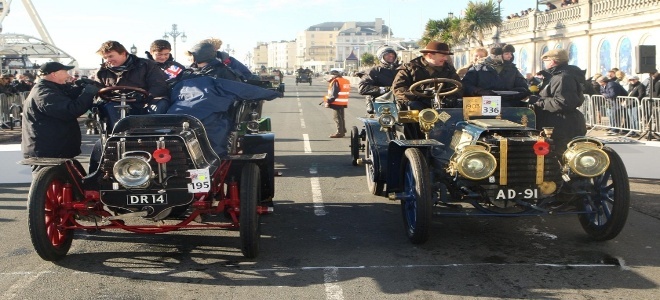 Tales Of The Unexpected
The London to Brighton Veteran Car Run has taken place almost every year since 1927. The world's oldest motoring event, it's a commemoration of the Emancipation Run of November 14, 1896, which itself was a celebration of the Highway Act.
This important legislation raised the speed limit for "light locomotives" from 4 to 14mph, thus eliminating the need for vehicles to be preceded by a man on foot waving a red flag.
Such a long-established event with such a rich history is bound to be swimming in stories. Every participant will have a tale to tell. We've already looked at the triumphant return of some beloved old faces and a poignant story of Joy.
Today's story is one of providence, serendipity, fate or, if you prefer, surprising cosmic coincidence.
Bitten By The Veteran Car Run Bug
In 2000, Henry Lawson was persuaded to take part in the annual London To Brighton Veteran Car Run having built up an impressive collection of classic cars. Borrowing a friend's rare 1900 MMC, he was so enraptured by the spirit of the event that he decided to add a veteran to his collection.
Taken with the 1900 MMC he'd driven, his mission was to find such a car for himself. Though only 13 models of this car are thought to survive, Henry eventually bought himself two: A 1902 twin-cylinder 10hp model and a 1903 20hp with a four-cylinder engine.
After this, things got a bit weird.
Who Do You Think You Are?
Whilst researching the history of his cars, Henry found that MMC was founded by company promoter Harry Lawson, who has also floated the English Daimler company in 1886. Could this Harry Lawson be an ancestor of budding veteran car enthusiast Henry Lawson? As it happens, yes.
"Harry, it turns out, was the brother of my great-great-great grandfather, making him a second cousin thrice removed, or something like that," said Henry.
Henry found that distant kinsman Harry was something of a black sheep of the family. Before founding MMC, he manufactured and sold bicycles. His first car manufacturing company was called the Great Horseless Carriage Co., and at about the same time as founding MMC, he bought the rights to manufacture German Daimlers under licence. The MMC Cars were built alongside the early Daimlers in Coventry, which explains why the two models were so similar under the surface.
Today, Henry seems to find this amusing. "He was a shrewd businessman but a 'patent troll'," he said. "He would buy up patents at this time of great engineering discoveries with a view to selling them on.
"He would also set up companies and sell shares, using the money raised to start other new companies while allowing the original firms to go bust. It was what we would now call a Ponzi scheme and he eventually went to prison."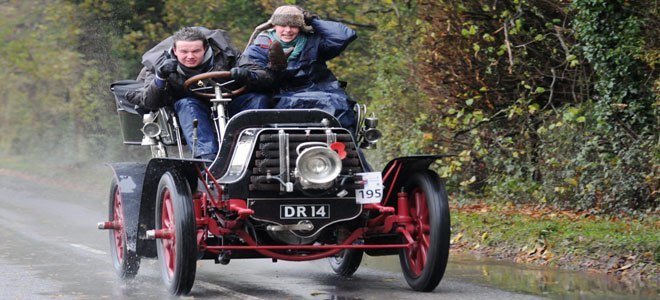 It Goes Deeper
His curiosity piqued, Henry then looked further into the two MMC models he'd acquired. Amazingly, though he'd bought them at different ends of the country and at different times, it seems that at one point they had both been under the same ownership at the same time. In buying these two vehicles, Henry was effectively reuniting them.
In 2001, Henry undertook his first Veteran Car Run in his own MMC. Every year since then, Henry, his wife and his three sons have driven the MMCs on the 60 mile route from London to Brighton.
"The thought often occurs to me," said Henry, "that had I borrowed a Panhard, a De Dion Bouton or something else for the 2000 Veteran Car Run, none of these remarkable connections would have been made. That really is fate."
If you want to cheer Henry and his family as they choogle from London to Brighton in their cosmic MMC models, the 2013 Veteran Car Run takes place on Sunday November 3.