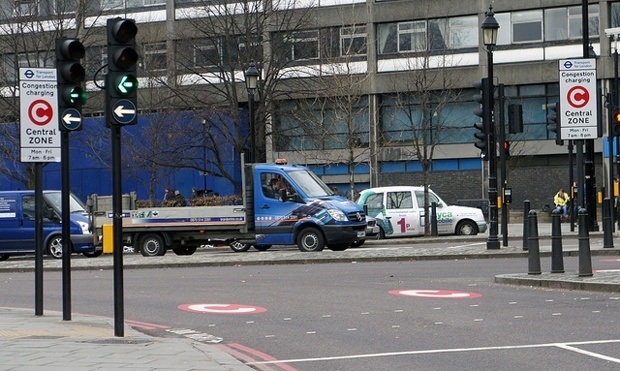 Although the price rise of the Congestion Charge in London - from £10 a day to £11.50 a day - is the first since 2011, the increase that starts on June 16 has managed to make many drivers angry, as well as many business owners.

The charge levied via Transport for London (TFL) can be reduced by £1 by using the auto-pay system (or by being part of a fleet), but the daily rate is still more than a lot of motorists will be able to afford in these continued tough economic times; as motorist Gary Michaels said when quoted in the Daily Express back in January as the first rumours of a rise came out.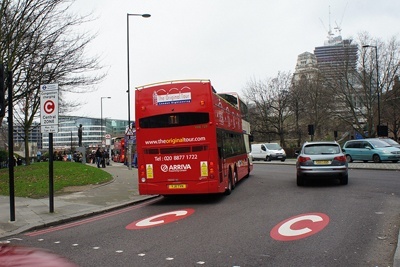 "The pay of workers in London certainly hasn't gone up by 15 per cent, and I think that a rise in the congestion charge will have a big effect on people's finances during a difficult time. To make matters worse, the huge cost of travel by other methods means there is no viable alternative to driving. The trains cost a fortune, don't run on time and are often replaced by buses. The tube is hugely overcrowded and expensive. The transport networks have commuters over a barrel and seem determined to wring every last penny they can out of us."

So motorists aren't happy – and neither are the Federation of Small Businesses (FSB), whose chairman on London Policy, Sue Terpilowski, said: "Congestion has risen back to pre-2003 levels and it is clear that the scheme is not fit for purpose. Londoners deserve a grown-up debate about the merits of the current scheme in operation which is why a 15% increase is a regressive step."

The complaints continued with Natalie Chapman, Head of Policy for London for the Freight Transport Association, suggesting that the London Congestion Charge is an unfair tax on many businesses that have to use the roads in London with no other option available – especially when compared to the use of the roads by casual users.

"Commercial vehicles making essential deliveries, such as keeping the capital's shelves stocked and supplying London's hospitals should be exempt from the Congestion Charge. But not only are they forced to pay to use the road network in Central London, they have now been unfairly clobbered with a bigger rise than casual users of the scheme."


The FTA are quick to point out that they fully understand, and back, the overall aim of the Congestion Charge to deter drivers making discretionary or non-essential journeys in a vehicle when other viable options are available with the overall aim of reducing congestion and CO2 emissions as well as improving air quality in the city. But at the same time point out that it is not feasible to deliver goods on public transport.
Natalie Chapman also added:
"The logistics industry helped TfL to deliver a successful Olympics and a big part of the Games legacy for our industry has been a greater recognition of the essential role we play in keeping London fed and watered. So we are particularly disappointed that we face such a steep rise in the cost of supporting London's economy."
And finally, knocking on the door of the TfL to have a moan are the British Vehicle Rental and Leasing Association (BVRLA) whose Chief Executive Gerry Kearney was quick to criticise the decision to increase the London Congestion Charge.
"This 15% increase in the daily charge is unjustified and is in effect a tax rise on essential business users who have no choice but to drive in central London. We are disappointed that Transport for London has ignored our calls to reverse this decision, and will continue to fight this battle on behalf of our members and their customers, who operate the cleanest, safest vehicles on UK roads."
But Transport for London were just as quick to justify the increase, pointing out that more than £1.2billion of the revenue that has been raised in the Congestion Charge since its introduction in February 2003 has been reinvested in the London's transport infrastructure.
Garrett Emmerson, TfL's chief operating officer for surface transport, said:
"These [price] changes will ensure the congestion charge remains effective in managing congestion in central London,"
and TfL also promised to introduce new features for customers that include direct debit payments for auto-pay users, online discount applications, and easier reimbursement for NHS patients and staff.
Using figures produced that compared traffic congestion in London since the Congestion Charge introduction, TfL stated that traffic levels in the congestion zone had decreased by 10.2%, even though journey times were still staying the same.
So is the Congestion Charge working in London? That's a question that is still very open to debate with public transport at peak times still jam-packed and traffic still just jammed – but what is the alternative?And how does it deal with businesses that depend on the use of London roads to even just exist – let alone make a living?
All photos courtesy of Flickr user
Mariordo59
.