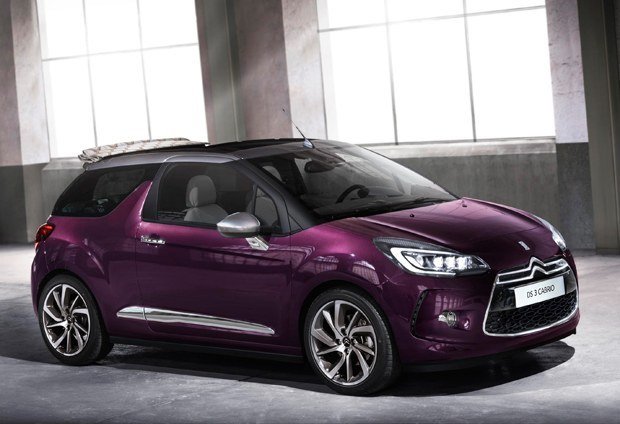 New Lights, Engines & Technology for Citroen DS3
Considering that the Citroën DS3 and DS3 Cabrio has received almost universal acclaim since the day that they were launched with sales of 300,000 globally, you would have thought that the French car manufacturer would have been happy with the way things are.
But no! They've decided to update selected versions of both the DS3 and DS3 Cabrio with a new light signature, new engines and additional technology features.
The Shining Light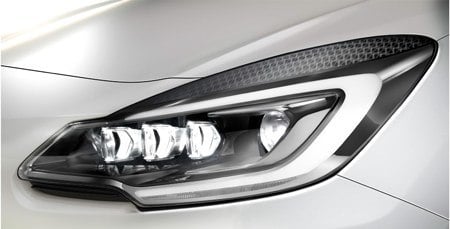 It seems that everyone everywhere is calling for greater clarity at night when it comes to direction and vision, so Citroën have taken this in hand by making sure that all DS3 and DS3 Cabrio DSport versions from July production will feature state-of-the-art headlights. Taking the lead from two of their concept cars - Numéro 9 and Wild Rubis – the headlights combine LED and Xenon modules with new sequential indicators for the first time ever on a DS3.
These all-new headlights ensure exceptional lighting performance no matter what the requirement – be it dipped or high-beam – as the LED and Xenon modules work together to make sure that driving at night is not only comfortable but safe too.
And there are other benefits too. With energy consumption 35% lower in dipped mode and 75% lower in high-beam mode, the LEDs last up to 20 times longer than halogen lights (for a standard lifetime of 20,000 hours) improving efficiency.
Needless to say, both the DS3 and DS3 Cabrio keep their distinctive 3D-effect LED rear lights and LED daytime running lights, with a chrome finished DS logo in a black embossed DS pattern setting topping the whole look off.
The Personal Touch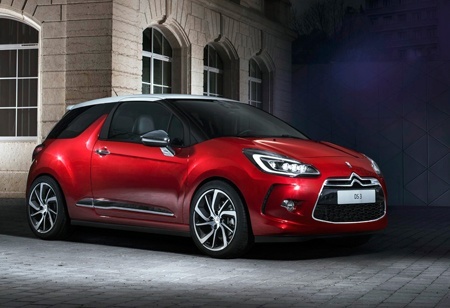 As if the new-look isn't enough to tempt the discerning consumer, Citroën have added in a whole new range of personalisation options to make sure that the personal touch is just that for a driver of these cars.
Starting with the July production cars, not only will selected versions of DS3 be available with the choice of a laser-etched dashboard strip and a screen-printed rear window, but they will also be available in a greater range of colours with the DS3 available in Pearl White while the DS3 Cabrio gets not only the Pearl White but a Belle-Ile Blue too.
The Power Behind The Throne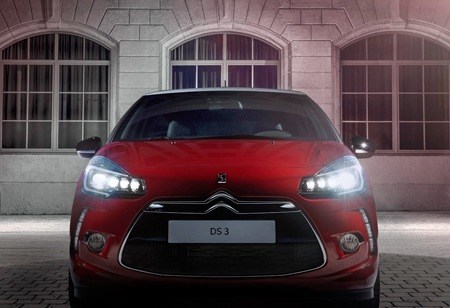 Despite the fact that the DS3 and DS3 Cabrio are already known for their adherence to the fine balancing act that is required between performance and comfort, Citroën have decided that now is the time to let them have some new Euro 6 compliant diesel and petrol engines.
These come in the shape of the BlueHDi 120 and BlueHDi 100; both of whom, thanks to the use of leading-edge technology that includes SCR (Selective Catalytic Reduction), offer more power and lower emissions. (NOx emissions are cut by 90%, while CO2 emissions are cut by up to 4%.)
If we are talking actual figures, the BlueHDi 100 produces a class-leading 79g/km of CO2 while the BlueHDi 120 emits 94g/km of CO2; and both engines produce a fuel economy shot in the arm for DS 3 with figures of up to 94mpg for the BlueHDi 100 and up to 78mpg for the BlueHDi 120 version.
Not yet confirmed for arrival in the UK is a Euro 6-compliant PureTech e-VTi 82 ETG engine that delivers 69mpg over a combined cycle with just 95g/km of CO2, and is available with the automated manual ETG (Efficient Tronic Gearbox). We await the news!
Hot In The City
So the DS3 and DS3 Cabrio already have the largest boot in their class and five 'real' seats, but can Citroën improve the city driving experience?
From the July production run, some versions of the DS3 and DS3 Cabrio will benefit from 'Active City Brake', an automatic braking system that uses a short-range radar at the top of the windscreen to help prevent low-speed collisions. And the addition of an optional reversing camera on both DS3 and DS3 Cabrio will make sure that any collisions that way are avoided too.