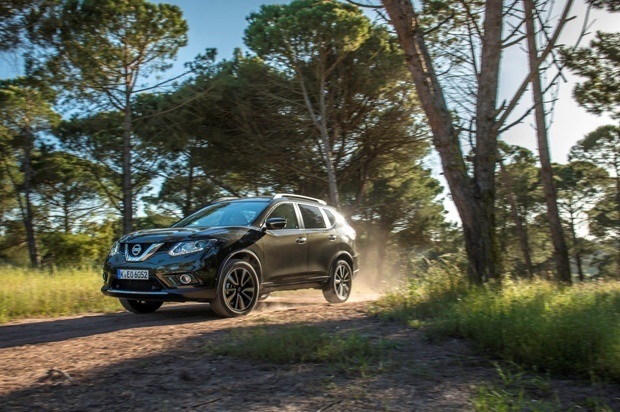 The new Nissan X-Trail has followed its stablemate, the Nissan Qashqai, and scored a maximum five-star safety rating by independent safety organisation EuroNCAP – a result that means that officially Nissan's crossover range is one of safest and protective in the business.

Having been launched earlier this year across Europe, the new X-Trail has shown itself to be a real showcase for Nissan's innovation in the field of safety, thanks to its variety of advanced systems that provide exceptional protection for both car occupants and pedestrians.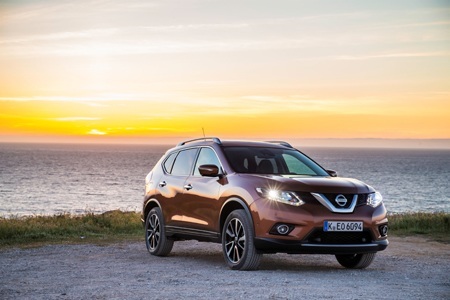 THE TEST RESULTS

The EuroNCAP tests are thorough, and it takes some exceptional work from designers and their safety counterparts to get a five-star rating – so it's a big tip of the hat to those concerned at Nissan for their work with both the X-Trail and the Qashqai.

When it came to the front impact tests, the passenger compartment of the new X-Trail remained stable, protecting the dummies that are positioned inside ready to give results via electronic readings; and the readings for the X-Trail showed that it gave good protection for the knees and femurs of the driver and passenger.

There were maximum points awarded in the side barrier impact tests, with the X-Trail giving good protection to all regions of the body; and even in the more severe side pole test, that body protection was still there at the same level.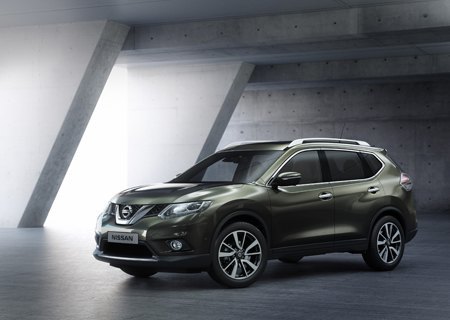 For those wondering about side impact results, worry no longer as in those tests, both dummies (driver and passenger) were protected from head contact with their interior by the protective shells of their restraints.

It will come as no surprise to any drivers of a Nissan vehicle that when it came to child protection, the X-Trail was right up there in the efficiency order of things – in fact, based on dummy readings in the dynamic tests, the new X-Trail scored maximum points for its protection of an 18-month old infant.

And to finish off what is effect an excellent report, the new X-Trail scored maximum points for the protection its bumper offered to pedestrians' legs, with good results recorded at all test locations.

The EuroNCAP results are really no surprise because "Nissan is committed to making its cars as safe as possible for passengers and pedestrians" and the new X-Trail features some of the most advanced safety systems in its sector, all combined under the innovative umbrella of Nissan's acclaimed Safety Shield suite of technologies.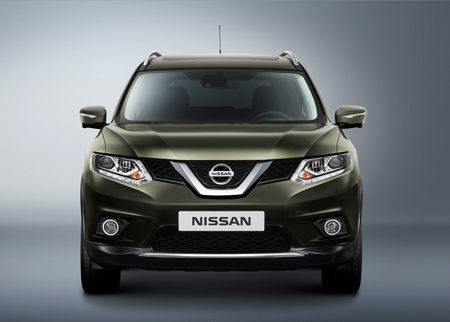 SAFETY TECHNOLOGY ON THE X-TRAIL

Forward Emergency Braking: Thanks to its fully integrated road-scanning radar system, the new X-Trail has three levels of warning if it thinks that there is a possibility of a collision. STEP ONE is an audible warning to alert the driver of a closing gap to the car in front; STEP TWO is a partial application of the brakes; and STEP THREE is a complete application of the brakes to halt the car.

Driver Attention Alert: A feature that is becoming more and more a requirement in cars as the pressures of life cause driver fatigue to be the reason for one in five road accidents. The all-new X-Trail's Driver Attention Alert system learns how you drive and then the system constantly monitors you all the time, alerting you via a dashboard alert on the central combimeter if your steering becomes erratic, primarily indicating that you should take a break.

Traffic Sign Recognition: Just in case you don't know how fast you should be going or what dangers could be up ahead that you haven't noticed warnings of, the Traffic Recognition System can detect speed limit signs before displaying their information to the driver, including speed limit signs. These are all read by a front-facing camera, which will work right across Europe – and it even shows both wet and dry speed limits if it is raining and the country you are in enforces a weather dependent lower speed limit.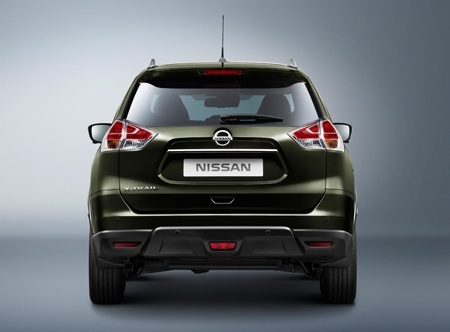 Lane Departure Warning: It's 'tin' time as this system detects if the new X-Trail is starting to drift out of lane by using advanced computer programming that monitors detect road markings. If the driver does not respond, the system will sound a warning.

Moving Object Detection: The all-new X-Trail's Moving Object Detection system is there to be used primarily for parking as it combines the vehicle's front and rear parking sensors with Nissan's acclaimed Around View Monitor (AVM) 'bird's eye view' parking aid that is mounted on the tailgate to give an unparalleled field of vision at the back of the car. All camera images are displayed on the large seven-inch NissanConnect screen.

Blind Spot Warning: This use initially a discreet warning light in the door mirror if a vehicle is detected in the hidden blind spot areas by the AVM. If the driver doesn't respond, the light flashes and sounds an alarm

High Beam Assist: This system combines a high-resolution camera with advanced software to detect when to switch from low beam to high beam headlights when it recognises oncoming or distant traffic.

Safety comes in high numbers with the all-new Nissan X-Trail