'COLOUR EDITION' MODELS JOIN ENHANCED MAZDA2 LINE-UP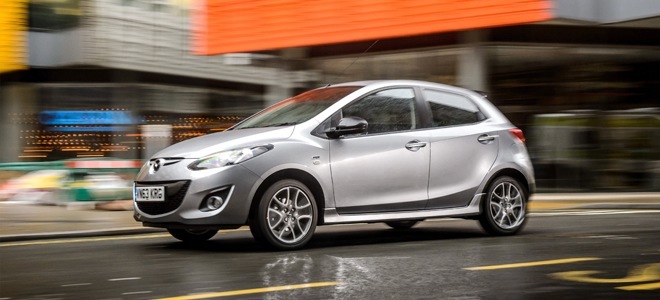 The Mazda2 has always been a popular model for Mazda lovers, and now the car manufacturer has added two new 'Colour Edition' models to the line-up for 2014 with more equipment as standard, three exterior colours, unique coloration alloy wheels and interior colour-coded design cues.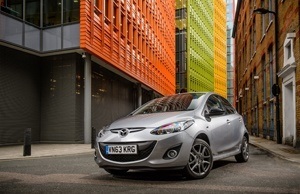 In a limited production run of only 1,000, both the 'Colour Edition' and 'Sport Colour Edition' five-door hatchbacks will feature a numbered sticker on the dashboard (colour-coded to match the exterior paint) to show off its exclusivity and there will also be exterior badges on the front wings and tailgate.
Peter Allibon, Sales Director Mazda UK, is an excited man: "Our latest limited edition models offer even greater value to Mazda customers for 2014. The Colour Edition and Sport Colour Edition hatchbacks present buyers with the opportunity to acquire the agile, fun-to-drive Mazda2 with 'stand-out' looks, a generously enhanced specification and premium ambiance."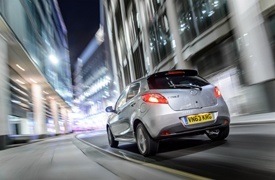 Although the Colour Edition has no change in the engine department - still powered by Mazda's 1.3-litre 75ps petrol engine - the 11 items of additional equipment that it has when compared to the SE Air Con model is pretty impressive: 15" dark grey alloy wheels, privacy glass, Jet Black door mirror housings and rear spoiler, black seat trim with red piping, leather steering wheel with remote audio controls, gloss dark grey inserts to the steering wheel and audio panel, Parrot Bluetooth® handsfree and body-colour door trim and outer air vents louvres.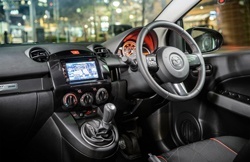 And then there's the Sport Colour Edition which kicks off the upgrade with a more powerful 1.3-litre 85ps engine and then continues on its merry (and fast) way with another 11 bits of extra equipment above that of the Colour Edition model. And here we are talking 16" dark grey alloy wheels, Sports styling kit, Sports headlamps, front fog lights, a new state-of-the-art 6.1-inch Mazda Navigation System with integrated Bluetooth®, a trip computer, leather gear knob, electric rear windows, two additional audio speakers, an adjustable speed alarm, and side and curtain airbags to ensure extra safety for all concerned inside the Mazda2 special edition.
"With production of these new models limited to 1,000 units and each car carrying its own unique number, I'm sure our latest Mazda2 derivatives will prove immensely popular. The Mazda2 offers a unique combination of advanced technology, sports styling and a premium interior, together with superior ride comfort and build quality, plus the rewarding driving experience for which Mazda is renowned," adds Peter Allibon.
Both the Colour Edition and the Sport Colour Edition are available in 3 colours - True Red, Crystal White and Aluminium Silver - with metallic options available too, and are a welcome option in amongst the four-strong line-up of regular Mazda2 models for 2014 that now is made up of the 1.3-litre SE Air Con, Tamura, Tamura Nav Auto and the new range-topping Sport Venture.