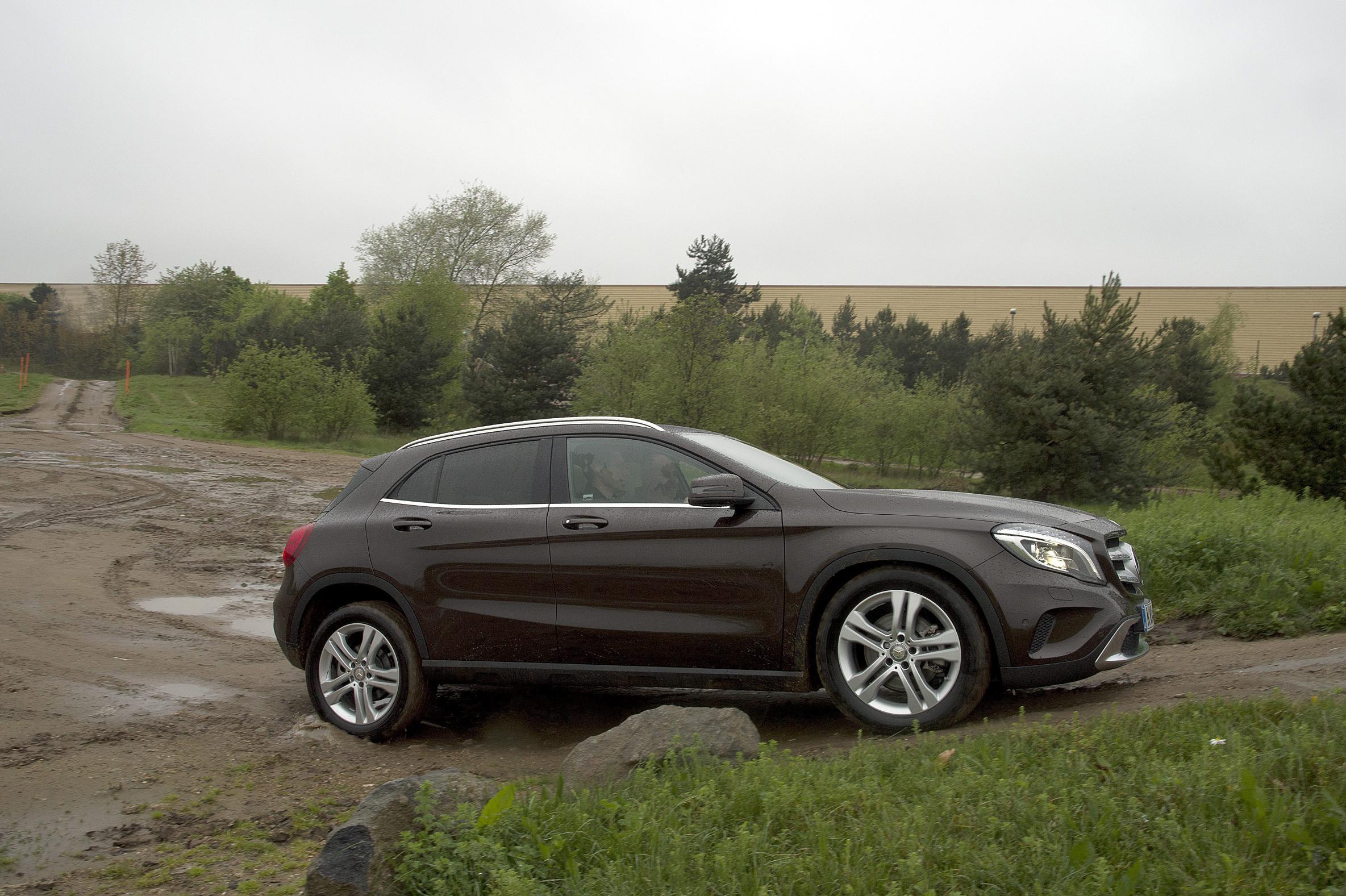 So, what is it? Hatchback? Small MPV? Mini-SUV? Crossover? We'll forgive you for wondering where the Mercedes GLA fits in.
The new Mercedes GLA compact crossover is the latest entry into a sector bursting at the seams with the likes of the BMW X1, Audi Q3 and Nissan Qashqai to name but a few. Thing is, the GLA's rivals have been at the party for so long that everyone else has finished the booze and polished off the vol-au-vents. Will anyone give a stuff about the late-comer?
Well, yes. The music's still playing – last year more than quarter of a million 'dual purpose' vehicles were shifted in the UK. Around 50,000 wore Nissan Qashqai badges, but premium badged contenders like the X1 and Q3 took a big chunk of the market. Mercedes has been conspicuous by its absence, but now throws its hat into the ring with the GLA.
First impressions
The GLA sits on the same underpinnings as the A-Class and although all the body panels are different, the family resemblance is clear. Think of it as an A-Class in a pair of sturdy wellies – not quite fit to go mountaineering, but game for some light rambling. The ride height is raised by around 6cm over the A-Class for better ground clearance, but it's a token gesture rather than a nod towards serious mud-plugging ability.
A point borne out by the fact that in entry-level GLA 200 CDI tune as tested, it's pulled along by the front wheels only. For four-wheel drive you'll need to jump into a pricier but more powerful GLA 220 CDI 4-Matic.
In transition to baby SUV, the GLA has become the A-Class's better looking cousin. Black plastic cladding on the bumpers and side skirts, combined with higher profile tyres and an in-your-face grille, lend it presence and visual cohesion where the vanilla 'A' looks gawky. In the AMG Line trim tested, larger 18" alloys come as standard and fill the arches better – helped by, paradoxically for this type of car, a 15mm drop in ride height.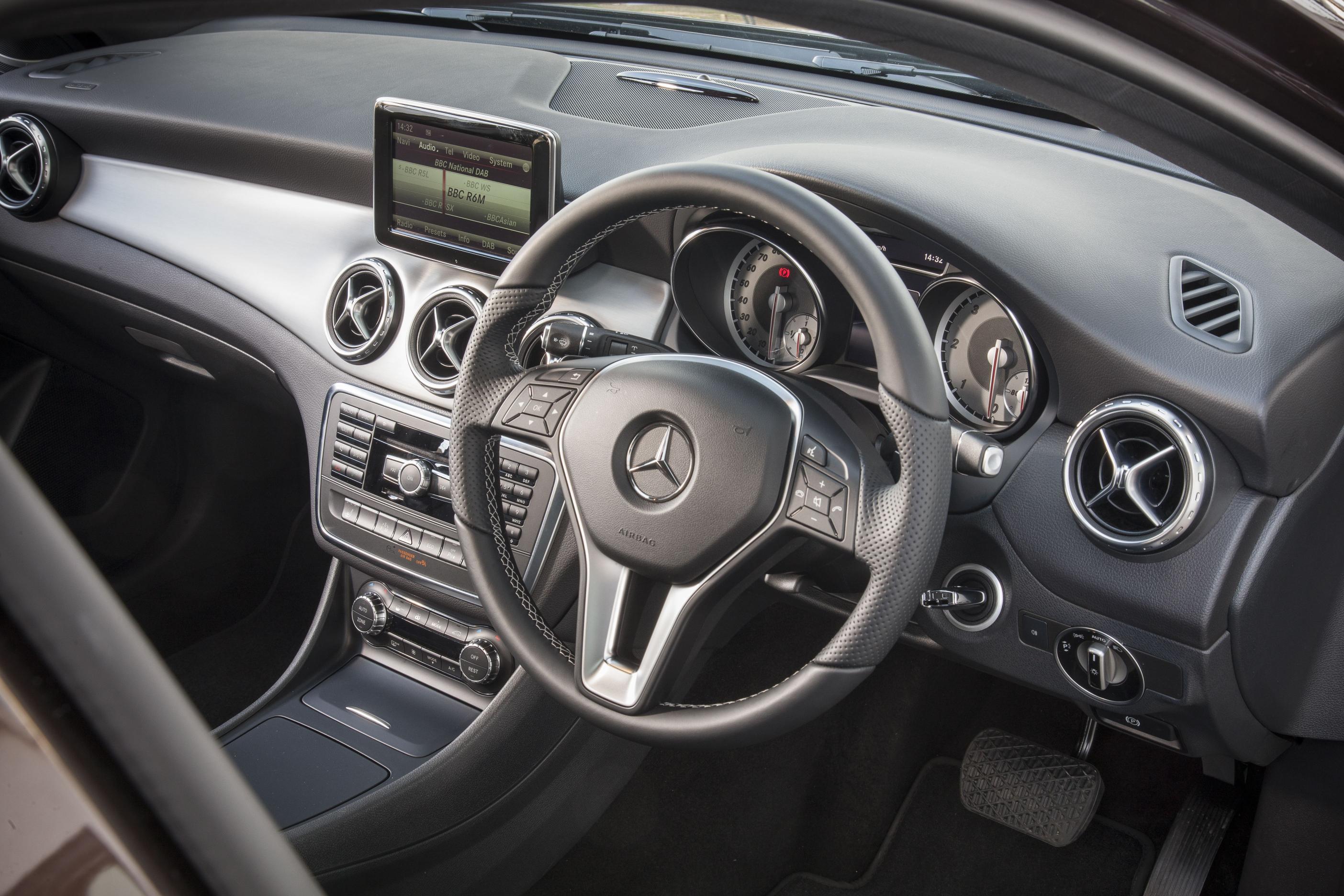 What's the performance like?
Given the likelihood of customers taking the GLA over anything more challenging than a damp field, we'll start with its performance on tarmac.
The entry-level 136hp 2.1-litre diesel GLA 200 CDI is where Mercedes will grab most of its sales. At £25,850, it's on a par with the upper echelons of the Qashqai range and comparably-specced diesel Audi Q3. As ever with premium German brands, the list price is a baseline – delve into the dark depths of the options list and your wallet will suffer.
The GLA 200 CDI AMG Line tested here (£28,300) is no firecracker, but equally not the sluggard the performance stats might suggest. 62mph flashes up in 9.9 seconds, but in the push and shove of the urban crawl, where squirting into a gap or joining a fast A-road safely counts more than traffic-light drags, the GLA 200 CDI has reasonable shove. With 221lb ft of torque available from 1,400 rpm, the bottom motor on the GLA ladder doesn't feel like a poverty spec plodder, but some diesel gruffness is apparent when idling. It quietens down once on the move though.
A slick shifting six-speed manual gearbox comes as standard on the base GLA 200 CDI, but the seven-speed auto as fitted to the test car is a good bet – gear changes are almost imperceptible and the steering wheel paddles provide welcome control, should mood or road conditions demand it.
How about the GLA's ride and handling?
One thing the GLA does better than its A-Class cousin is iron out bumps. That's probably due to the chunkier 50-profile tyres and loftier ride height, but either way, even on AMG Line suspension the ride is compliant and settled. That'll be a welcome relief to anyone who has sampled the knobbly ride of an A-Class. Grab it by the scruff of the neck and it's also quite adept at tackling a twisty road, with direct, accurate steering providing a clear sense of where the front wheels are on the road and how much grip you've got before it'll wash into understeer.
Will the Mercedes GLA go off-road?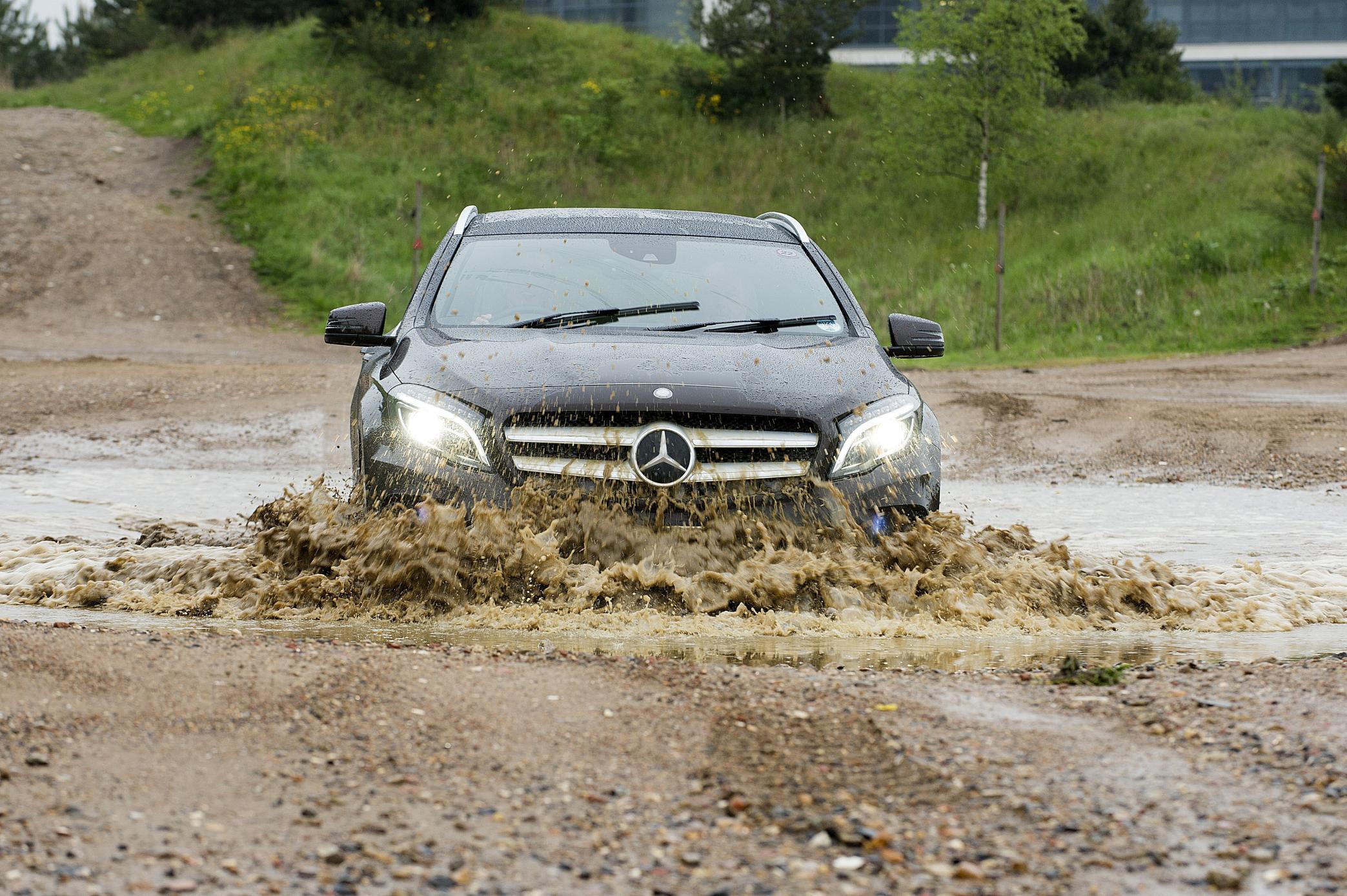 Sort of. We tried a 4-Matic version on the off-road course at Mercedes-Benz world in Brooklands, which is designed to showcase the abilities of Merc's full-fat off-roaders like the G-Class and M-Class. Frankly the GLA felt a little out of its depth on such terrain. That's not to say it's useless off road – far from it. Rutted tracks, water-filled gullies and inclines didn't totally defeat it. But long-ish overhangs and marginal ground clearance meant gritted teeth and some expensive noises as the underside and nose grounded out on trickier terrain. Need a proper SUV? Then look elsewhere.
Economy, practicality and running costs
The GLA really claws back points here, thanks to a slippery shape and efficient engines. A best-in-class drag coefficient and low CO2 emissions figure of 119g/km places it ahead of rivals, as does the claimed combined economy figure of 62.8mpg – which trumps the equivalent diesel-engined Q3 and X1. Real-world conditions will probably see mpg fall somewhere in the 50s, but it's still an impressive achievement and ramps up the GLA's ownership appeal.
It's worth noting the GLA is also a sight more practical than its German rivals, with a healthy 481 litres of boot space and a nice flat boot floor, which makes loading a doddle.
The verdict
The GLA has a bit of an identity crisis, mainly thanks to Mercedes' marketing strategy. But it's a thoroughly likeable car. Why? Because it's a better and more practical car than the A-Class on which it's based and has that reassuring Merc feeling of solidity. Combined with decent road manners and great economy, it stacks up as a solid choice next to the usual suspects. However, don't kid yourself that it's an SUV. If you want the high-driving position and off-road cred that a genuine SUV offers, you'd best look elsewhere.
Lease the Mercedes GLA
Competitive Mercedes GLA leasing deals including personal contract hire and business contract hire, are now available. To register your interest and find out the best deal we can do for you contact one of our Customer Service Representatives Today.