NOW AVAILABLE WITH FOUR-, SIX-, EIGHT-, AND 12-CYLINDER ENGINES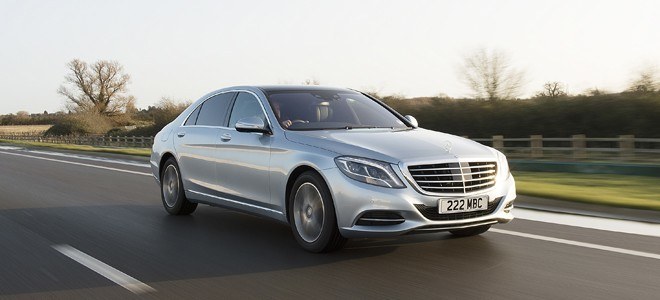 There are now 11 different models available in the Mercedes S-Class in the UK thanks to the addition of three new engines - the S 300 BlueTEC Hybrid L AMG Line, S 600 L AMG Line and S 65 AMG L - with the latter laying claim to be the ultimate in refinement, power and performance.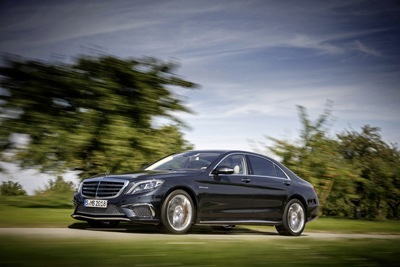 The S 300 BlueTEC Hybrid L AMG Line is the first diesel hybrid engine in the segment and also the second hybrid engine for the S-Class range as it sits proudly alongside the S 400 Hybrid L. It comes from the same stable that produced the successful E 300 BlueTEC Hybrid, comprising of a 2.2 litre, four-cylinder diesel engine conjoined by a 27 hp electric motor that produces a combined fuel consumption of 61.4 mpg and CO2 emissions from 120g/km.
And not just content with providing the first diesel hybrid engine, Right across the entire S-Class range, including the S 300 BlueTEC Hybrid, Mercedes has added to the already impressive standard equipment available with an innovative touchpad system that "allows control of COMAND Online using single or multiple-finger gestures." And not only that there are also new optional features include the new Head-up Display, which provides the driver with key information at a glance without having to take their eyes off the road, and a heated windscreen.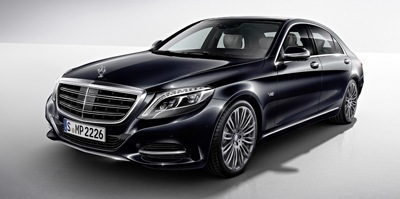 The S 600 L AMG Line and the S 65 AMG L are both V12 models, and represent Mercedes' ultimate levels of standard equipment – and they do mean ultimate. When you are talking about, as standard remember, an Executive Rear Package and Rear Seat Reclining Package for backrest adjustment to 43.5 degrees; a Rear Seat Comfort Package that includes Rear Seat Entertainment; a Front Seat Comfort Package; an exclusive nappa Leather Package; a Burmester 3D High End Surround Sound system; and a Keyless-Go Package that includes remote boot closing and hands-free access, then you are getting pretty close to 'ultimate'.
Add in the full Driving Assistance Package that includes driver aids like Active Blind Spot Assist and Distronic Plus with Steer Assist and So & Go Pilot, and you are within a touching distance so close that you can taste it.
And then topping it off with optional extras like Magic Body Control, Night View Assist Plus, a Warmth Comfort Package, Intelligent Rear Seat Belt Package, garage door opener, TV tuner and rear seat telephony and the superiority complex that also comes as standard with the S 600 L AMG Line and the S 65 AMG L really comes to the fore.
You will also want to know that the S 600 L AMG has had its hp increased from the previous S 600 model to 530 hp, with 830 Nm of torque, acceleration from 0 to 62 mph in 4.6 seconds, CO2 emissions reduced by 21% to 259 g/km and combined fuel consumption improved by 27% to 25.5 mpg.
And that the S 65 AMG L's 630 hp and 1,000 Nm of torque combine to enable the car to go from 0 to 62 mph in 4.3 seconds, it has shaved of 16% in CO2 emissions to 279 g/km and improved its combined fuel consumption by 20% to 23.7 mpg.
The impressive Mercedes S-Class figures just keep on impressing.