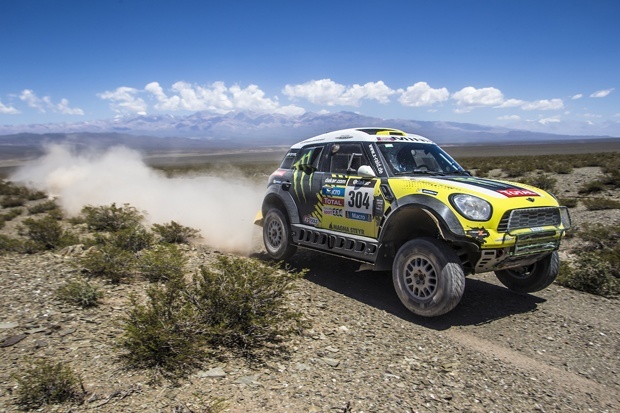 Obviously the main reasons car manufacturers like MINI go to the Goodwood Festival of speed is to show off all their wares – but then there's the chance to show off much more on the famous Goodwood Hill Climb.

And for MINI, that show-off is the victor at this year's Dakar Rally, the 300 hp MINI ALL4 Racing. Having stormed the 15-day cross-country endurance course at Dakar twice already before this year, it's a real test for the MINI ALL4 racing as it takes on the 1.16 mile hillclimb along with race ace Nani Roma.

But that's not all for MINI lovers at Goodwood – and there will be plenty of them!

On the MINI stand alongside the ALL4 Racing before it takes on the hill will be the car on which it is based – the newly revised MINI Countryman. The first MINI ever to feature MINI's intelligent ALL4 all-wheel-drive system, the MINI Countryman is a beacon for enhanced efficiency, refinement and new rugged styling cues, especially when it is dressed in one of the brand new colours available (Try Jungle Green for a start!), and making use of the increased output of 190 hp on the Cooper S version!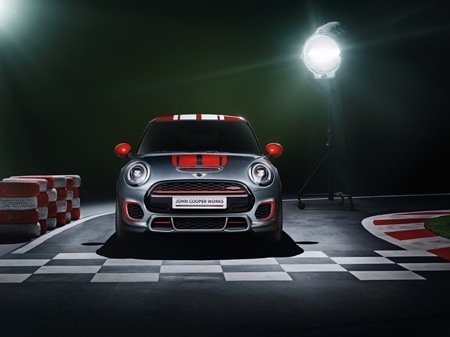 Fans of the British style icon will also be able to feast their hungry eyes on the MINI John Cooper Works Hatch Concept for the very first time here in the UK. The MINI John Cooper Works Hatch Concept originally took its first Bambi-style step at the NAIAS 2014 in Detroit where it received many plaudits from excited journalists and prospective customers alike; heralding what MINI consider to be "the next generation of sporty John Cooper Works models." As it appears on stage with all the current John Cooper Works models too, the MINI John Cooper Works Hatch Concept features large air inlets in the front apron, a rear spoiler, distinctively designed side sills and rear apron, sports brakes and a sports exhaust system – undoubted proof that the racetrack experts that developed it knew what they were doing.

Alongside all these John Cooper Works models will be the MINI JCW Roadster, MINI JCW Coupé and the new MINI JCW Paceman showing off its limited edition Frozen Black paintwork.

And then there will be the all-new MINI Hatch that was launched in March this year: "a contemporary evolution of classic MINI design."

If looking at these MINI beauties isn't enough for visitors to the MINI stand, three full-size MINI Hatch simulators will be on the stand allowing everyone to try Britain's most loved car complete with its famous 'go-kart' handling. There is even a prize for the fastest racer up the Goodwood Hill on the simulator!