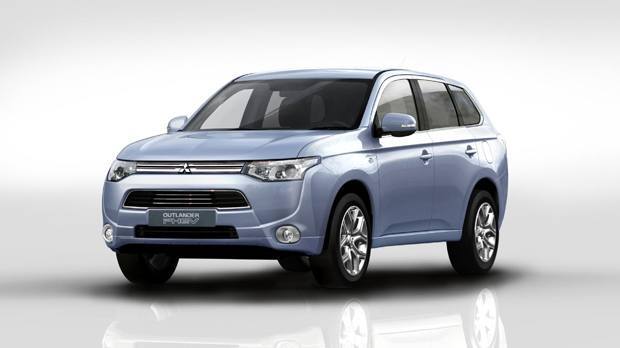 With the number of low and zero carbon cars available on the market to lease growing at a rate of knots, the announcement by The Low Carbon Vehicle Partnership (LowCVP) as to which cars have been honoured as their Low Carbon Champions for 2014-15 at a packed gala dinner held in association with Cenex in Milton Keynes was much anticipated.
And it was Mitsubishi Motors in the UK that came up smelling of roses (as opposed to fumes) with the title of Low Carbon Car Manufacturer of the Year at the awards that celebrate achievement and innovation in low carbon road transport. (Volkswagen and Nissan received honourable mentions on the shortlist, it should be noted; but it was Mitsubishi that came up trumps.)
With TV personality, writer and blogger Robert Llewellyn presenting the award at the dinner in front of 380 industry representatives and low carbon transport stakeholders, the judging panel, comprising of 21 senior executives from across a wide range of low carbon road transport organisations, was quick to praise Mitsubishi, with particular reference to the Mitsubishi Outlander PHEV.
"Mitsubishi has been an early adopter and was ready to take a risk which has paid off in terms of vehicle registrations."
They were referring to the fact that The Mitsubishi Outlander PHEV has managed to help transform the plug-in hybrid electric vehicle sector since its launch in 2014, and the opinion and respect of the judges was backed up LowCVP Managing Director Andy Eastlake, who said: "It's always a pleasure to celebrate success and there were many reasons to commend the contribution of this year's entries to cutting emissions, both of greenhouse gases and local pollutants. The winning entries are exciting examples of a vibrant and innovative low carbon road transport sector in the UK that is going from strength to strength."
The Mitsubishi Outlander PHEV
With the Mitsubishi Outlander PHEV at the top of the tree when it comes to the UK's favourite plug-in vehicle, accounting for around 50% of all plug-in car grant applications, the judges suggested that the car had helped to bring "plug-in hybrid technology to a 4x4 SUV", especially in the company car market where carbon-based taxation is king.
On a full charge, the permanent electric Twin Motor 4WD Mitsubishi Outlander PHEV has a maximum driving range of 550 miles and is capable of 32 miles of zero emission fully-electric driving, highlighting both its green and low carbon credentials.
But even when operating as a hybrid, the Mitsubishi Outlander PHEV is supremely efficient with CO2 emissions as low as 44g/km, and a fuel economy capability of up to 148.7mpg with a full battery charge. And when the battery's low, the 2.0 litre petrol engine kicks in; at which point the Outlander PHEV produces 135g/km CO2 and is capable of 48.7mpg - still hugely impressive figures for a car of this size and capability.
Inside the car technology and comfort are key, and you only have to look at the impressive equipment details on the New Model Mitsubishi Outlander 2.0 PHEV GX4hs Auto to see exactly what we are talking about. Other versions of the new models are available to lease here and some great deals on the 'older' version here.
Previous winners of the Low Carbon Car Manufacturer of the Year have included BMW (in 2014 for the BMWi Series that includes the BMW i3 and the BMW i8), Toyota (in 2012 primarily for their continued work with the Toyota Prius), and Nissan (in 2011 for the Nissan LEAF.)