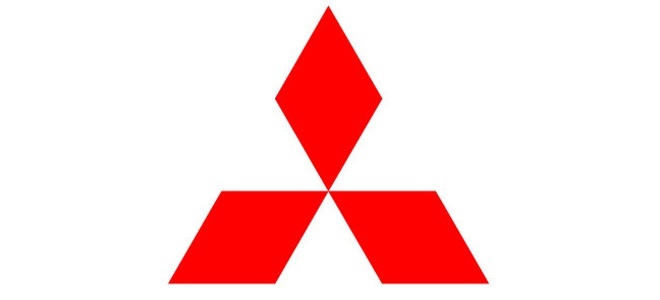 ELECTRIC IDEAS FROM THE JAPANESE CAR GIANT
It was way back in 1966 that Mitsubishi Motors Corporation (MMC) started to look at the possibility of electro-mobility with the belief that electric vehicles (EV) would eventually become 'long-term core products' – and it looks more and more like that research and development will soon be paying dividends.
Starting with the ground-breaking i-MiEV in 2009 and a recently stated objective of 20% of EV-based cars by 2020, MMC have made gigantic strides with recent launches of the all-new Outlander Plug-in Hybrid Electric Vehicle ("PHEV") with its innovative "Dual Design" architecture and are now looking at the full electro-mobility engineering palette of Pure Electric (EV), Hybrid Electric (HEV) and Plug-in Hybrid Electric (PHEV.)
And one example of this is the cutting edge Concept GR-HEV Sport Utility Hybrid Truck.
CONCEPT GR-HEV THE SPORT UTILITY HYBRID TRUCK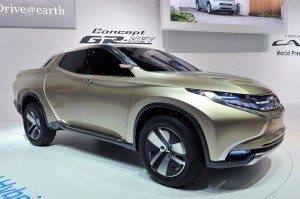 Presented at the Geneva Motor Show, Mitsubishi will be "adapting electric componentry to the demands of an even larger, tougher, sportier vehicle with both work and leisure in mind in either mature or emerging markets."
The Concept GR-HEV is the first time that Hybrid (HEV) technology has been applied to a Mitsubishi one-tonne pickup truck, and this itself is an interesting development taking into consideration that the one-tonner model is an emerging market format as well as a Mitsubishi export best-seller, especially in Europe where it sells around 43% of its units.
This concept vehicle is a contender to be the next in line "Dual Design" vehicle, with both a 2.5 litre Mitsubishi Clean Diesel engine and a front-mounted electric motor connected to an automatic gearbox. The Concept GR-HEV has a battery pack located within the ladder frame and all power is controlled by an electronic operating system.
Being an HEV, the concept is planned to be simpler and more affordable than either EV and PHEV, is very suited to the heavy-duty day-to-day needs of pickup truck users but also is a giant step towards Mitsubishi's green ambitions as it's CO2 emissions fall below 149 g/km - far better than your average pickup.
Besides being able to produce electric power from the movement of the vehicle with its diesel engine, the electric motor boosts Diesel engine accelerations, makes that acceleration quieter (as well as high-speed cruising), increases the high-end torque of the Diesel engine and makes that diesel engine's emissions cleaner.
Concept GR-HEV also uses 4WD technology developed by Mitsubishi that features a Super All Wheel Control (S-AWC) integrated vehicle dynamics control system that the HEV uses especially when the driver faces difficult driving conditions.
So that's the business end of the pickup, and you can see that it looks good too; but the response to the vehicle in Geneva will help Mitsubishi decide if it will make the big leap from concept to launch.
And then there is the electric idea that came to fruition in the shape of the Outlander PHEV.
OUTLANDER PHEV – PLUG-IN HYBRID
An example of a car that has made the move from concept to production following its' unveiling at last year's Paris Motor Show. It has actually been on sale in Japan since January this year but it is this summer that Europe will see their first one on the road.
Mitsubishi claim that the Outlander PHEV is "the first mainstream car developed from the outset with built-in provisions for either ICE or PHEV power-trains" but what we do know for sure that it features a 2 litre petrol engine backed by two 60 kW electric motors, 4WD and S-AWC, charges in full in 4 hours and 80% in 30 minutes, has a 52km range in pure electric mode and a top speed (in electric mode) of 120 km/h.
Being a hybrid, it does all that you would expect from a hybrid with its operating system gathering data and information to provide integrated management of the car's performance and allowing the driver to choose from three driving modes; Pure EV, Series Hybrid and Parallel Hybrid.
But most of all, the Outlander PHEV is, when all is said and done, an Outlander complete with all you would expect from one, but now with a new colour (Technical Silver), specific front grille, LED rear lights, 18 inch alloy wheels, monotone colour-keyed bumpers, high contrast meter with power meter and a joy stick-type shift
So that's the electric side of Mitsubishi, who are also going full pelt at the small car market with the Mitsubishi Mirage, "a rational / no-nonsense product for a converging and fast growing global small car market."
But more about that at another time.