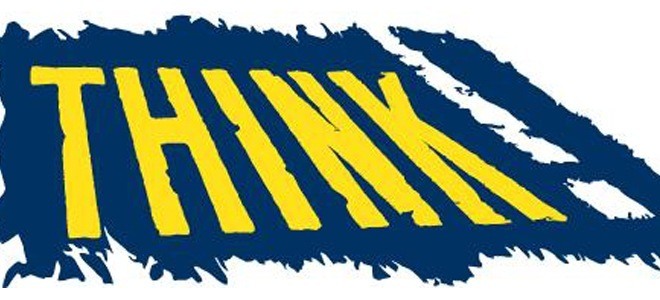 Have you seen one?
Listening to adverts on the radio can be a chastening experience at times, because hidden amongst the dross for local butchers and the interminable Go Compare ads is the odd one that stops you in your tracks and makes you think.
Writing radio ads is an art, and may I take this moment to congratulate whoever wrote the adverts for the new THINK! road safety initiative regarding motorcyclists that are possibly called "You didn't see.." You can here THINK's new radio advert here: http://think.direct.gov.uk/audio/son.wav
Beautifully written, thought-provoking daringly honest they are written how all ads should be written when it comes to road safety – to make people think by facing them with actual facts.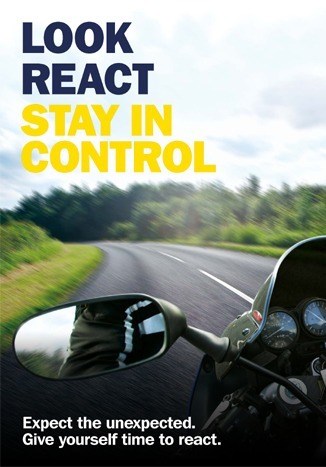 Look at these figures from the Department of Transport who are responsible for the ads:
Motorcyclists accounted for 1% of road traffic but 19% of deaths on Britain's roads in 2011; an obviously disproportionate number.

Around 30 bikers are killed or injured in accidents at junctions every day.

In 2011, 5,609 motorcyclists were killed or seriously injured with 74% of these occurring in accidents involving another vehicle.

69% of motorcycle casualties occur at junctions with the number of accidents increasing significantly during March and April as improved weather encourages more motorcyclists onto the road yet light is often not as good at times.

Last year (2012), 26% of motorcyclist fatalities and serious injuries resulted from accidents where no other vehicle was involved.

Comparing different road users' casualty rates per billion vehicle miles, it turns out that the risk that a motorcyclist faces of being killed or seriously injured is approximately 75 times that of car drivers.
I can almost hear you now, all you car drivers, saying: "Yeah – but they should drive better!" which is one of the main points of the campaign that was launched by Road Safety Minister Stephen Hammond back in March.
Stephen Hammond said: "Motorcyclists make up just 1% of the traffic on our roads but last year accounted for 19% of deaths. So reducing the number of bikers killed on our roads is a key priority for the Government. I am pleased that, in parallel with this initiative that we are calling 'Stay In Control', we are also running a THINK BIKER campaign encouraging car drivers to take longer to look for motorcyclists."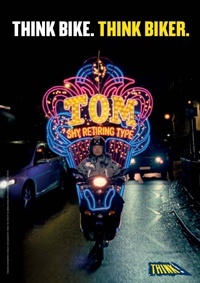 The whole 'Stay In Control' campaign, of which the advert is just a part (an important part, but a part nonetheless), is aimed at getting motorcyclists to ride defensively and to also seek further training to help sharpen their skills. By using posters, leaflets and other promotional material that is distributed at hundreds of motorcycle dealerships and retailers across the UK, the Department of Transport are raising the issue to not only those on a bike but other road users who share tarmac with them throughout the peak riding season.
Stephen Hammond again: "This latest campaign urges bikers to ride defensively – this includes taking a 'lifesaver glance' around before manoeuvring and giving yourself time to react to potential hazards. Any message that has the potential to reduce the number of tragedies on our roads involving motorcyclists and save lives is worth hammering home."
The whole campaign has been developed in partnership with industry partners that include the Motorcycle Industry Association, Motor Cycle Monthly magazine, Devitt Insurance and Yamaha as well as Motorcycle Retailers Association, Motorcycle Industry Training Association, British Motorcycle Federation, Motorcycle Action Group, retail brands including Shark and Furygan and all major motorcycle dealers including Kawasaki.
As I've said, the whole idea of the campaign is to encourage motorcyclists to ride defensively, but there are ways in which us drivers can help make sure that we respect the motorcyclist on the road.
Take a little longer when at junctions to look out for motorcyclists.

Don't drive too close to a motorcyclist. Not only is it intimidating, but you are bigger than them and if you collide there will only be one winner – not that there are any winners in a collision!

Double check when changing lanes (especially in your blind spot), when turning (as parked cars or other vehicles may obstruct your view) and when pulling over to park or puling away after parking. When parking, make sure you look before opening your door – and make sure your passengers do too!
Motorcyclists are humans too – except they aren't encased in steel like we are.