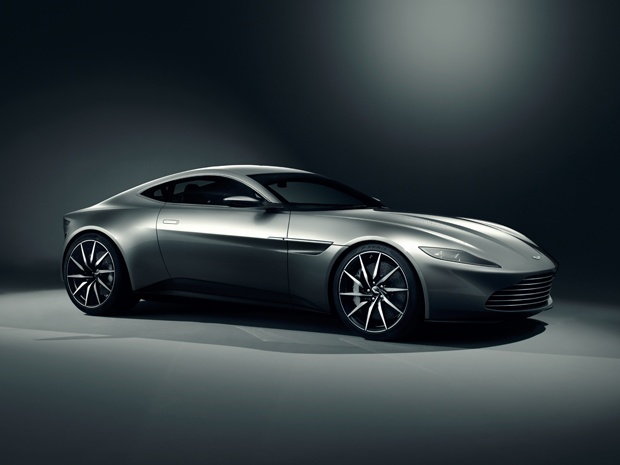 Aston Martin and James Bond go together in perfect harmony; and have done for 50 years. So it is no surprise that the Spy Who Loves all of us will be once again behind the wheel of an Aston Martin in the new Bond movie 'Spectre' that will be hitting the cinema screens across the world in November 2015.

Aston Martin have worked very closely with together with EON Productions, the producers of the James Bond film franchise, to make sure that the hero's stunning new car, the Aston Martin DB10, is right for the job.

And, the model unveiled on the 007 stage at Pinewood Studios, developed specifically for the film and built in-house by the brand's design and engineering teams, obviously is.

The film's director, Sam Mendes, worked hand-in-hand with Aston Martin Chief Creative Officer, Marek Reichman, and his design team to create the ultimate car for the world's most famous spy.

Having started with the iconic DB5, 50 years on, the DB10 is not just a Bond car; it also gives a sight of the future design direction for the next generation of Aston Martins.

Dr Andy Palmer, CEO of Aston Martin, said: "In the same year that we celebrate our 50-year relationship with 007, it seems doubly fitting that today we unveiled this wonderful new sports car created especially for James Bond. To be partnering once again with EON Productions is great news for this company and for everyone around the world that loves to see Bond at the wheel of an Aston Martin.

"I'm incredibly proud of everyone in the team at Gaydon who have brought this special project from concept to reality."

And to make things even more exclusive and special, the designers, engineers and highly skilled craftspeople at Aston Martin's Gaydon headquarters will only be making 10 of these bespoke cars in total.