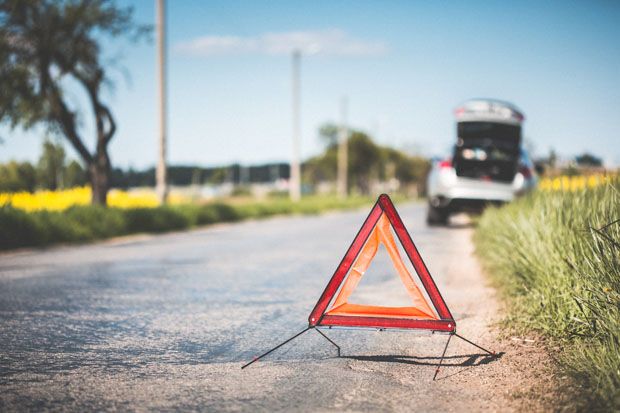 When you lease a new car or van from Nationwide Vehicle Contracts, all of our vehicles come with the full UK manufacturer's warranty. This means that if something goes wrong with your lease vehicle during the warranty period (excluding certain limitations) you shouldn't have to pay to fix any faults.
But what do you do if your lease vehicle develops a fault whilst it is still under warranty and what are your consumer rights regarding the product?
In our latest blog post, we help to answer some customer concerns regarding repairing a lease vehicle that is still under warranty.
What does the car warranty cover?
There are three types of car warranty: manufacturer policies, dealer policies and third-party cover. All new cars leased from Nationwide Vehicle Contracts come with the full UK manufacturer's warranty which, depending on manufacturer, usually lasts for a period of around 3 years. If anything goes wrong with the car during the warranty period (with certain exceptions) any repairs to it are usually free and are usually fixed by the manufacturer.
It is important to note that the standard warranty usually does not usually not cover any parts or repairs affected by wear and tear such as brakes, tyres, windscreen wipers and the clutch, but it usually covers all mechanical and electrical faults in the time period.
According to Car Buyer's guide to Car Warranties, "different brands' policies vary in some aspects, with BMW providing a three-year/unlimited-mileage warranty on all its new cars, as well as 12 years' cover against rust (although corrosion caused by stone chips isn't covered), while Fiat and Alfa Romeo provide a three-year warranty with no mileage limit for the first two years, but this only continues into the third year if the driver hasn't exceeded 100,000 miles."
My car has developed a fault, what happens next?
If your lease car develops a fault whilst it is still under the manufacturer's warranty, you must contact the Nationwide Vehicle Contracts Customer Service team who will advise you what to do next. It may be that you need to contact your finance provider, or the manufacturer direct, but we will be happy to advise you on the best course of action.
If your lease vehicle is still under warranty, you will need to take it to your nearest approved dealership to allow them to inspect the vehicle. Depending on manufacturer, you may get the use of a courtesy car whilst repairs the are being done, although this is a complimentary service and isn't always available.
The fault hasn't been fixed, what are my consumer rights?
If the fault persists, and frequent and inconvenient trips to the dealer fails to sort the problem out, then you may want to investigate your consumer rights.
According to the website Consumer Rights Expert, all new cars are covered by The Consumer Rights Act 2015 (which replaced The Sale of Goods Act 1979); and this Act states that all new cars should not only be "as described" and "fit for the purpose for which they were bought", but also "of satisfactory quality".
This means that car should therefore:
Be in full working order and not damaged when purchased.
Meet any purpose specifically explained to the retailer and agreed before purchase.
Match the description given at the time of purchase.
The 2015 Consumer Rights Act was introduced in order to simplify things and "help those purchasing products to hold retailers to account", so it is vitally important that when your car arrives that you check it over immediately and let us know of any problems straight away.
With most lease vehicles, the finance company is the registered owner and keeper of the vehicle so it is important that you inform them of any faults with the vehicle. Depending on the fault, the finance company may take up the fault direct with the manufacturer in order to speed things up. Either way, it is important that you inform them of any issues you may have with the vehicle during your lease contract.
Car Buyer also suggest that "if you're having difficulties with the finance company, the Financial Conduct Authority may be able to provide some support, or at least explain your rights further," with the AA, RAC or Trading Standards also able to help in more general terms.
What if I can't get a satisfactory conclusion with the manufacturer?
If you have difficulty agreeing a solution with the retailer, it is best, once all avenues have been exhausted, to initially contact the Society of Motor Manufacturers and Traders (SMMT). They are prepared to act as an arbitrator between yourself and the manufacturer/dealer to help decide the dispute.
Or, you can contact Trading Standards and take legal advice; although if you go to court a solicitor will cost you money - but if you win you can usually claim that back from your 'opponents.' Be aware that both the RAC and the AA offer legal advice to their members. Note that if you go to court, you'll need a solicitor which can be costly, though often if you win, your costs will also be recoverable from the other side.
If you have any other questions regarding leasing a vehicle from Nationwide Vehicle Contracts, check out our guide to Frequently Asked Questions here, or contact one of our Customer Service Representatives.