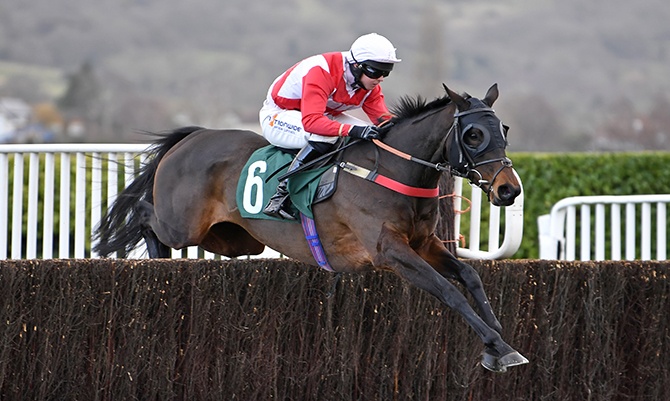 Nationwide Vehicle Contracts sponsor jump jockey Kielan Woods for 2020 season
Nationwide Vehicle Contracts is delighted to announce their latest sponsorship deal with jump jockey Kielan Woods
The sponsorship was announced on 9 November 2019 by the rider via Twitter as he revealed to followers his latest sponsored riding gear.
The 27-year-old Irish jockey from Athlone, central Ireland has amassed over 120 wins in his last 5 GB seasons and is currently in his ninth year racing out of Britain. Kielan is as dedicated as they come and both Nationwide Vehicle Contracts and the jump jockey are excited to see what the sponsorship brings in the new year.
Kielan has already won several races under the sponsorship including big wins at Warwick, Market Rason and Cheltenham. Currently based out of Gloucestershire and at only 27 years old, the jockey has had a rocky few years with a number of injuries including a fractured pelvis and dislocated hip. Despite this, Kielan has shown both heart and ambition, the jockey climbing back up the horse racing rankings. These characteristics are something Nationwide Vehicle Leasing feels align strongly with our own brand and therefore jumped at the chance to sponsor the rider.
Speaking on behalf of the sponsorship Kielan said: "I'm very much looking forward to working with Nationwide Vehicle Contracts. We've had a great start together with 21 winners on the boards so far. I'm on track for my best season yet and have two ITV winners already, including a win at Cheltenham on Mark Smith's horse Zara Hope. Last year I gained a tally of 30 winners so my goals for this year include beating last year's tally and picking up a couple of Saturday winners along the way".
Horse racing, in comparison with many other sports, has frequent fixtures and hosts daily races and regional events. Nationwide Vehicle Contracts is excited to see where this partnership leads and how we can work collectively with this new demographic.
Nationwide Vehicle Contracts Director Mark Smith said: "We're pleased to support jockey Kielan Woods through the 2020 racing season. Nationwide Vehicle Contracts has worked with Kielan in the past and have found him to be a very promising jockey who is both talented and highly determined. He has made a great start to the season with 21 winners to date including a win at the Cheltenham Festival".
Kielan's informal win at Cheltenham Festival highlights the jockey's talent and offers an exciting future for the Irishman. Speaking on his win at the highly regarded event, Kielan described being 'shell-shocked' on his success with his horse Croco Bay being wrote off as a 'no hoper'. The reach earned by a rider of this calibre is something Nationwide Vehicle Contracts would like to capitalise on.
Cheltenham Festival is Britain's most attended 4-day sporting event and hosts over 250,000 visitors. We believe collaborating with a jockey as fantastic as Kielan will raise the brand awareness of Nationwide Vehicle Contracts. Horse racing is currently the second biggest spectator sport in the UK and its dedicated and loyal fanbase is an area we would very much like to both support and get involved with.
Nationwide Vehicle Contracts is one of the UK's leading providers of car and van leasing and offers an unrivalled choice of cars and vans with competitive leasing quotations available at the touch of a button.
On race days you will be able to see Kieran wearing Nationwide Vehicle Contracts sponsored clothing and equipment and see the jockey make an appearance at some of our events. We are very excited to announce this partnership and look forward to seeing what the future brings.
Make sure to give Kieran a follow on his Twitter, Facebook and Instagram channels.
Photo Credit: Francesca Altoft Photography