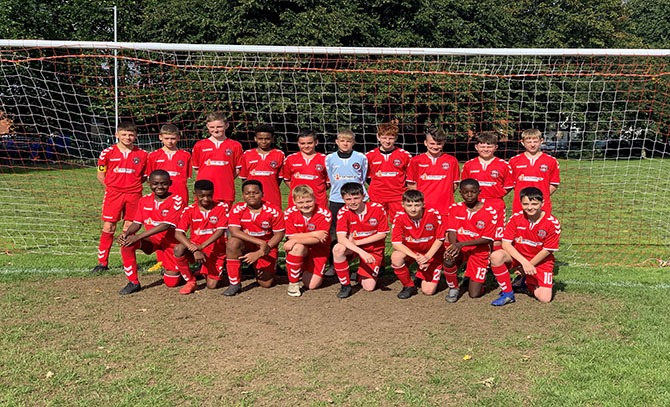 Under 14's team to wear the Nationwide Vehicle Contracts logo on their home and away kit during the 2019/2020 season
Nationwide Vehicle Contracts is proud to announce a new sponsorship agreement with Reddish Villa Junior Football Club.
Under the new two-year agreement, the Under 14's team will wear the Nationwide Vehicle Contracts logo on their home and away kit during the 2019/2020 season and collaborate with the leasing broker with content on their website and social media channels.
Originally based in Broadstone Mill in Reddish, Stockport, Nationwide Vehicle Contracts has strong links to the Stockport community, as well as grassroots football. Over the past few years, the company has supporting several local teams, both at professional and grassroots level, and are delighted to be supporting a local team close to their hearts.
David Johnson, Director of Nationwide Vehicle Contracts said: "We believe football, along with other sports, is an extremely important part of a child's life as it promotes health, fitness and social abilities. Sponsoring Reddish Villa Junior Football Club is a great opportunity for us to give something back to our local community and, hopefully, reach out to new customers".
Formed in 1993, Reddish Villa JFC provides football for boys and girls aged from 4 to 16 with teams at every age group. Costing just £18 per month, it is one of the cheapest football teams around, with a clear focus on making football accessible to all.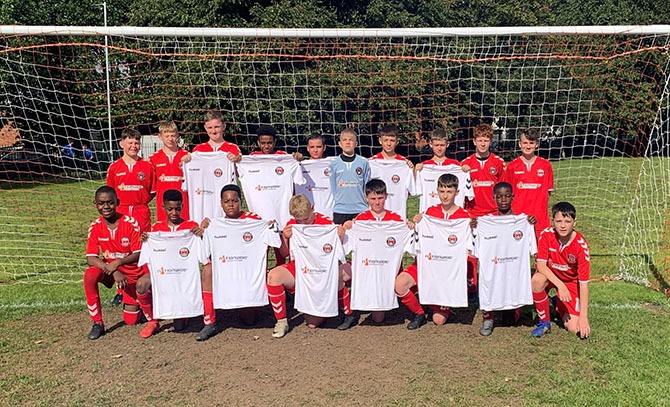 As a grassroot football club, the costs of hiring pitches and equipment can be financially straining and every coach and adult involved with the club are volunteers. Every penny invested in the club is spent on the children, including all the kits and football equipment.
Gareth Curley who manages the Under 14's team said: "Thanks to Nationwide Vehicle Contracts our under 14's will be playing football in home and away kits for the next two seasons. Without their help the kids wouldn't have these kits and therefore would not have the required things in place to play against other teams in a recognised league."
The club has come a long way from their first meeting Reddish Villa to form over twenty teams competing in the East Manchester league and winning a number of trophies along the way.
The club also provides a beginners Soccer School, with two FA qualified coaches teaching boys and girls as young as four-years-old and want to continue expanding their club's members and successes.
Nationwide Vehicle Contracts hope this sponsorship will help raise awareness of the club, attracting more players and improving the club's finances to expand beyond the Manchester areas.
"On behalf of all the children from Reddish Villa JFC under 14's, I would like thank Nationwide Vehicle Contracts for providing said children to the opportunity to play competitive football." - Gareth Curley.