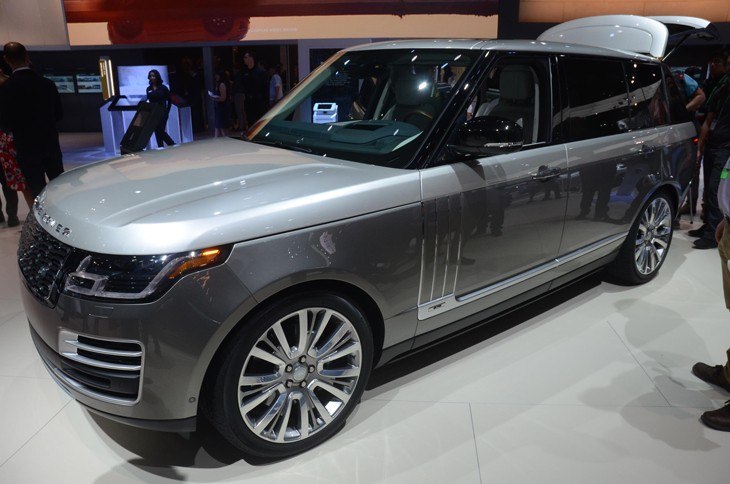 Featuring both a plug-in hybrid and a 567bhp SVR engine, a sportier design, and a stance and impact that can only be described as muscular and powerful, the new Range Rover Sport is one to watch (and drive) when it arrives on UK forecourts in 2018 as a direct challenge to the new Porsche Cayenne.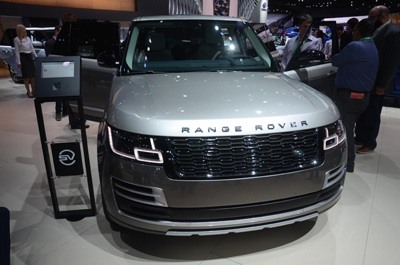 Everywhere you look on the new car there is something new to raise the spirits and excite the mind, taking, as it does, much of its inspiration from the best of the Range Rover Velar.
On the outside we find a new Range Rover Sport grille that houses the charging port, redesigned bonnet vents, sporty wheel options, new LED headlights,
Under the bonnet there is a range of dynamic powertrains to help deliver what can only be described as "breathtaking on-road performance" produced by either a 525hp 5.0 litre V8 Supercharged Petrol or an advanced Ingenium petrol engine and electric motor.
There are also other powertrains available in both petrol and diesel options, including Ingenium four-cylinder and V6 and V8 units.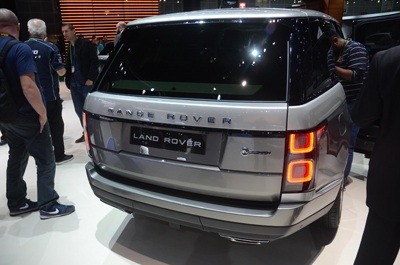 The flagship Range Rover Sport SVR is the "ultimate performance SUV" that makes very good use of the F-Type SVR's 5.0-litre V8 supercharged petrol engine with 567bhp with an improved 0-62mph time of 4.5sec. Part of this is achieved by some liberal use of carbonfibre in its make up so that the new car is "faster and more agile than before".
As exciting as the SVR is when it comes to speed, it is the petrol-electric plug-in hybrid P400e that is garnering the plaudits and extra attention, replacing the old SDV6 hybrid diesel model and the first of Jaguar Land Rover's electric offerings since their announcement that all models will have an electrified version from 2020 - so no pressure there then!
Still, the pressure is released when you realise that the P400e combines a 296bhp 2.0-litre four-cylinder Ingenium petrol unit with an 85w 114bhp electric motor, allowing a 398bhp output, permanent four-wheel drive, a top speed of 137mph, 64g/km CO2emissions on a combined cycle, combined fuel economy of 101mpg, 31 miles of range in electric-only mode and a 0-62mph of just 6.7 seconds.
All this will allow Land Rover customers to "experience zero-emission near-silent off-road luxury with uncompromised all-terrain capability" for the first time, and a full charge can take as little as two hours 45 minutes via a special home wall box, with a standard charge taking seven hours 30 minutes.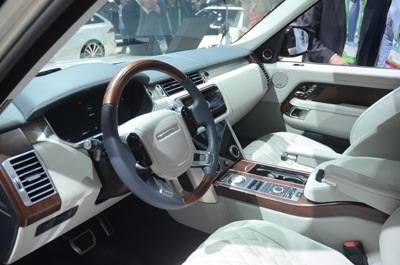 Behind the wheel, the P400e offers two driving modes: the default Parallel Hybrid mode and EV mode. Parallel Hybrid mode allows the driver to make use of both petrol and electric drive so that battery charge or fuel economy can real full optimisation in conjunction with a Predictive Energy Optimisation function.
When it comes to infotainment, the Range Rover Pro Duo in-car infotainment system with two 10" high-definition Touchscreens, an Interactive Driver Display and optional full-colour Head-up Display that allows the driver to view and interact with multiple features at once, up to 12 power points, non-key fob locking and unlocking via an Activity Key.
Land Rover Chief Design Officer, Gerry McGovern said: "When we started the design process with this new Range Rover Sport, it was important that we maintained its sporting prowess while evolving the exterior design. The addition of design-enabled technologies, such as our new infotainment system and the LED headlights demonstrate our drive towards ever greater desirability for the customer."