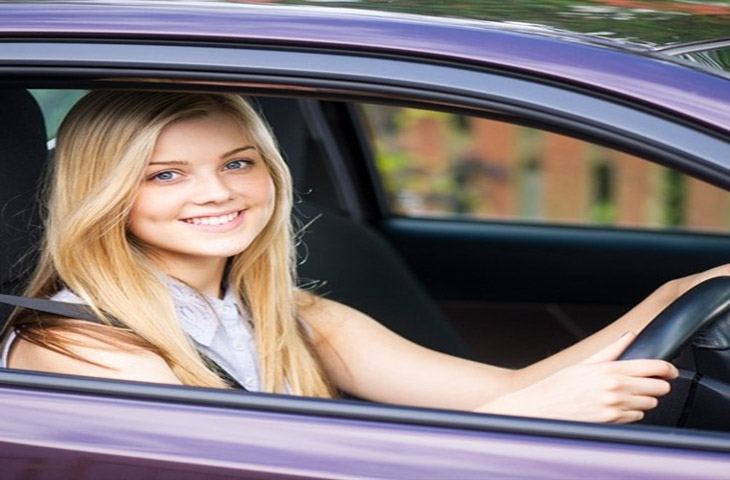 The day you pass your Driving Test is an exciting one, and you can set off on the road safe in the knowledge that you are a legal driver, driving on your own. But you may not be aware that you are now subject to The Road Traffic (New Drivers) Act 1995, complete with all its restrictions and penalties.

As nopenaltypoints.co.uk explains: "The New Drivers Act is a probationary period of 2 years that applies to all drivers who sat their driving test after 1st June 1997. This act means that drivers who amass six or more penalty points within two years of passing their test can have their licence revoked."
This probationary period is designed to keep the roads safer and to make new drivers aware of the consequences that come with driving offences. It's a bit of a wake-up call to new drivers, and certainly a jump back into the real world following the euphoria of passing the test, but new drivers need to be aware that the lack of an L plate on the back of the car means that other drivers will treat them the same as a driver who has been on the road for 30 years (unless they decide on the wearing of the Green L Plate to signify a 'just-passer'), and that means that new drivers will face all the pressure to behave as if they are experienced - and they aren't! And this leads to mistakes....and possible licence points.
So, to make new drivers concentrate more, the New Drivers Act (as detailed here on drivingban.co.uk) was introduced.
The Road Traffic (New Drivers) Act 1995
Under the New Drivers Act, the main point for test passer is that they are now subject to a probationary period for the first 2 years after the test is passed.
In this probation period, should a new driver reach 6 or more penalty points, they can have their licence immediately revoked. And this means that any offences committed could lead to an immediate withdrawal of the driving licence. Obviously Fixed Penalty notices only carry 3 points, but if you get 2 of those...
"It is important to note that points carried over from a provisional driving licence are still taken into account so any driver who transfers points from a provisional to a full licence would be revoked if any further offence were committed." However, if you have 6 points or more transferred, you won't be immediately banned - but any further offences will lead to a revocation of licence.
Revocation of Licence
If you lose your licence as a new driver, you have to then re-apply for a provisional licence and re-take BOTH parts of the driving test - theory and practical - until you have passed. Once this is done, you get a full licence again, WITH your previous points on it, BUT you are not subject to the New Drivers Act as you can only be subject to it once.
Points stay on your licence until the third anniversary of the offence (not the sentencing date.)
The only way to avoid revocation of your driving licence is to appeal to the Court when you are being prosecuted. Obviously, if you accept 2 Fixed Penalty offences, you get 6 points automatically, and you need to be aware that you no longer have a licence.
But if you can convince the Court to impose a punishment that avoids penalty points, or a reduction in what would normally be allocated, you will avoid revocation. Admittedly, you will probably need technological law knowledge to do this, so legal advice is advised, but as the Court has discretion on the punishment imposed, you will need a very good reason (or a legal one).
If the Court bans you from driving for a period of time without penalty points, the licence is not revoked, and when the ban is up, a new driving test is not necessary.
The DVLA write to you giving 5 days notice of revocation, but even if you don't get a letter, you will not be able to drive. It is not only illegal, but you will be in breach of your insurance, and won't be insured. The law assumes you know about the New Drivers Act, so if you don't get a letter, you should check with the DVLA to establish the status of your licence.
A provisional licence cannot be revoked.