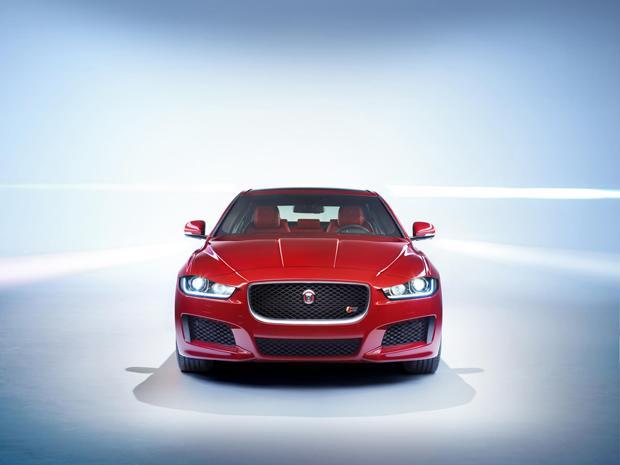 If there's ever been a bigger buzz about a luxury car, then we have yet to see it; but the new Jaguar XE will soon be upon us. And Nationwide Vehicle Contracts are already taking orders for the lease of Jaguar's new baby.
Having already been the subject of a start-studded launch that took place in London with performances from Emile Sandé, the Kaiser Chiefs, Eliza Doolittle, the Royal Ballet, and the London Philharmonic in front of 3,000 VIP guests including Stella McCartney, Damian Lewis, Paloma Faith, Laura Whitmore, José Mourinho, and Gary Lineker, the new Jaguar XE will be fulfilling all expectations in the next month or so. (If you missed our blog post on that launch, take a look at it here.)
Award-Winning
Before its tyres have touched the UK roads, the Jaguar XE is already receiving plaudits and awards.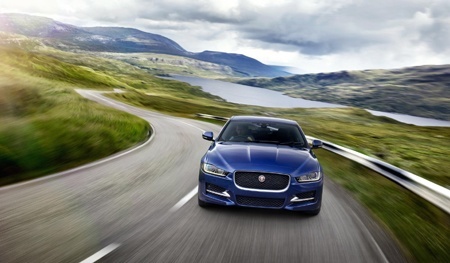 The first UK award that the new Jaguar XE picked up was Best Large Car in the 2015 Diesel Car Magazine Awards, with Diesel Car Editor Ian Robertson saying: "With a thrilling driving experience that enthusiasts yearn for and class-leading emissions, Jaguar has taken on the Germans and beaten them at their own game!"
This was closely followed by Best New Car of 2015 in the Fleet World Awards where Fleet World Editor Steve Moody said: "The Jaguar XE is a brilliant new addition to the compact executive sector, with handsome looks, a class-leading, brand new diesel engine, strong whole-life costs and high RV predictions. Not only that, but it is wonderfully refined and drives incredibly well too. It is a sure fire winner in the corporate market."
And all of this was topped off by a couple of wins in the Telegraph's Car of the Year Awards, where the new XE not only picked up top spot in Best Business Car category but also the overall title of Car of The Year.
Telegraph Head of Cars Steven Huntingford said: "The new XE competes in an incredibly competitive sector of the car market. And yet Jaguar has managed to combine class-leading efficiency with a blend of comfort and driving fun that none of its rivals can match. The XE is a fantastic achievement and a hugely deserving winner of The Telegraph's Car of the Year award."
Personalising
One of the features receiving an extortionate amount of publicity in the media is the ability of the Jaguar XE to be whatever you want it to be.
Besides a whole host of features that we will be detailing, the amount of optional extras is astounding, along with the ability to design your very own Jaguar XE via the Jaguar Configurator, which can be found on the Jaguar XE website here.
You can have a go at designing the Jaguar of your dreams with all options available to work with.
The SE Range
Starting at the entry level XE, this car features:
High-quality cloth seats
A gloss black treatment for the door trim finishers
Satellite Navigation
Cruise control
17" alloy wheels
DAB digital radio
Multi-function softgrain leather steering wheel.
The Prestige Range:
Moving on up from the SE, this adds in heated front seats with Taurus leather upholstery, Phosphor Blue ambient lighting in the interior and brushed aluminium door finishers.
The Portfolio Range:
Right at the top-of-the-range we find the Jaguar XE Portfoliio with luxury personified:
A wide range of colour options for the premium softgrain Windsor leather with herringbone perforations
Two colour instrument panel
Aluminium trim with an embossed surface finish
Meridian audio system
10-way electric front seats
Bi-Xenon headlamps with LED signature DRLs
18" alloy wheels (except on 163PS engines).
The R-Sport range:
This features: Heated Sports seats trimmed with perforated Taurus leather, door finishers in etched aluminium, R-Sport branding on the tread plates and sports steering wheel, R-Sport Suspension, Bi-Xenon headlamps with LED signature DRLs, gloss black window surrounds and two-tone 18" alloy wheels (except on 163PS models).
The S Range:
This is the model that most leans towards performance, and you can see this from the race-inspired interior. This features:
Heated, perforated Taurus leather seats
Tread plates
Leather sports steering wheel
Gloss black centre console
Enlarged air intakes on the front bumper
A supercharged V6 engine.
Side sill extensions
Rear spoiler
Gloss black rear valance
Red brake calipers
Bi-Xenon headlamps with LED signature DRLs
19" alloy wheels
Meridian audio system
Keyless entry
Power-operated boot lid.
And having worked your way through the configurator, you will find that the 'Most Beautiful Car of 2014' award that it picked up at the 30th Festival Automobile International in Paris was well and truly justified.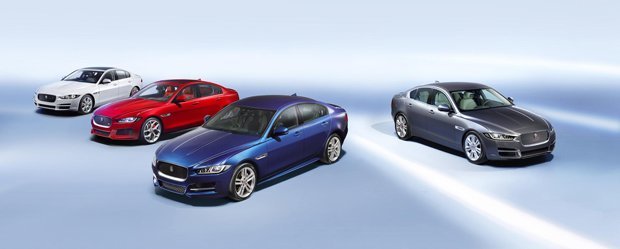 Designing
According to Jaguar themselves, the new Jaguar XE "redefines the concept of the sports saloon" with its lightweight construction, streamlined styling, luxurious interior, outstanding ride and handling; and who are we to argue?
Building on the unique heritage of Jaguar's iconic Mk II, a car which "distilled sports car performance and dynamics into a stylish four-door body", the new XE was created from a blank aluminium canvas, and it is now a blueprint for many future Jaguar models, thanks to the work of Ian Callum and his design team at Jaguar.
"Great proportions and a dynamic, edgy feel are at the core of Jaguar design. We wanted to create a strong sense of movement, and have given the XE a dynamic and purposeful look that is without compromise. Sleek, low, coupé-like exterior proportions combine with an efficient package that is instantly recognisable as a true Jaguar."
That look entails a strongly-sculpted bonnet, a steeply raked windscreen, a streamlined, coupé-like profile, signature 'J-Blade' running lights, and the iconically-styled horizontal line intersecting a roundel at the rear - and that is all before we even start discussing the aerodynamics.
The history of Jaguar design features many stunning and aerodynamically efficient cars - and the new XE is no different with the lowest drag coefficient of any Jaguar yet; a product of many millions of hours spent running computer tests to determine the most efficient body shape. And this is aided by the use of aluminium in construction to increase speed as well as the rigidity of the new XE - the only car in its class built around an aluminium-intensive monocoque and the most rigid saloon that Jaguar has ever built.
Comforting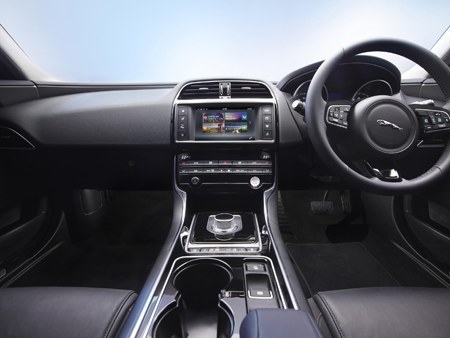 You would expect a Jaguar to be exceptional inside too - so you won't be disappointed with the new XE.
The spacious cabin creates a cockpit-like feel with the deep centre console and 8" touchscreen (for the new InControl infotainment system) taking centre stage before the unique rotary drive selector rises up from the centre console when the engine is turned on!
Low contour-hugging front seats with heating and cooling options and 14-way power adjustment create a sports-car like driving position. (As an option, the rear seats can also be heated with a 40:20:40 split-fold and a through-loading feature.)
Despite this sporty feel, the XE has plenty of leg and headroom for both drivers and passengers as they enjoy the technical fabrics, fine-grain leathers and contrasting twin-needle stitching of the seats in a frame of gloss black, textured aluminium, contemporary wood veneers with carbon-fibre trim.
The new XE is the first ever Jaguar to use electric power steering (EPAS) to deliver an immediate driving response - a well-needed function as both the system hardware and control software have been fully optimised for all conditions.
Powering
The new Jaguar XE is powered by a range of four and six-cylinder petrol and diesel engines that offer up a wide range of performance, refinement and efficiency from 99g/km CO2 to 155mph, with all engines featuring direct injection, variable valve timing and boosting to help deliver the drive that Jaguar drivers want - and deserve.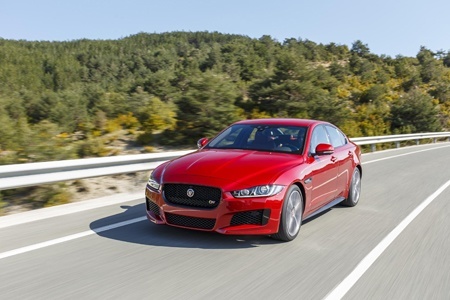 In fact, with the new XE comes an equally new engine family – Ingenium.
The first Ingenium engines in the Jaguar XE are 2.0-litre four-cylinder diesels with a choice of two power and torque outputs: 163PS/380Nm and 180PS/430Nm; with the 163PS version making the claim that the XE is the most fuel-efficient Jaguar ever, achieving 75mpg and 99g/km CO2 on the European combined cycle.
These are closely followed by two turbocharged, direct-injection, 2.0-litre four-cylinder petrol units that are available in two ratings: 200PS/280Nm and 240PS/340Nm.
For customers demanding superior performance there is a supercharged 3.0-litre V6 in the XE S model that is rated at 340PS/450Nm, and not only delivers truly exceptional acceleration (0-60mph in 4.9 seconds up to an electronically-limited top speed of 155mph), but also driveability and performance that yoou can normally only dream about.
Both six-speed manual transmission and eight-speed automatic transmissions are available.
Helping
To ensure that the driver is given as much help as possible to stay safe, and relaxed, Jaguar has developed a range of technologies as part of their advanced driver assistance system.
These include:
All Surface Progress Control (ASPC)
Laser Head-Up Display (HUD)
Stereo camera technology
Autonomous Emergency Braking (AEB)
Traffic sign recognition system
Adaptive cruise control (ACC)
Blind Spot Monitoring with Closing Vehicle Sensing
Two semi-automated park-assist functions (Auto-park and Reverse traffic detection system)
Connecting
"In-car technologies in this ever-more connected and fast-paced world are an integral part of your driving experience. With the all-new XE we're introducing an entire suite of cutting-edge driver aids and entertainment systems. Designed and developed from scratch, they will ensure that every journey you take is simpler, more relaxing, safer, and effortlessly enjoyable." Dr Mike Bell, Jaguar's Global Connected Car Director.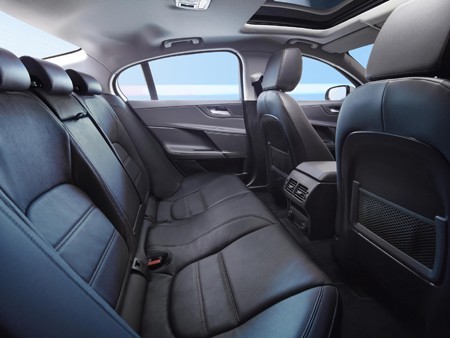 As smartphones change the way people interact with the world around them, the new XE ensures that drivers stay connected with Jaguar InControl Apps allowing users to seamlessly access smartphone apps through the XE's touchscreen, and to connect to the car from wherever they are using a specially-designed app. This technology enables a range of functions, from checking how much fuel is in the tank and unlocking the doors, to seven-day timed pre-setting of the XE's climate control system.
There is also Optional InControl Secure that provides proactive vehicle monitoring should the XE be stolen, and InControl Protect that provides optimised Jaguar Assistance to help minimise delays to your journey.
Should the unthinkable happen and a collision occurs it will automatically make an SOS call and summon the emergency services.
Leasing
The new Jaguar XE is available to lease in 22 different versions from Nationwide Vehicle Contracts, with deliveries due in September/October. Check out our available offers here.