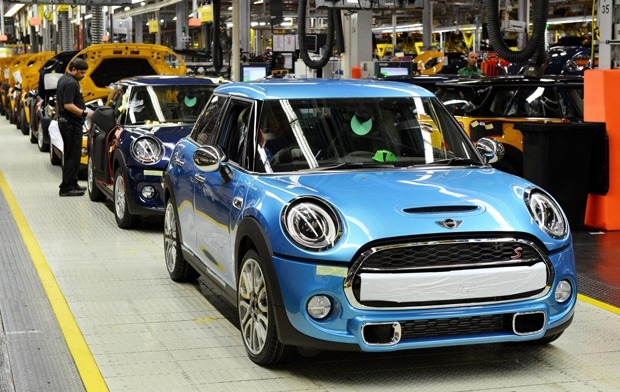 The new MINI 5-door Hatch has started its journey from production line to forecourt as the first ones start to roll off the production line at the MINI plant in Oxford, another phase in the roll-out of BMW's £750 million investment programme across the car manufacturing board.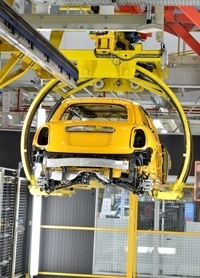 Following hotly on the heels of the last year's new MINI Hatch, the new MINI 5-door Hatch actually is available in the autumn, opening up a whole new market segment for MINI.

Business Secretary, Vince Cable said, as the first MINIs rolled off the line: "The launch of the all-new 5-door MINI is a further boost for the UK's manufacturing sector, and will help to secure jobs in Oxford and Swindon as part of BMW's £750 million investment programme in the UK. BMW's continued commitment and investment in the UK underlines the continuing success story that is UK automotive manufacturing. Through the UK Government's industrial strategy we are backing the auto sector as it goes from strength to strength. We are providing the right environment to give businesses the confidence to invest and create high skilled jobs."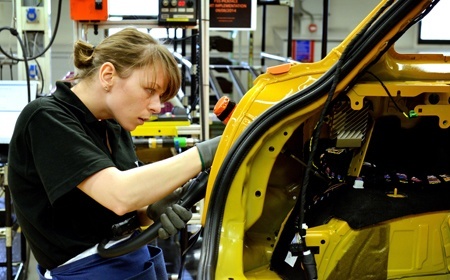 The MINI 5-door Hatch, 4m longer than normal MINIs with 278 litres of boot space, more headroom and passenger space with three rear seats, is the second member of the MINI family to be built with an innovative approach to design that increases the flexibility of the manufacturing process used when it comes to the body of the vehicle, allowing BMW MINI to build more models of greater variation with more efficiency; an essential part of MINI's ability to build cars to order as part of their appeal.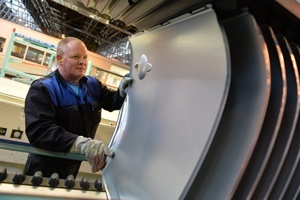 Needless to say, Frank Bachmann, managing director of MINI Plants Oxford and Swindon, is a happy little bunny: "This is an exciting day for us with the first ever 5-door MINI for the plant, which opens up a whole new market segment for the brand. BMW Group has invested in creating state-of-the-art technology and facilities at Oxford and Swindon for the launch of this new generation of MINI, demonstrating the company's commitment to a long-term future for its UK production sites."

This commitment has manifested itself in the building of a new bodyshop complete with additional tooling and wax sealing equipment at Oxford to aid the production of the new MINI as well as other facilities and technologies at Plant Swindon, where the car's body panels, rear door cells and roofs are pressed and a number of sub-assemblies made. There has also been a major programme of training at Plant Oxford so that the assembly employees can support the launch of the new model generation.