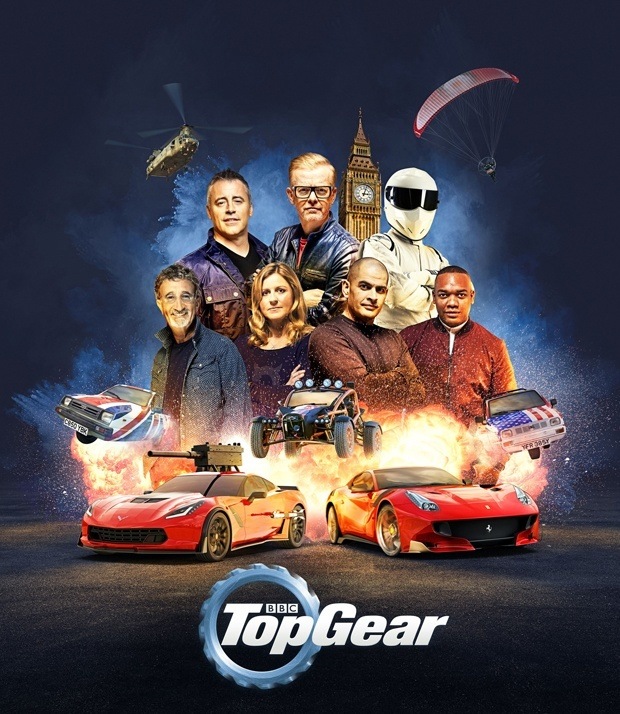 Whilst we didn't expect Chris Evans to fall on his sword and resign immediately after the broadcasting of Episode 6 of the first series of the new BBC Top Gear, we are certainly expecting a few changes for the next one.
Will there actually be a next one?
Almost certainly. The whole Top Gear franchise is a big money-spinner (as shown here by 2015 CNN figures) for the BBC, selling the show to around 200 countries worldwide, and viewing figures that have, contrary to popular belief, when taking into consideration repeats and BBC iPlayer views, stayed consistent, and close to the sort of viewing figures that the last series got with its previous presenters.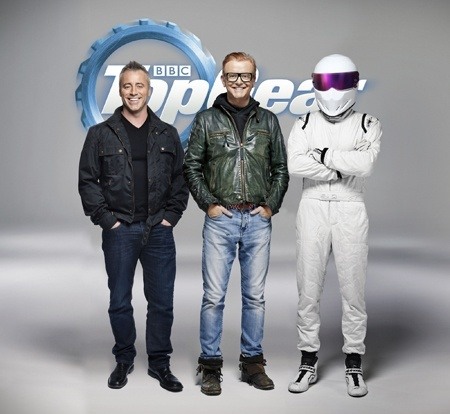 And you also have to take into consideration that BBC Top Gear was up against the European Championship football for a good few weeks too!
So The Daily Mirror's prediction of a second series looks good, but there will undoubtedly be changes.
And there's plenty of advice out there, both from the Media and from keyboard warrior fans (and now-seemingly ex-fans) on social media.
People like Stuart Heritage in The Guardian who gives a list of changes that he thinks needs doing, including ditching The Stig, adding in some fun and some news, whilst keeping the whole look of the show; Amy Blumson in The Daily Telegraph who loved Matt Le Blanc, Chris Harris and Rory Reid, hated Chris Evans, and wondered where the women were in the last episode; and Ben Dowell in The Radio Times who seemed to pine for the Clarkson/May/Hammond days whilst liking some of the new presenters, all seemed prepared to give the show a chance whilst always hinting at a lack of success.
So whose fault is it that Top Gear wasn't 'as successful'?
Firstly, I think we need to define 'as successful'.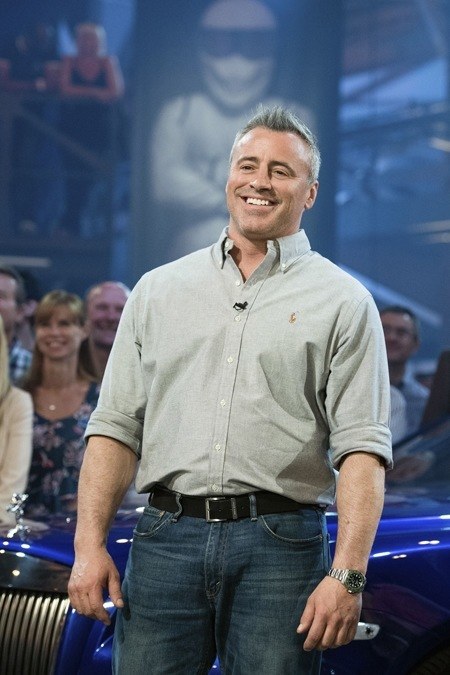 If we mean "not as many people criticising the main presenter on social media", then it's not as successful, because like it or not (and I don't), Jeremy Clarkson was popular amongst the viewers of Top Gear (as were Richard Hammond and James May, but Clarkson became the focus of the whole show by his actions and attitude on and off-camera). And following him was always going to be a poisoned chalice - one that Chris Evans took, drank from and choked on until he fell on his own sword yesterday. But his appearance on the show shouldn't be enough for people to turn off (after all it's not like he was on the whole thing), and certainly not enough for people to tweet after his resignation that they would 'start watching the show again now he's gone.' At least those who wanted #Chrexit will be happy.
If we mean "viewing figures", then it's not successful there either, with the last episode drawing less than 2m viewers on the Sunday night when up against Antiques Roadshow and the Euro Championship football between England's conquerors Iceland and France (before iPlayer views and repeats), when the last Clarkson-led one drew in 5.8 million according to ITV News.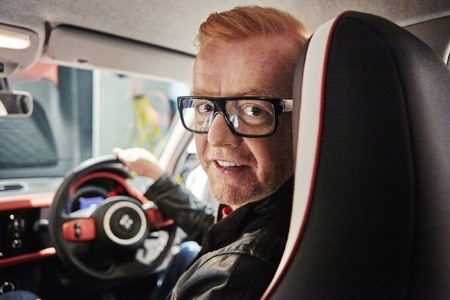 If we mean "successful in moving the show on", we can consider this a minor success with looks and style, but a major success with the new presenters, especially Chris Harris and Rory Reid, with Matt Le Blanc a close third.
But overall, maybe the lack of success falls on the BBC itself by not demanding that the show completely re-invent itself. Throughout the series, it failed to shake the monkey of the previous 22 series' off of its back, and with it the presenters from then. The whole show had the feeling of a beloved soap character being played by a different actor (or actress). If the character was a fledgling one, and one that had disappeared for quite a while, it would be acceptable (such as Nick Tilsley in Coronation Street, or Ben Mitchell in Eastenders); but imagine the character of Phil Mitchell or Steve McDonald being played by a different actor overnight!
That's the way that I think many viewers felt, and almost resented Chris Evans for replacing Jeremy Clarkson. Because whatever way you look at it, 'JC' was the face of BBC Top Gear until he started to possibly believe in his own invincibility and discovered that he wasn't as untouchable as he thought. Fans of the show seem to have forgotten the fact that he punched a member of the production staff over a sandwich, and that he was also responsible for many complaints about the show - PC gone mad or not. But then again, he is a blokes' bloke - and viewers (mainly male ABC1 adults of all ages) seem to like that.
What now Chris Evans has gone?
So who can they blame now? Will the viewers all come flooding back now their hate figure has gone to pastures old?
Matt Le Blanc has proved to be popular with the public, and the chances of him staying have shortened following Evans' departure, and the search for a co-presenter is on - quite why, I have no idea. Can't they just have one main anchor and different segment presenters popping in?
Who it could be is up for speculation, but the bookies' favourites include motorcycle racer Guy Martin, TV chef James Martin, Racing driver Jensen Button, Actors Philip Glenister and Steve Coogan, and TV Presenter Dermot O'Leary. All blokes? Not really. They have also got some decent odds for Jodie Kidd, Suzi Perry and Rebecca Jackson too!
But then, for the dyed-in-the-wool viewers, it may not be good enough; because it's still not Clarkson.
As for the rest of the team that took part in the more recent series, once again there has been a lot of success, and a few failures.
Readers of this blog will be fully aware of the fact that I believe that both Chris Harris and Rory Reid have been a runaway success on Top Gear, and should be used more. Their down-to-earthness and overall enthusiasm and love for cars is infectious, and emanates unreservedly from the screen.
Matt Le Blanc is popular amongst viewers, although I find him a little stilted and scripted although very likeable.
Sabine Schmitz and Jensen Button, when they have appeared, have been both knowledgeable and entertaining, but not so with Eddie Jordan and The Stig, both of whom have, I feel, run their course.
The show itself
Despite claims to the contrary, the show is all about the personalities presenting, and the chemistry between them; something that was probably missing in this series, possibly due to rumoured backstage tensions.
So once that is sorted out, what about the look of the show and some of the sections within?
Does it still look good stood about with the audience surrounding them? I would have to say it does, despite it still harking back to days of yore.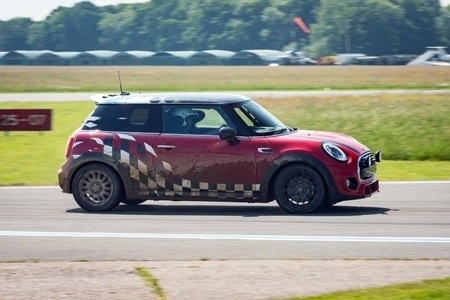 Do the weekly celebrity interviews still work? It's very hit and miss - and mainly miss. This series possibly only Joshua/Hart from Episode 3 and Davies/Dempsey from Episode 6 really worked (the latter only due to Davies), and Star in a Rally car just doesn't cut the mustard, just as Star in a Reasonably Priced Car failed to do too!
Did the series of films work? The majority did, with the odd failure, and one thing they all did was show the enthusiasm of the presenters for the cars they were driving. Maybe the trip to Venice didn't, and I wasn't convinced with the one to the top of the mountain in South Africa, but at least they tried. I just proved that throwing money at something doesn't necessarily work.
Back in May, Zoe Williams wrote in The Guardian that much of the old Top Gear was about the "puckish, delinquent" chemistry between Clarkson and his co-presenters, Richard Hammond and James May. "It was no longer really about cars, any more than a war movie is about guns – it wouldn't be fun without the guns, but it's really about comradeship."
And that's what is needed most to get Top Gear back up in the ratings.
That involves:
A Complete Overhaul
No more copying
A new Co-Presenter (if required) with Matt Le Blanc
More use of Reid, Harris, Schmitz and Button
And fun, fun, fun.
And it needs doing sharpish, before Clarkson's new show 'The Grand Tour' debuts on Amazon Prime around October time, with no viewer pressure because of no viewing figures.
The Final Word
So just how did BBC Top Gear do in its first post-Clarkson series?
If you were to believe the media, disastrously. If you were to believe me, a humble writer of blogs on cars and driver of them, it was pretty damn good.
In all honesty I had got tired of the previous presenters and their 'blokes in the pub' pretensions. The show needed new blood away from the arrogance, know-it-all attitude and egotistical smugness disguised as sardonic wit of Jeremy Clarkson.
Sure it had been good once, and for some time too, but I lost interest quite a few series ago as his self-importance started to overshadow the other two, and I thought that the new series here made great strides in laying the ghost of Jeremy.
But maybe the mistakes that were made can be remedied.
Chris Evans never stood a chance as new presenter because he was already too well-known and had baggage, so it would probably have been best to use a figure from the racing world such as Sabine Schmitz, Jensen Button or even Eddie Irvine to front it up with Matt Le Blanc, leaving Chris to do what he does and loves best: driving around in classic cars.
Keeping The Stig on in hindsight may have been a mistake as it is a link to past glories rather than as continuity, with the same being said of the use of Stars in Cars, albeit this time in a MINI Cooper.
And perhaps the trips abroad may be a little too extravagant for the viewing public, although this is something that 'The Grand Tour' centres around, so maybe not. (We shall see.)
But overall perhaps the BBC were trying to engage a wider audience rather than the one that Top Gear had before - more man-in-the-street than man-in-the-van and man-behind-the-wheel? It worked for me, but it seems to have fallen between two stools, and a fresh pair of eyes looking at the whole Top Gear concept may be on the cards.
I, for one, am looking forward to the next series. I have faith in it.
Come on BBC. Pull it out of the bag!
(All photo images © BBC)
If you have any opinions on the Series, or on Kevin's view of it, feel free to comment below.