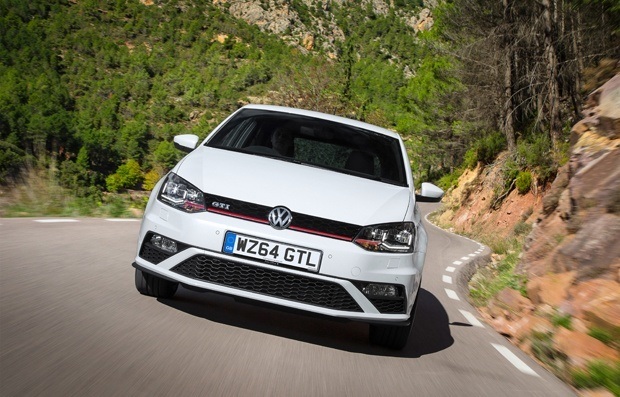 Nationwide Vehicle Contracts are delighted to be able to offer the new Volkswagen Polo GTI on some great leasing terms.
Having made its professional debut at last year's Paris Motor Show, the new three and five-door Polo GTI is now available. Powered by a 1.8-litre turbocharged petrol engine with a choice of six-speed manual or seven-speed DSG automatic gearbox, it is capable of delivering 192 horsepower between 4,200 and 6,200 rpm.
Balanced power and efficiency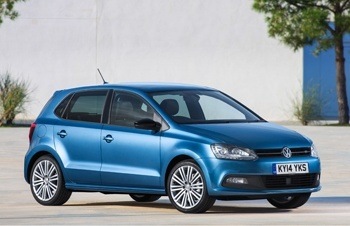 And that's not the only impressive figures that the 'little brother' of the iconic Golf GTI offers up.
The manual gearbox enables a maximum torque of 320 Newton metres [Nm] (available between 1,450 and 4,200 rpm) and the DSG 250 Nm between 1,250 and 5,300 rpm, with the motor able to accelerate from standing to 62 mph in just 6.7 seconds to a 146 mph top speed.
Efficiency isn't sacrificed on the altar of power either with a combined fuel consumption figure of 50.4 mpg and corresponding CO2 emissions of 129 g/km for the DSG (47.1 mpg and 139 g/km for the manual).
Impressive style and design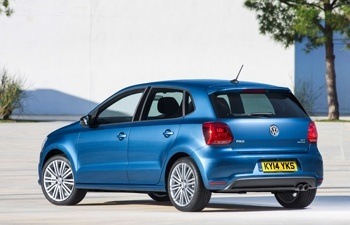 And speaking of impressive; what about those looks?
You can see that the new Volkswagen Polo GTI has taken a lot of ideas from the Golf GTI: those new bumpers, GTI insignia, 17" 'Parabolica' alloy wheels, red radiator grille strips and the honeycomb grille certainly weren't standard on the old Polo - and neither was the newly-supplied as standard sports suspension.
New as standard to the Polo GTI are LED lights at the front, and a GTI roof spoiler, taillight clusters in Dark Red, a black grained diffuser and chrome dual exhaust pipes at the back - meaning that as you peruse from the outside you can see that this car is a sporty little number that may just have your name on it.
Sporty interior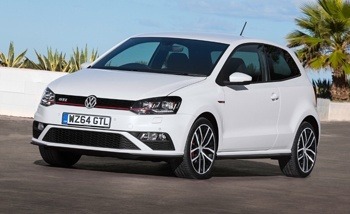 The looks continue inside...
The interior merely enhances the sporty theme. There is a leather sports steering wheel that features the GTI logo with logo and red stitching just like the gear and handbrake levers along with floor mats with red beading. And GTI lovers will be reassured by the sight of check design 'Clark' cloth seats with black bolsters, which have been ever-present in GTIs since its inception in 1976.
The drive: ESC Sport as standard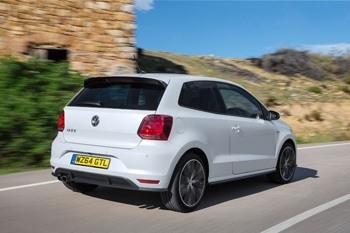 And then there is the drive...
The Polo GTI has ESC Sport (electronic stability control) as standard - which allows the car to be adapted if the chance to take it onto a track comes available. Then there is the Golf GTI option of XDS+; there to compensate for the understeer that many drivers find so typical of a front-wheel drive car. And with revisions made to both suspension and steering, you can see just how much of a step this is for Volkswagen when it comes to Polo development.
A Sport Performance Pack with Dynamic Chassis Control is also available as an option.
The new VW Polo GTI at a glance
1.8-litre turbocharged petrol engine
Choice of six-speed manual or seven-speed DSG automatic gearbox
0-62mph in 6.7 seconds
Up to 50.4 mpg fuel efficiency
17" 'Parabolica' alloy wheels
ESC Sport as standard
Sporty interior with GTI 'Check' seats
This accomplished hot supermini is ready to hit the road running and make your driving experience enjoyable again - and it's available to lease now.
If you're interested in leasing the new Volkswagen Polo GTI then contact us today to find out more about the latest deals.