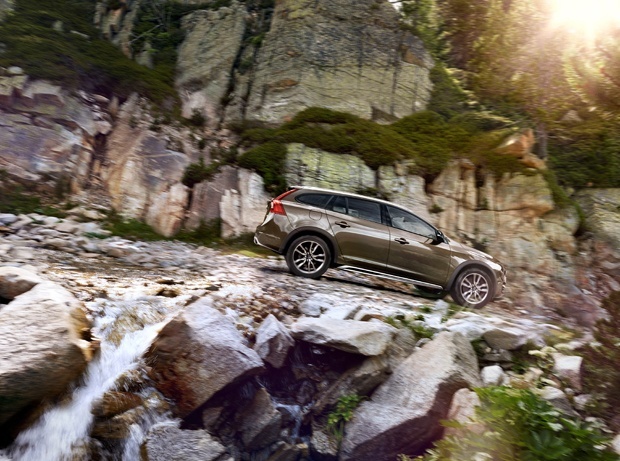 Next week sees the LA Motor Show (or LA Auto Show; for our colonial cousin readers) feature the launch of Volvo Cars' Cross Country version of its successful V60 sports wagon; and it's obvious that the Swedish motoring giant is pretty excited about it.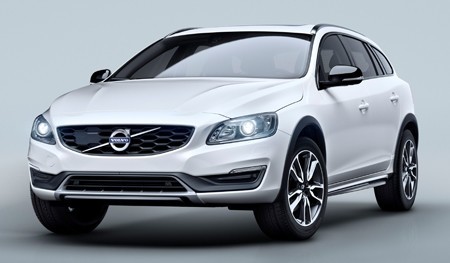 "We are delighted to add the third true Cross Country model to our product portfolio. The successful combination of dynamic styling and rugged capability places the V60 Cross Country in a class of its own," said Lex Kerssemakers, Senior Vice President Product Strategy and Vehicle Line Management at Volvo Cars.

The Cross Country brand has existed on Volvo Cars since 1997 when it was introduced to Volvo estate cars with the V70 Cross Country. Volvo Cars was the first premium brand to offer increased all-road capability, and the V70 created a new arena of car experience that has captured the imagination of the motoring public ever since, as Volvo moved ever onwards and upwards with the style, ending up with the current V60.

Over here in the UK, the Volvo V60 has been a permanent fixture in the top 3 of the sales charts for Volvo since its launch, helped in no uncertain terms by the fact that it was refreshed back in 2013 with a new front and rear, along with a host of feature updates. To make it even better, this year Volvo will add in a brand new 181hp, 2.0 litre, 4-cylinder, D4 diesel Drive-E engine (designed and built in-house at Volvo) to the V60.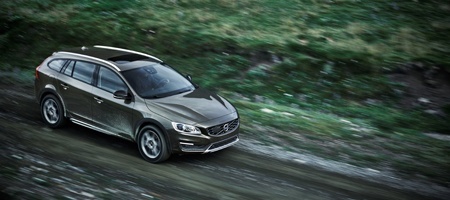 The V60 Cross Country

Volvo have always aimed to reflect their Scandinavian heritage with the V60, and this is added to with a sense of nature and adventure by the V60 Cross Country by bringing together the two worlds best of both worlds to create "a sporty, connected yet comfortable driving experience with the freedom to explore new horizons."

With the V60 Cross Country's 18" and 19" wheels clothed in high profile tyres to enable a mixture of comfort and off-road aesthetics in a world of reduced road noise and added wheel protection, the whole ethos of a go-anywhere capability and rugged design is an obvious attraction to those drivers who lead an active lifestyle that favours the dirt road over the paved whilst dealing with either of them with consummate ease.


An attraction that manifests itself in the V60 Cross Country through some specific and explicit design features that make the adventurous nature of the car stick out. There's an increased ground clearance, skid plates at both front and rear, side scuff plates, bumper extenders, and integrated tailpipes all there to try to reflect its sporty dark side. To complement this look from the outside, the interior reflects the broodiness by the addition of black leather sports seats with distinctive brown stitching (with new two-tone leather upholsteries being offered at a later date – although this is yet to be confirmed for the UK.)



Lex Kerssemakers explains what he feels that the V60 Cross Country has become: "With ground clearance increased by 65mm compared to the V60, the Cross Country's sturdy construction offers unparalleled control on and off the beaten track, coupled with an enhanced sporty driving experience thanks to torque vectoring technology and corner traction control. The V60 Cross Country really is a getaway car – enabling an adventurous lifestyle in pure rugged form."

The V60 Cross Country will be offered in the UK with D3 Diesel Front Wheel Drive (FWD), a D4 FWD featuring the class-leading Drive-E four-cylinder diesel engine, and D4 All Wheel Drive that uses the proven five-cylinder D4 powertrain. Orders will start in early 2015, production for the UK in May and delivery in late June.

And wherever they need delivering, the V60 Cross Country will have no problem getting there.