DEPUTY PRIME MINISTER'S DRIVE TO MAKE UK WORLD LEADER IN ELECTRIC CARS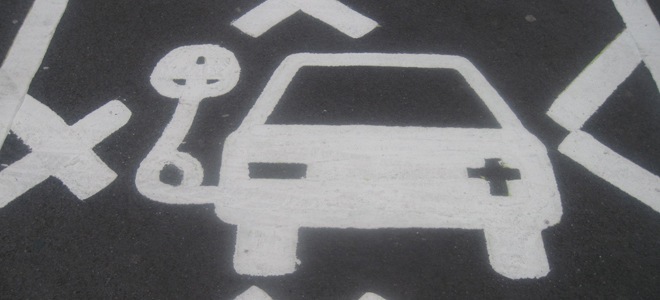 Backed by major car manufacturers in the shape of BMW, Nissan, Renault, Toyota and Vauxhall, Nick Clegg has shown off his green credentials by putting his (and the government's) backing behind the Go Ultra Low Campaign as they try to persuade people that electric vehicles aren't the toytown cars that the anti-electric lobby would have us believe.
By this, we are talking the common myths and misconceptions that prospective drivers have when it comes to the cost of electric vehicles and just how far the vehicles can travel before being recharged.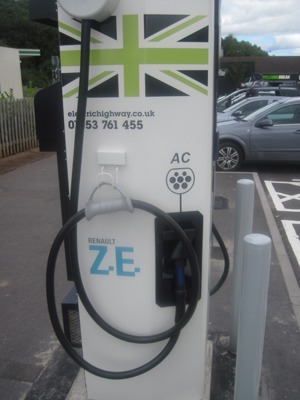 And to do this, the government are putting their electric money where their green mouth is by pledging a further £9.3million towards the cost of extra chargepoints as well as promoting the REAL facts as opposed to disinformation. (The £9.3 million allocation actually will be coming out of the £37 million already announced back in July last year to help the electric vehicle infrastructure; so it's not exactly MORE money, but let's give the government the benefit of the doubt because they've also committed to investing £5 million to introduce electric vehicles across government and wider public sector fleets this year.)
Deputy Prime Minister Nick Clegg said: "Electric cars are one of the most promising of our green industries and we want to secure the UK's position as a global leader in both the production and adoption of these vehicles. The extremely low running costs of electric cars help drivers save money and we are allocating more than £9 million to boost chargepoints across the country to help drivers to go green. This means we can lower UK emissions and create high-tech engineering and manufacturing jobs to boost our economy."
The Campaign will be promoting facts such as information that electric car owners do not have to pay car tax or congestion charges and that around the country, many chargepoints are free to use. Add in that the cost of a car can be from just 2p a mile, and this, the government says, means a family that drives an electric vehicle 10,000 miles in a year would save around £1,000 on fuel costs each year.
Transport Minister Robert Goodwill, speaking at the same event that Mr Clegg was at, said: "This campaign is about opening people's eyes to the advantages of ultra low emission vehicles. They are incredibly cheap to run and we're giving grants that knock thousands of pounds off the price tag at the point of sale. This is great news for the consumer and for industry, with the UK well-positioned to take the lead on the development of these advanced technologies."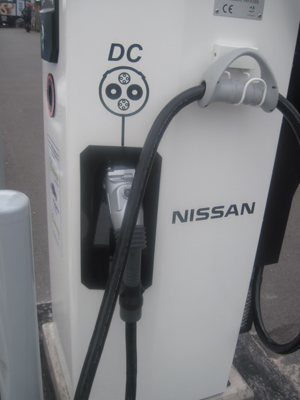 Across the UK there are already more than 6,000 public chargepoints across the UK, and it an unknown fact that there are more charging points than filling stations in London, but the £9 million funding will be used to create hundreds more charging points across the country to help promote electric vehicle usage, and will include production of 140 new rapid chargepoints which can charge an electric car in less than half an hour.
The Go Ultra Low Campaign has its own website at www.GoUltraLow.com and this was promoted at an event held at the iconic Ace Cafe, just off the North Circular in North West London, where Nick Clegg and Robert Goodwill met managing directors, staff and apprentices from the motoring companies backing the campaign, along with Mike Hawes, chief executive of the Society of Motor Manufacturers and Traders, who was just as enthusiastic about the Campaign as the others.
"This is a significant development as government and some of the country's leading automotive brands pool resources to fund a campaign that will raise awareness of the benefits and capabilities of these new technologies. The Go Ultra Low campaign will help the public understand how these new cars work and how they could be a perfect fit for their personal, business or fleet needs. Given the importance of running costs and environmental performance to new car buyers, we hope the campaign will encourage more people to consider going ultra low."
The website lets visitors to it match up what they want with the ultra low emission vehicle that's right for them, as well as providing a wealth of information highlighting the advantages of these vehicles.
Sort of a Match.com for electric cars!