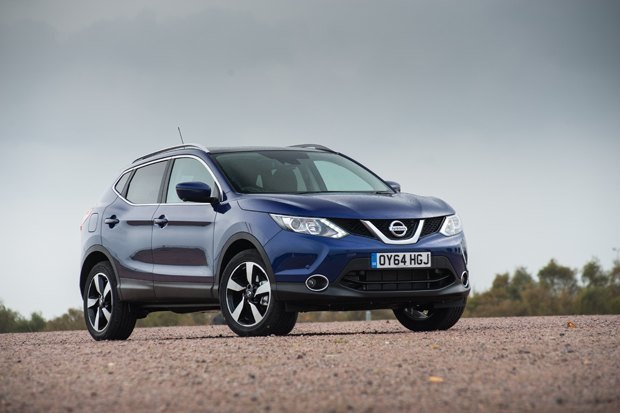 Nissan is expanding its acclaimed Qashqai range with the addition of an advanced new DIG-T 163 1.6-litre four-cylinder turbocharged petrol engine equipped with a six-speed manual transmission that is fully compliant with strict EURO6 emissions regulations unit and combines sharp performance with low CO2 output and exceptional fuel economy.

The new front-wheel-drive engine has been specially tuned for the Qashqai and features advanced turbocharging technology alongside a whole host of additional features designed to maximise performance and economy – power figures of 163PS (120kW) at 5,600rpm and 240Nm of torque between 2,000 and 4,000rpmspeak for themselves, proving that you don't need a large capacity to deliver strong acceleration and in-gear flexibility.

In common with all engines available in the new Qashqai range, a Start/Stop ignition system is fitted to help deliver just what the Nissan customer is looking for – a responsive engine that can deliver not only a smooth ride but a quality one.

The Qashqai featuring the DIG-T 163 engine can accelerate from 0-62mph in just 9.1 seconds – making it the fastest Qashqai in the range – right up to a top speed of 124mph, and even more impressive are the fuel efficiency and emissions figures. "Models equipped with the new engine return from 48.7mpg on the EU Combined cycle, while CO2 emissions are from 134g/km for models equipped with 16" and 17" wheels, and 138g/km for models equipped with 18" and 19" wheels."

Broadest choice ever for Qashqai buyers

With the arrival of the new DIG-T 163 powerplant, Qashqai's petrol engine line-up is now complete, with rhe new engine sitting above the existing 1.2 DIG-T unit, which itself is pretty impressive.

Developing 115PS (85kw), this Alliance-developed four-cylinder unit packs a real punch, offering sharper acceleration and greater flexibility than many 1.6-litre naturally aspirated engines.

Equipped as standard with Start/Stop, the 1.2 DIF-T powers 115PS (85kw) and offers a real punch when it comes to acceleration and flexibility as well as being packed with fuel-saving technologies, including a regenerative alternator, optimised gear ratios and special low-viscosity oils.

And it's now been made available with Nissan's advanced Xtronic gearbox (for those drivers that prefer the ease and simplicity of automatic transmission); specially engineered to deliver a smoother, more natural driving experience by mimicing the behaviour of traditional, multi-ratio automatic gearboxes during hard acceleration, with stepped changes.

All-in-all it's just another good reason to have a look at a Nissan Qashqai.

For details on Nationwide Vehicle Contracts Qashqai offers, click here.