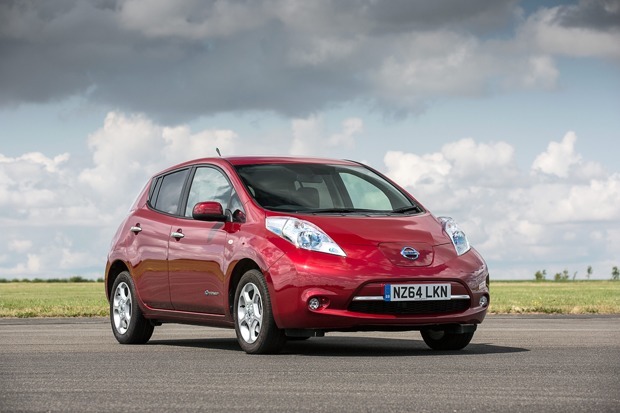 For the 4th year in a row, the Nissan Leaf has topped the 2014 sales charts of Electric Cars in Europe with a 33% increase in sales over the previous year - taking more than 25% of the increasing electric market with 14,658 cars sold.

And this is all the more impressive when you consider that the Nissan LEAF has been joined in the EV market by a lot more cars than in previous years; and still it has emerged as a global leader, a European leader and a North American leader for zero-emission sales.

Here in the UK, the all-electric - and British-built - Nissan LEAF clocked up 4,051 sales, a figure that is more than double that of the number sold in 2013 (1,812), maintaining its position as the electric motor of choice in the United Kingdom with 55% of the pure EV market - outselling its nearest competitor by more than 2:1.

Nissan Europe senior vice president of sales and marketing, Guillaume Cartier explains the increase in sales, commenting: "We can now see the impact that word of mouth is having on our sales, with 95% of our customers happy to recommend their car to a friend and 50% saying they would never go back to diesel or petrol. This kind of powerful advocacy, combined with an increasing awareness of the massive running cost savings electric car drivers experience, is why our Nissan LEAF sales continue to grow."

The closest challenger to the Nissan LEAF in European sales was the Renault Zoe with sales of 11,227 (a 20% market share), followed by the Tesla Model S (8,734 - 15%), the BMW i3 (5,804 - 10%), Volkswagen e-Up! (5,365 - 10%) and Volkswagen e-Golf (3,328 - 6%)

And use of the Nissan LEAF since its early 2011 launch has increased too, especially since a revised version was introduced in mid-2013 with over 100 improvements led by customer feedback. Nissan's Car Wings telematics system has shown that European owners of the Nissan LEAF travel more than 40% further per year (10,307 miles) than the European average for a traditional internal combustion-powered vehicle (7,170 miles), with Guillaume Carter suggesting that "... this data demonstrates that this car is the primary car for many households and that is changing the consumer perception of electric cars."

And it's not just in the UK that driving perceptions are being changed when it comes to use of electric cars, if Nissan data is to be believed - and there's no reason not to believe it.

In Spain, the total number of miles recorded per week in a Nissan LEAF was 228 (11,558 per annum), making that country top of the league with Sweden in 2nd place with 211 per week and 10, 954 per annum; the UK safely in 3rd place.

The revolution continues.