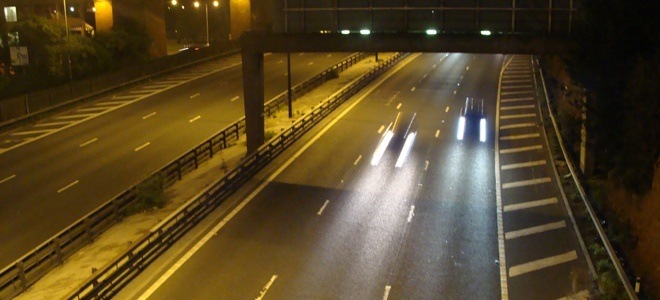 With the Conservatives having won a majority at this year's election, and the mandate to govern for 5 years independent from other party influences, there are already signs that Chancellor George Osborne is preparing an emergency "all-Tory" budget.
But what could lie in wait for the millions of motorists around the UK when it comes to driving, drivers, and the roads on which we drive?
Obviously this is up to the Chancellor, but by taking a look at the Manifesto that the Conservatives revealed before the election to see not only what they have promised to do, but also what they made no mention of, and therefore have made no promises on at all.
National Regionalisation
There is a statement in the Manifesto that refers to what they have called The Northern Powerhouse.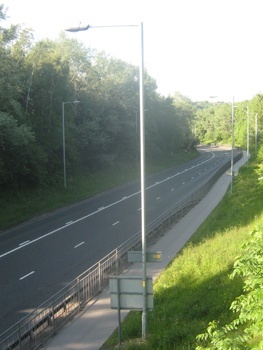 This refers to the fact that: "Over the last year, the North grew faster than the South." And with this in mind there is a promise to invest £13 billion in transport for the North. This budget includes not only electrification of main rail routes but also money to upgrade the A1, M62, M1 and A555 link road.
Besides this there is the already committed £50 billion to not only build High Speed 2 – the new North-South railway linking up London with the West Midlands, Leeds and Manchester – and plans to develop High Speed 3 to join up the North.
The Midlands gets a boost with a record £5.2 billion investment upgrading the M1 and M6, and electrifying the Midland Main Line from St Pancras to Sheffield.
The South West gets improved connections with some major investment in the M5, A358, A30 and A303 along with the electrification of the Great Western Main Line.
And East Anglia gets faster trains, improved rail, and upgrades to key roads like the A11 and A47.
These will see a short-term (in retrospect) build-up of traffic as roadworks are put into place as building work takes place, but in the long-run the idea is that communications and access are improved to enable the economy to grow.
Local Regionalisation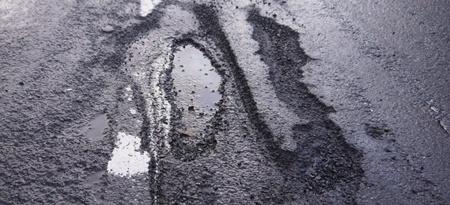 According to the Manifesto, the Conservatives plan to hand over a lot of decisions regarding economic development and transport to local authorities in large cities, along with the money to make those decisions with.
The majority of this budget seems to be earmarked for pothole repairs, following a report produced by the Asphalt Industry Alliance (AIA) that revealed that one in six UK roads is classed as in poor condition, meaning a backlog of 13 years' worth of required repair work. The total number of potholes filled across England and Wales last year came to 2,670,350 (up 33%) with local authorities estimating that it will cost upwards of £12.16 billion to repair them all.
Budgets have been promised to provide enough funding to enable local authorities to fix around 18 million potholes nationwide between 2015 and 2021. But Alan Mackenzie, chairman of the Asphalt Industry Alliance which commissioned the report, isn't that impressed: "It's only enough for local authorities to keep pace with repairs and will not prevent continuing deterioration."
Overall UK Promises
"We will commit, alongside running a surplus, to increase our capital spending – investment in infrastructure – at least in line with our national income."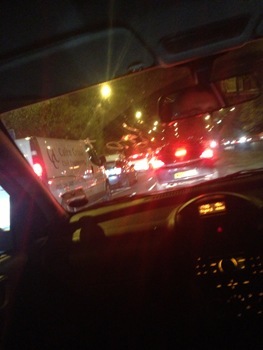 This means changes and improvements to rail infrastructure and electrification as well as to the UK road network.
In print, the Conservatives have stated that they will "support motorists and invest in our roads, to save [the motorist] time and money."
This will be supported by £15 billion on the roads, including over £6 billion in the north (a proposed dualling and widening of the A1 north of Newcastle and a new trans-Pennine road capacity in over 40 years, are just 2 of the projects), and improvements to some of the most notorious UK roads such as the A303, A47 and A27.
There are plans to add 1,300 extra lane miles to the UK roads, and schemes in the pipeline to improve over 60 problem junctions.
Green Motoring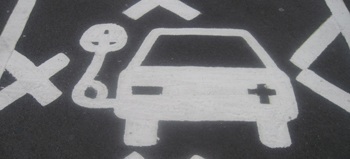 Besides a plan to continue to promote cycling (NOT such good news for car/van/lorry drivers), there is also a pledge in the Manifesto to have almost every car and van on the UK roads to be a zero emission vehicle by 2050, investing £500 million over the next five years to achieve it.
At the same time, that cycling plan is to "double the number of journeys made by bicycle" and to "invest over £200 million to make cycling safer [to] reduce the number of cyclists and other road users killed or injured on our roads every year."
Take a look at all cars available from Nationwide Vehicle Contracts with CO2 emissions of under 95g/km here.

Fuel Duty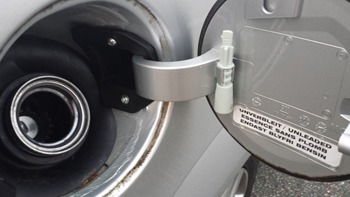 Besides a quick mention in the Manifesto boasting about freezing fuel duty, there is no mention of it. Whether or not this is a good thing or not is open to conjecture, but freezes don't last forever.
Company Cars
Again, this failed to get a mention in the Manifesto, but there has been a continuation over the past 5 years of Coalition of Labour's system of taxing company cars according to carbon dioxide output. With low emission cars very much on the political agenda, there seems to be no concern amongst Fleet Managers that this is likely to change.
Good news then for those drivers who lease their cars for either business or personal reasons. A good reason then to check out our Business Leasing and Personal Leasing pages.
Summary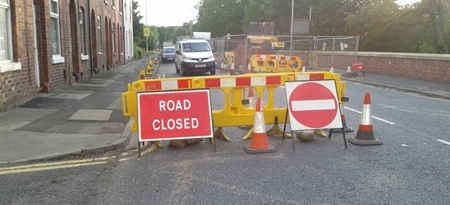 Remember that these are promises made in a Manifesto, and are not (unlike Ed Milliband's Marketing tool) carved in stone.
So there is no guarantee that these road budgets will be as large as they are, the local councils' money be forthcoming, fuel duty staying frozen, and road schemes being ratified and actually completed (let alone started!)
But whatever is going to happen, there will undoubtedly be roadworks involved at some stage, traffic jams, hold-ups, journey delays, increased journey costs, and all the other little bits of joy that make travelling by car such a joy at times.
Keep an eye on Nationwide Vehicle Contracts Blog for details of any major changes to the UK Roads that we think you should know about.