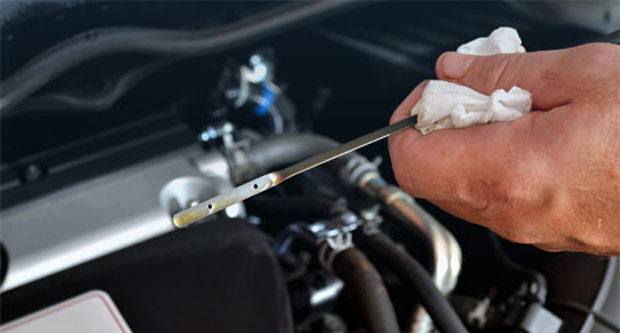 According to researchers from whocanfixmycar.com in an article on the motors.co.uk website, the average yearly cost of maintenance and servicing on a car works out at £554 - something that drivers leasing from Nationwide Vehicle Contracts with a Maintenance Contract don't find themselves saddled with.
Besides receiving the full UK Manufacturers warranty on their car as standard and at least 12 months roadside assistance and recovery, customers who lease their car from Nationwide Vehicle Contracts also have the option to take out a maintenance contract that includes all routine servicing, replacement tyres and other repair costs that might be required 365 days a year.
All this at the cost of a fixed monthly fee that can be added to the leasing contract
The Maintenance Contract
It's not a be-all and end-all contract, but as it covers so many of those small little things that can affect your driving pleasure throughout the year, it might as well be.
The contract includes:
Mechanical and electrical repairs or replacements, and includes all associated parts and labour that may be required due to fair wear and tear
Replacement and installation of Bulbs, Batteries, Exhausts, Cam Belts, Wiper Blades, Alternators & Starter Motors
The costs of the MOT tests throughout the time period of leasing
Unlimited Premium Branded tyre replacements including valve and balance, with no recharges for punctures or damaged tyres (dependent upon finance provider)
A free mobile tyre fitting service that can be arranged via appointment at a convenient location for you
The contract does NOT include:
Any repairs or replacements that are required that are down to driver error or any damages due to driver-induced faults
Any damage to the vehicle or repairs that are required as a result of an accident
Repairs to any broken items (such as a bent aerial) or replacement of any missing items (such as Hub Caps)
Replacement of any vandalised and stolen wheels and/or tyres
Replacement or repair of a damaged windscreen and/or glass replacement
Any damage caused due to mis-fuelling
Any lubricant and fluid top-ups (such as oil and screenwash) required between service intervals
The Benefits of a Maintenance Contract
Besides knowing that all of these possible future costs are going to be taken care of, being able to book the service and maintenance at a time suitable to yourself, with free collection and delivery from your home or work address, is obviously an added bonus. And you will also get preferential booking times with any urgent repairs prioritised as well as regular progress reports on all the repairs that are not only required but taking place.
This obviously keeps any downtime that you will experience to a minimum, and if there is any length of period that you will be without the car, then a courtesy car is available on request.
There's the added peace of mind knowing that the car will be being looked after by an accredited garage that is often available out of normal working hours, and that when it is returned to you - again at a time suitable for you - it will have had a free wash and vacuum throughout to make it look its best.
There are also the financial benefits of a maintenance contract too!
There's the fact that you are fully aware of the planned fixed monthly cost, and can budget for it
You also don't suddenly find yourself saddled with any unexpected maintenance costs
You are fully protected from rising inflation costs
There is a fully dedicated qualified technical team there that has been set up to deal with any problematic vehicles that it encounters (Hopefully not yours!)
And, for the businessman or businesswoman, there's the fact that VAT is 100% recoverable on the Maintenance element of the contract
Upgrades to the Maintenance Contract
The Maintenance Contract can be upgraded to include additional Roadside Assistance & Travel Breakdown cover, and this includes (subject to the policy and finance provider):
Roadside Assistance Cover 24/7 365 Days a Year
Free European Travel Breakdown Assistance
24hr replacement vehicle available Free of Charge
At home and roadside attendance
AA branded patrols with an average attendance time of 45 minutes, and an 82% roadside fix rate
Roadside Repair or else Recovery takes you to an onward destination
Onward travel (e.g. train, taxi and air fares including accommodation for up to 8 passengers)
Repatriation back to the UK as part of the Free European Travel Breakdown Assistance
A communications and translation service
Foreign Travel Documentation Service (Subject to Document Fee) Valid for 12 Months
Obviously, there are some things you can do yourself when it comes to Maintenance (See our Maintenance Guide here), but for peace of mind when leasing a car from Nationwide Vehicle Contracts, a Maintenance Contract may be the best option. Speak to one of our Customer representatives for more details.
NB: Policies vary dependant upon finance provider.