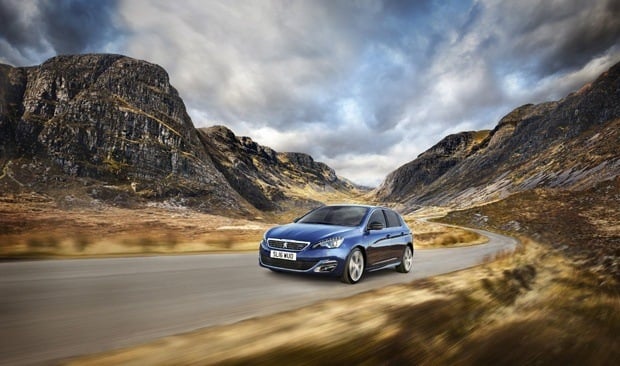 French car manufacturer Peugeot have always been a popular choice with lease customers and the new TV and radio campaign launched by Peugeot UK last week promoting the award-winning PEUGEOT 308 in GT Line specification is expected to raise demand even more.
Backed up by press and poster advertising as well as social media promotion, the campaign looks at the many product attributes on the Peugeot 308 that has not only placed the car as best-in-class but also made it one of the Peugeot models to drive, accounting for 20% of range take up since its 2015 launch.
The Peugeot 308
Take a look at what the Peugeot 308 has to offer here where you will find that the 308:
Is the lowest CO2 car in its sector producing just 82g/km CO2 emissions
Is the most economical in its sector
Has a body design that is lightest and class-leading in capability and size
Features the PEUGEOT i-Cockpit with its agile handling response, compact steering wheel, high-positioned instrumentation and a colour touchscreen
Has a comprehensive standard specification
Is protected by advanced active safety systems that includes emergency alert, ESP and a reversing camera
Is available in four trim levels – Access, Active, Allure and Feline
And features a varied choice of efficient and dynamic petrol and diesel engines
The new Advertising Campaign for the Peugeot 308
At the heart of the new campaign is a new TV advert that was filmed in Scotland and produced for the UK market, more specifically looking at why someone would want to drive a 308 for their particular local needs, challenging them to consider the new 308 and PEUGEOT as a brand.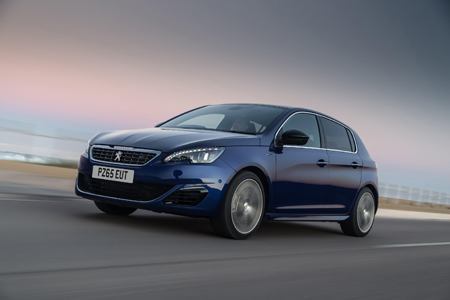 Mark Pickles, Marketing director at PEUGEOT UK, commented: "We have enjoyed formulating this UK campaign as we are entirely confident in the excellence of our products and simply wish to convey this sentiment to our prospective customers. PEUGEOT is a highly trustworthy brand and with so many virtues on offer. We are looking at ways to bring our products to the scrutiny of people who might otherwise be distracted by the promises of other brands when the values of what we offer are in fact better, more valued and of higher quality. The new ad is provocative intentionally."
It is a challenging advert, but is that way deliberately, treading a fine line between arrogance and confidence, with a core 'Built In' message, as it attempts to encourage potential customers to take a 'closer look', as PEUGEOT has confidence in its products that make them worthy of scrutiny.
This particular campaign uses the line "Confidence. Built In" and sees the first appearance of PEUGEOT UK's new visual layout and tone of voice, just managing to promote confidence over arrogance - a difficult task in itself. In fact, future Peugeot campaigns will also feature the "Built In" tagline, as the advertising looks to ensure consistency and coherence right across the board.
Featuring some stunning photography and driving footage, the TV ad demonstrates that the "beauty of this car is in the detail", and features Scottish actor, filmmaker and socialist Peter Mullan, winner of a Best Actor Award at the 1998 Cannes Film Festival, and star of Ken Loach film "My Name is Joe"
All-in-all, the result is a TV advertisement, backed up by other mediums, that is not only arresting and thought provoking, but also designed to highlight the strengths of the Peugeot 308 against its competitors.
As the ad says, 'Take a closer look', which you can do as Peugeot's campaign also challenges prospective Peugeot 308 drivers to take a look with a 48 Hour Test Drive to check the car out for themselves.
And when that's done, contact one of Nationwide Vehicle Contract's Customer Service Representatives to discuss some of the great deals that we have on offer when it come to not only the Peugeot 308 but also other Peugeot models such as the new 2008 Crossover and the 508 SW.