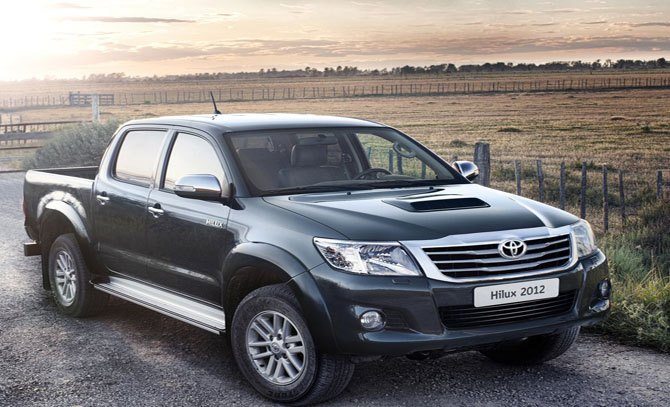 Leasing a brand-new pickup through Nationwide Vehicle Contracts ensures if anything went wrong with your new pickup, it's likely to be covered under the manufacturer's warranty. In this handy guide, we hope to answer any questions you might have, such as what is vehicle manufacture warranty? What does manufacture warranty cover? And when is the start date of your warranty period?

What is a vehicle manufacturer's warranty?

Pickup warranty, can also be called vehicle warranty or mechanical breakdown insurance. It is a contract between yourself and the manufacturer which contractually obliges them to fix any faults, mechanical breakdowns or vehicle malfunctions that may occur on your van within the warranty period.

What does a manufacturer warranty cover?

Manufacturers warranties vary from vehicle to vehicle, so we recommend you check the terms and conditions of your policy to fully understand what your policy covers. However, more than likely, most pickup warranty policies cover any electrical, mechanical faults, or manufacturing defects during the term of the warranty.

One of the benefits of leasing a new pickup from Nationwide Vehicle Contracts is all our vehicles are supplied through the manufacturer's franchised dealer network. This guarantees all new pickups come with full manufacturer's warranty, breakdown recovery and road tax.

A good warranty covers all major mechanical components, including:

Some warranties will cover the air-conditioning system.

What is not covered by the manufacturer's warranty?

Tyres and wheels

Exhaust

Catalytic converter

Brakes and clutch

Bodywork and paintwork

Glass and headlights
It is important we point out most manufacturer warranties do not cover damage or deterioration of parts caused by normal wear and tear. Please note, damage to audio equipment and satellite navigation systems may also not be included.

Your responsibilities

Leasing a vehicle with Nationwide Vehicle Contracts means you agree to meet all the manufacturer's guidelines. This includes servicing the vehicle in line with the recommended service schedule, if you fail to do so your warranty may be invalid. Other factors that may invalidate your warranty include:

Missing any scheduled services

Using an 'unauthorised' garage for any repairs

Making modifications to the pickup that may invalidate the warranty

Claims arising from neglect of the vehicle

Using unapproved fuel, lubricants or parts which result in the vehicle having to be repaired
How long is the manufacturer's warranty on a new vehicle?

Typically, the warranty covers a pickup for around 3-years or 60,000-miles (whichever comes first).

You can buy another warranty or extend the one you already have when your warranty period ends, to protect yourself against the failure of mechanical parts.

When does the manufacturer warranty period start?

The start date of the manufacturer warranty is the vehicle registration date. The vehicle registration date is the date your vehicle is first registered with the DVLA. Please note, this is NOT the delivery date of your vehicle. To find out the registration date for your vehicle visit the DVLA website.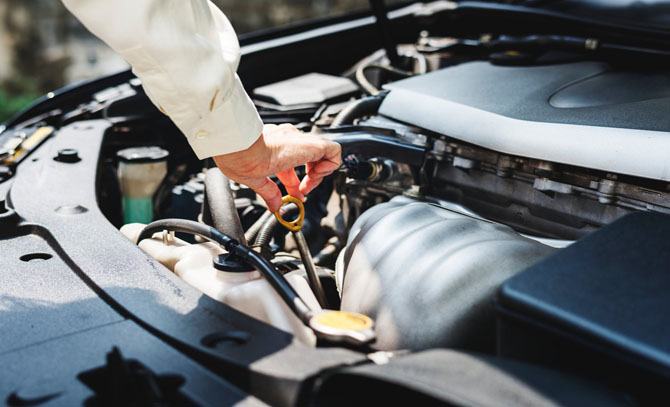 How can I find out the warranty period for my lease vehicle?
With Fiat's warranty, you have a comprehensive service with the repair or replacement of the defective part, its labour time and the supply of the necessary consumables for 24-months, with a further 12-months retailer warranty, starting from date of vehicle registration.
All new Ford commercial vehicles come with a comprehensive 3-year warranty that offers protection while helping to control costs.
Ford Transit and Ford Transit Connect: 3-year/100,000-mile warranty

Ford Ranger and Ford Fiesta Van: 3-year/60,000-mile warranty
Isuzu's warranty coverage is a commitment to stand behind our vehicles. That's why our basic warranty is one of the best around — covering you for 3-years or 50,000-miles with no deductible.

All new vehicles, if originally destined for the UK, receive Mercedes Benz UK warranty. Starting from the day your van was first registered, your warranty allows 36-months' peace of mind, no matter how many miles you drive each year.

New vehicles supplied in the UK by an authorised Mitsubishi Motors Dealer, and registered from January 1st 2015 have a 5-year, 62,500-mile warranty (whichever comes first).

Nissan's 5-year or 100,000-miles warranty covers your entire vehicle from manufacturing defects, from the front bumper to the rear. A mechanic will repair or replace parts that art covered by the warranty free of charge, so you can drive with confidence.

Toyota take so much time, care and pride in every car they make they give each one a 5-year (or 100,000-mile) warranty. Which means you can just get in and drive safe in the knowledge that if you do ever need their expert help in any way, they're here for you.
Volkswagen's comprehensive 3-year warranty takes care of your vehicle, so you can take care of your business. They'll fix any problems with manufacture or workmanship completely free of charge, giving you peace of mind that your vehicle is in the expert hands of their specialists.
If you have any further questions about manufacture warranties, please call us on 0345 811 9595 to speak to one of our leasing specialists. Did you find this guide helpful or have another question? Let us know in the comments section below.