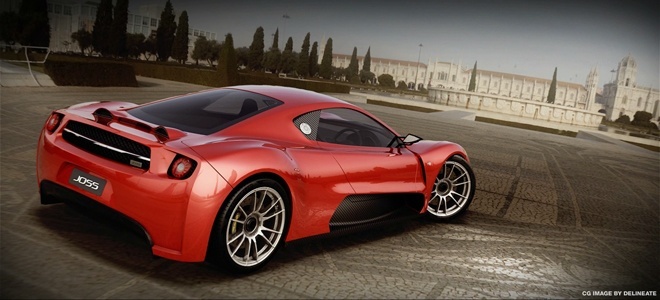 THE NAME JOSS WILL STICK!
Over in Australia there is a word on the automotive street that is causing more than a ripple, offering the chance for investors to grab a chance to own their own little piece of a supercar that is targeted to be a more than just a competitive player in the global supercar market – and that word is JOSS
Created by a global team of experienced professionals including Matt Thomas, the Technical Director of JOSS and former design modeller at Stewart Grand Prix, BMW, Jaguar, VW, Range Rover, Aston Martin, Saab and Ford, the car has been created from a blank canvas, unfettered by "traditional building methods, brand identity and significant overheads."
And as you can see from the photos here, it is pretty special – or it is planned to be, should I say.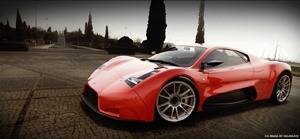 As a company, Joss was initially founded to establish a world-class, ultra-competitive supercar company in Australia, and with Melbourne being home to three major Australian manufacturers and numerous component suppliers and automotive innovators, it was the ideal place to set up and to build the initial test vehicle, the JT-1, which achieved commendable top speeds and achieved targeted power-to-weight ratios, while inspiring many at the Melbourne Motor Show in 2004.
The whole ethos behind the vision is Colin Chapman's Lotus philosophy that the company can 'add performance, add lightness,' and they are looking for investors to grab the opportunity to take part with investment from $500,000 - $2,500,000 and to be an integral part in a global supercar success story from the start; Investors who want to be part of a company that wants to be to be seen as a "competitive player in the global club of supercar manufacturers" and one that creates "an irresistible brand, precisely engineered with exquisite attention to detail that defines our obsession and epitomises exhilaration."
Back in 2008, the Joss Supercar's designer, Matt Thomas, issued this statement: "We have a vast amount of experience from many facets of the automotive industry, including Formula One, Le Mans racing, auto production, manufacture and so on. Our belief is that a strong brand must be heavily involved in competition and this is why we are aiming our sights on GT racing as a spring board to the greatest race of all – Le Mans!"
It's moved on a bit from there, but let's look at what can investors get for their money?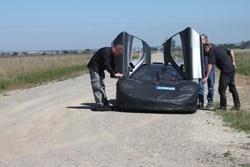 There's the car for a start.
You get 0-100 km/h in 2.1 seconds with a top speed of 390km/h (Approx. 242mph) that has raced around the famous testing track at the Nurburgring in under 7 minutes.
Powered by a 6.8-litre V8 engine outputting around 350kW of power and 650Nm of torques, and fitted with larger 380mm front disc brakes and 6 piston Harrop callipers, the body panels are a composite mix of carbon fibre, kevlar and GRP honeycomb panels to help keep the weight as low as possible (the target weight is under 1000kg.)
And then there's the investment itself
According to JOSS, their cars "will act as a showcase for established and aspiring automotive-sector suppliers and IP owners, acquiring licenses for suitable innovative technologies from automotive suppliers around the world."
That should give investors not only food for thought but also the confidence to put your money where their mouth is.
An AUD $5 mil investment gives any single investor a majority control position in the business, with lesser investments securing significant ownership and control positions. It doesn't have to be all invested at once – it can be staggered, with $500,000-$2,500,000 being raised immediately – and it should be noted that those investors that get in early will have the benefit of discounted valuations.
It goes without saying that those investors that have strong automotive and motorsport pedigrees will be given preference with investment, but then all money is good money so if you have a spare million and a bit Australian dollars stuck somewhere not doing anything, now may be the chance to grab an investment opportunity – but you will need to be quick as the window of opportunity is closing on a first in first-served basis this month (June 2013.)
If you do have that money spare, contact Matthew Thomas of Joss Developments Limited whose email address is [email protected]