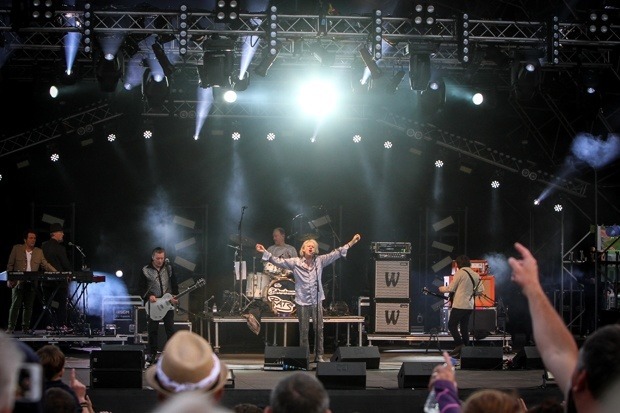 The Silverstone Classic, which in 2015 celebrated its 25th anniversary, is without doubt the UK's biggest classic motor racing festival and its mixture of classic cars and great rock music has attracted thousands of people every year to the Home of British Motor Racing.
This year, in addition to the free funfair, retail outlets, host of interactive activities, two-day classic car auction, air displays and huge showcases of classic cars often celebrating important milestones in automotive history, the rock stage welcomes back one of the most important new wave acts of the late seventies and early eighties in the shape of the iconic Boomtown Rats.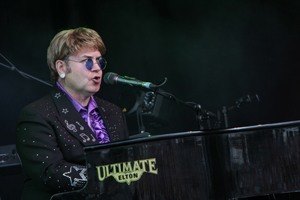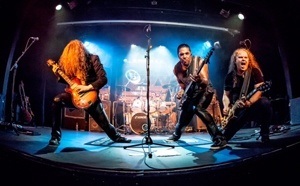 The Bob Geldof-led band will be headlining Friday's live music line-up at this summer's 'Rocking and Racing' Silverstone Classic festival July 29th, with Ultimate Elton (who performs many of Elton John's hits) and Limehouse Lizzy (keeping alive the great compositions of Phil Lynott and Thin Lizzy) completing Friday's bill.
Saturday Night sees Live/Wire (the ultimate AC/DC trubute act) supporting Reef (who had a worldwide hit with 'Place Your Hands') and headliners The Stranglers (famous for such hits as 'Peaches', 'Golden Brown' and 'No More Heres'), meaning that fans of seventies, eighties and nineties music are in for a memorable weekend alongside lovers of classic cars. And the public are also admitted to both gigs, with ticketholders to the world's biggest classic motor racing festival getting in free as part of their ticket.
The Boomtown Rats had number one hits in the late seventies with 'Rat Trap' and 'I Don't Like Mondays' but disbanded in the mid-eighties while frontman Bob Geldof concentrated on his charity work and a solo career. The Irish new wave band, however, reformed in 2013 when in Geldof's own words, he felt it was the right time to "re-Rat, go back to Boomtown and start doing all those great songs once again".
The Silverstone Classic
The Silverstone Classic attracts more than 1,100 race entries every year, and in 2015 drew a record crowd of more than 100,000, with a record number of 120 car clubs displaying more than 10,000 classic cars. Staged at the famous Silverstone circuit in Northamptonshire, birthplace of the FIA Formula One World Championship and home to the Formula 1 British Grand Prix, the spectacular classic car celebration won the prestigious 'Motorsport Event of the Year Award' (judged by the International Historic Motoring Awards) in 2013, and features the very best of historic racing covering more than eight decades of motor sport, as well as live music and a wealth of family entertainment.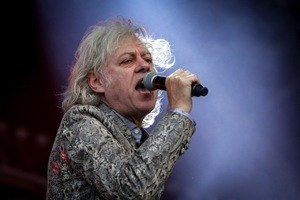 Great value weekend tickets are available , and this year there is even an all-new Family ticket that includes camping for two adults and two children across the whole weekend and gives a discount of more than 20% on advance tickets bought individually.
"With The Boomtown Rats, Reef and The Stranglers pumping out their terrific back catalogue of unforgettable hits, we're in for two five star nights of high octane live music at this year's Silverstone Classic," enthused Nick Wigley, CEO of event organiser Goose Live Events. "It's clear from the growing demand for weekend tickets that more and more visitors are turning the Classic into a full three-day summer festival. With so much nostalgic racing on the full grand prix circuit, so much fantastic family entertainment on the in-field and now a full bill of outstanding live music line-ups on both Friday and Saturday evenings, one day really isn't enough!"
Full details of all tickets (which must be purchased in advance) – as well as hospitality packages and weekend festival camping – can be found on the event website at: www.silverstoneclassic.com
If you would like to read about previous years, click on the relevant year here to see what our blog said. 2015, 2014, 2013.