"We are proud to present the S60 and V60 Polestar. A car developed for those who share our passion at Polestar: That driving really matters and that a true driver's car should enable you to enjoy driving all year, on all roads and in all weather conditions. This is a driver's car for real life," said Christian Dahl, CEO of Polestar.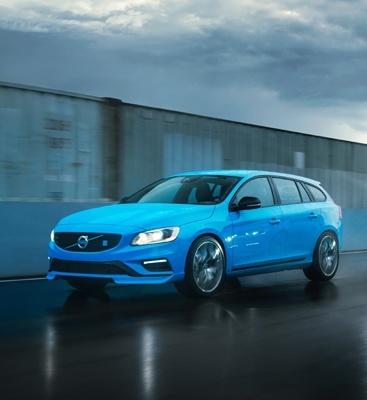 If the main man behind Polestar says that about a car, you are going to sit up and take notice. So let's do that and look at the new Volvo S60 and Volvo V60 Polestar which are set to make a worldwide debut across Canada, the Netherlands, Japan, Sweden, Switzerland, United Kingdom and the USA in 2014. Mind you, in the UK, we will only be getting the new V60 Polestar only.
"With the introduction of the Volvo V60 model, we are proud to continue the heritage of fast Volvo estates like the racing 850 BTCC, a tradition deeply rooted among Volvo enthusiasts," continued Christian Dahl.
It's that speed that is important when it comes to Polestar, because they are, to all intents and purposes, Volvo's arm when it comes to motorsport, and have been since 1996, with their core business focusing on development and competition in racing as well as Polestar Power Optimisations for Volvo road cars.
The Volvo V60 Polestar is based on the latest generation Volvo S/V60 and marks the end of 10 years development at Polestar having taken the C30 and S60 Concept cars and the Australian S60 Polestar as starting points. And now, thousands of twisty mountain road kilometres and Autobahn & European test track miles later, here is the new car.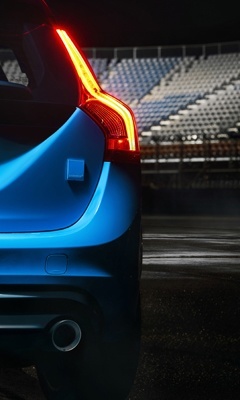 "Our motorsport co-operation with Polestar has been going on for almost two decades and it is rewarding to see how Polestar can use their experiences from motorsport to engineer such an exciting and competent car," said Derek Crabb, Motorsport Director at Volvo Car Group (Volvo Cars).
The work with Polestar has seen an upgrade to the rigidity of the chassis to cater for the improvement in the stiffness of the springs, the inclusion of tailored high performance Öhlins shock absorbers and 20" Polestar wheels  - all of which result in a precise, yet comfortable, driving experience.
The brake system has also been improved having undergone substantial modifications that include the 371 millimetre ventilated front discs and six-piston Brembo calipers, which combine with other changes to guarantee a braking performance that has to be felt to be believed.
And the driving performance is enhanced by the increased performance of the S60 and V60 Polestar through subtle and efficient modifications to the aerodynamics of the cars; tested and proven in the Volvo Cars wind tunnel.
"It is very satisfying to see how Polestar have been able to combine this level of driving performance in their interpretation of the S60 and V60 with maintained original service program, class leading safety features and certified fuel and emission ratings." Alain Visser, Senior Vice President Marketing, Sales & Customer Service at Volvo Cars.
Under the bonnet of the Volvo V60 we find a six-cylinder turbo-charged T6 engine that has undergone some extensive developments including the addition of a new twin-scroll turbo and intercooler that is capable of producing 350 HP/257 kW at 5700 rpm and 500 Nm/369 lb-ft at 2800 rpm.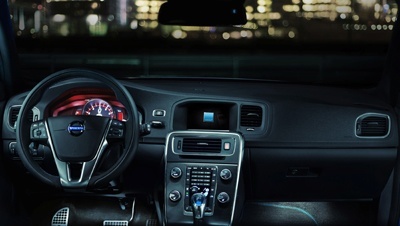 Within the six-speed automatic gearbox system, one new feature is a new paddle shift system that works in tandem with the Polestar developed Haldex four-wheel drive system to allow a 0-62 mph acceleration in just 4.9 seconds to a limited top speed of 155 mph. As you would expect with a Polestar-created Volvo, all of these have been recalibrated in order to provide an active driving experience and maximum grip in all situations.
"We have continued our work to create a true driver's car which is not limited only to a few specific driving conditions, but enjoyable on everything from your favourite winding roads to taking the family for a long journey, no matter summer or winter. And in my view, we have gotten very close to our goals, something that of course is best experienced first-hand behind the wheel," said Robert Dahlgren, Polestar racing and test driver.
Let's leave the last word to Henrik Fries, the S/V60 Polestar Technical Project Manager.
"All in all we have taken a major step forward in all areas, from chassis and engine to interior and exterior details. Development work has been focused on the overall package in order to create a car that you want to use every day, both from a practical and emotional perspective."