GOVERNMENT PLEDGES CASH FOR DEVELOPMENT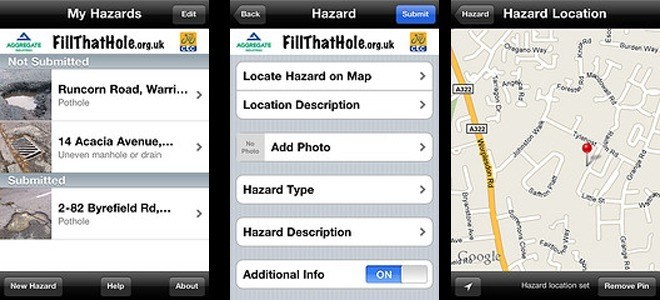 Potholes are a danger.
There is no doubt at all about that statement, whether you are a car or van driver, cyclist or pedestrian. From injuries via direct contact and injuries via a third party having contact to damage to equipment from cycles to car tyres and bodywork, potholes can cause problems that cost money both directly and indirectly.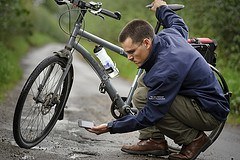 Unfortunately potholes are an everyday part of our road network whether you blame shoddy workmanship, government and council cutbacks, the 'quick fix' society or inferior materials, and anything that can help report them to the relevant authority to enable the 'quick fix' to be sorted properly would be welcome.
Which is why there has been a clarion call of joy to the news that the Department for Transport (DfT) has pledged £30,000 to the National Cycling Charity, CTC, to revamp its 'Fill that hole' website and develop an innovative smartphone application to report potholes that will work on Android phones. This will be in addition to the current 'Pothole Reporting' app that iPhone users can download to report problems to their councils – an app that over 9 million iPhone users can currently get hold of. By adding in Android users, the new app could boost that figure to over 26 million.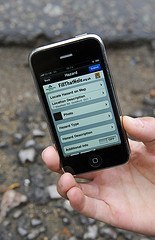 Timing-wise, the CTC expect the app to be ready in February 2014 – just in time for what is considered to be 'pothole season' when the winter damage to roads is at its greatest.
Roads Minister Robert Goodwill, launching the news of the money and the app, said: "The government is serious about tackling potholes. At best they are an irritation but at worst they can damage vehicles and pose a serious danger to cyclists. That is why we want people to tell councils where to find them so they can fill them in. This app means more people are going to be able to report potholes more easily.
"Filling potholes in quickly is only one half of the story. Research has also shown a long-term approach to road maintenance, rather than patch and mend, can save councils and taxpayers money and potentially save lives thanks to better road conditions."

Originally the app was developed by the CTC for use by cyclists who are more at risk from potholes, especially when it comes to life-changing injuries, but now all other types of road users are making use of it, especially car drivers and delivery drivers whose vehicles are at risk from the road damage.
The app is very simple in that it sends local authorities up-to-the-minute information about potholes which the council may not otherwise know about, thereby alerting them to any problems and allowing them to rectify them with the utmost speed.
If they don't? It's an interesting fact that in the past year, according to the Ashphalt Industry Alliance, around £23.8 million was paid in compensation by local authorities across England due to the poor condition of their roads.
This is money that could be spent elsewhere in council-land, so more and more local authorities are trying, as the government has advised, to plan extensive maintenance well in advance, rather than 'patching' as potholes appear. To enable councils to do this, the government has provided over £3 billion to authorities in England (excluding London) between 2011/2012 to 2015/2016, (as well as an additional £200 million in 2011 following the severe winter) with a further £5.8 billion to provide for local highways maintenance from 2015/2016 to 2020/2021. This equates to around £976 million per year, a funding increase of £163 million a year.
CTC Chief Executive Gordon Seabright said: "CTC has been working to ensure roads are safe for cycling since our foundation in 1878. We are delighted to have the government's support for our 'Fill that hole' website and app, which are already highly effective ways for road users to get potholes filled.
"This partnership with the Department for Transport will enable us to provide this free service to far more cyclists and other road users. It's also a great example of CTC and the government working together to get Britain cycling."
And driving without damage too!

The current app is available to download from the iTunes Store, and more information is available at http://www.fillthathole.org.uk/
All Images courtesy of CTC