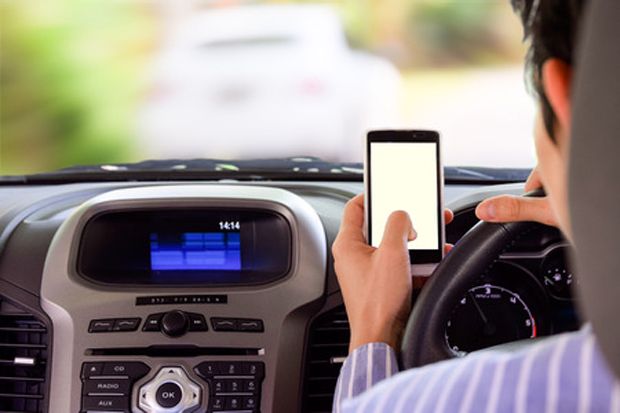 Back in September, we warned you that the Government was planning to double the fines and the penalty points for using a mobile phone while driving. In an increase in distraction driving was recently highlighted by the shocking case of lorry driver Tomasz Kroker who was jailed for ten years for causing a crash whilst changing music on his phone that killed a mother and her three children.
That step moved closer with Prime Minister Theresa May wading into the topic during a trip to India, reported by The Daily Mail where she "urged the public to shame family members and friends who use mobile phones at the wheel as she declared it is every bit as bad as drink driving."
It's the first public intervention by the Prime Minister into the problem, and she added that using a mobile while driving had to be made "socially unacceptable" in an effort to prevent more lives being wasted on the UK's roads.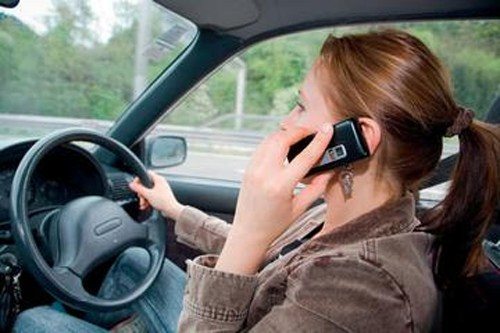 Confirming that plans are in place to increase fines to £200 when found guilty of using a mobile phone whilst driving and the initiation of an immediate six-point penalty, she also stated that a review of sentences handed down for the offence of dangerous driving will also take place.
Dangerous Driving is the offence under which motorists who kill while using a mobile are usually charged with, and many families who have suffered as a result of this offence being committed have called for a life sentence to be handed down.
Separately, the Government also set out more details of its plans to whack all motorists caught using a mobile with an immediate six point penalty. There will be no exemptions for young drivers or first-time offenders.
Mrs May said: "Sadly we have seen too many times the devastating and heart-breaking consequences of using a mobile phone while driving. A moment's distraction can wreck the lives of others forever.
"Ultimately, we need to work with the public to raise awareness of the dangers of using a mobile phone when driving. Just as we have made it socially unacceptable to drink and drive, so we need to do the same with using a mobile phone while driving. We need people to realise the tragedy they can inflict in a fleeting moment and stop people using a mobile when their eyes and mind should be on the road and their hands on the wheel."
According to the Daily Mail, more than 200 Britons have been killed by accidents where the driver was distracted by a mobile phone, with almost 240,000 motorists having been caught driving while distracted since 2012 – almost 10,000 of them having been caught twice or more. Incredibly enough, just 284 of these were banned from driving.
In fact, Ministry of Justice data shows the number of convictions for using a mobile phone while driving has halved in the past five years.
The news of the Prime Minister's 'intervention' was welcomed by organisations that are involved with road safety.
Road safety organisation GEM Motoring Assist road safety officer Neil Worth said: "We absolutely must create an environment where drivers take more responsibility for their actions. Research has made clear that talking on a hand-held mobile phone greatly increases someone's risk of being involved in a crash.
"We want to see publicity campaigns setting out the dangers – and the costs – for those who may still regard mobile phone use as acceptable when driving. Let's also call for a more responsible attitude from the people they may be speaking to. If you know you're talking to someone who's driving, then tell them to call back when it's safe.
"We would also welcome innovations in enforcement technology, so that police officers really can make a difference in pushing right down the number of people willing to take such unnecessary risks when driving."
While Neil Greig, IAM RoadSmart Director of Policy and Research, said: "Addressing the growing problem of smartphone use whilst driving will require a combination of enforcement and education as well as drivers, passengers, companies and individuals taking more responsibility.
"IAM RoadSmart is disappointed that the government did not support our calls for first time offenders to be sent automatically on a re-education course specifically tailored to mobile phone use and breaking our apparent addiction to being constantly connected. We also want to see car companies, mobile phone makers and social media providers working together to develop technical solutions to hand held mobile phone use in vehicles."
"It is essential that drivers get the clear message that if you are on the phone and have a fatal crash you can expect to go to prison for a long time. There is a lot of support among the driving public for stronger penalties and more enforcement focus on mobile phones, but also a feeling that this is not always reflected in sentencing. The Home Office must also review its policing priorities to ensure they reflect the risks that new technology can bring on the road."
While road safety charity, Brake, while welcoming the changes, wants to see more efforts made by fleet operators to crackdown on their drivers using mobile phones at the wheel.