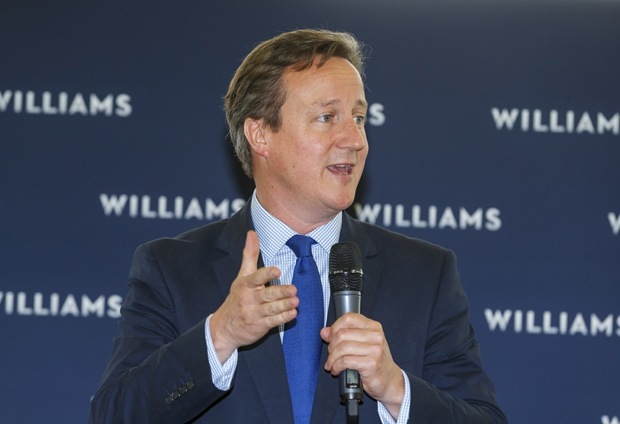 As Prime Minister David Cameron opened the new Williams Advanced Engineering facility on the same site as the WILLIAMS MARTINI RACING Formula One team, he was joined by Williams Team Principal Sir Frank Williams, Group CEO Mike O'Driscoll and Williams Advanced Engineering Managing Director, Craig Wilson in praising the work done by Williams over the years.

"Formula One is a world beating, hi-tech industry and I am very proud that Britain and British engineers and designers play such a key role within it. Williams opening their Advanced Engineering facility in Oxfordshire is great news for the local area and a vote of confidence in our long-term economic plan to back business, create jobs and secure a better future for Britain."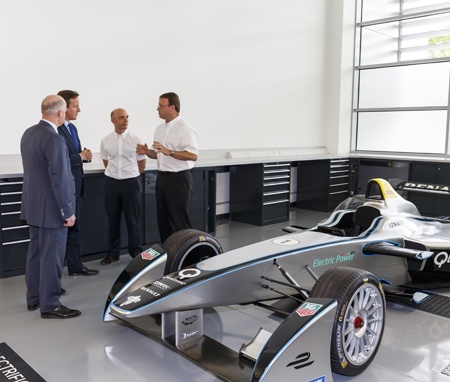 But it was another part of his speech that raised eyebrows and hopes s he also spoke about the Government's response to a recent consultation that could generate additional £40m for local communities

It's all to do with local authorities being granted the powers to stage motor sport events, under the proviso that relevant safety considerations are seriously undertaken. This could lead to motor sports events taking place on public roads; and that includes stage rallies, hill climbs and other trials of speed – which could mean that the much vaunted and imagined Race around London taking place in the not-so-distant future.

David Cameron again: "We have a great tradition of motorsport in this country and today we are bringing British motor racing back to British roads, to benefit local communities. As part of our long-term economic plan, we are backing our world-leading motorsport industry to support jobs, enhance skills and help us to build a more resilient economy.

Following the huge success of the first three stages of this year's Tour de France being staged in the UK, which saw an estimated 3.5 million spectators line the streets, today's move will allow local communities across the country to reap the benefits from staging elite motor sports events."


That money is pretty substantial when you consider that the UK's hosting the first three stages of what is the most famous cycle race in the world is estimated to bring in over £100m to the UK economy. The motor sports industry estimates that soon there could be up to 20 significant motor sport events on roads around Britain each year, generating an estimated extra £40m over 5 years for local communities that would be hosting these motor sport events on top of the 9,000 motor sports events each year that are organised by Motor Sport Association member clubs, often having to take place at purpose built venues or in remote rural off-road locations.

Culture Secretary Sajid Javid was quick to back up his leader: "Motor sport has a huge following in the UK. These changes will provide more opportunities for fans to enjoy the sport locally and give a financial boost to local economies through the added benefits of tourism, shopping and spending. Local authorities already have the power to authorise a road closure for sporting and leisure events on the highway, but are not allowed to close the road for a motor race or to suspend the Road Traffic Act, meaning that speed limits, traffic signals and the requirement for a vehicle to be road legal are still in force."

By the sounds of it, all this is going to change as local authorities begin to plan carefully managed motor sports events around the country generating fun, excitement and, possibly more importantly, money into and around the UK.