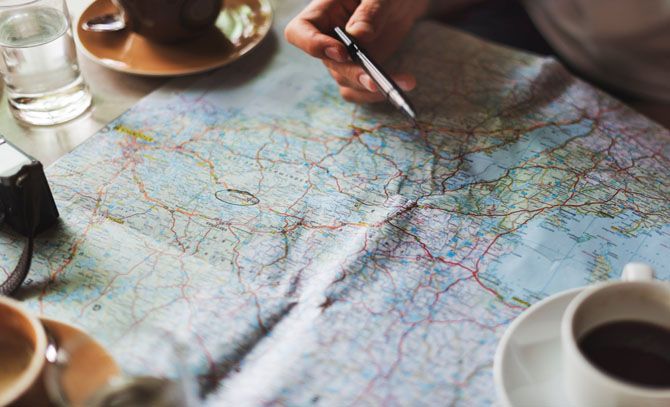 This Read A Road Map Day Nationwide Vehicle Contracts challenges you to put your Satellite Navigation System into the glovebox (or wherever you keep it) and revel in the undoubted adventure that comes with using a road map to get you from A to B.

And for those of you who have never used a road map before, today is great opportunity to learn some new skills and see what life was like before sat nav's were introduced.

We're sure there are many of you who are wondering "how did people travel anywhere without a sat nav?" The answer is simple, you'd use your motorway and local maps to plan your journey and memorise the route (often taping the map to your dash board). Sometimes, even, winding down a window and asking a friendly passer-by for directions.

We understand the convenience of sat nav's, of course we do. Simply type a postcode into a sat nav, and it provides directions, estimated time of arrival, distance travelled and some even suggesting alternative routes to avoid traffic and roadworks. But where is the fun in that?

Road Map History
According to the internet, road maps have been around since 1160 BC. The earliest record of map usage was by a mining region in Egypt who used the Turin Papyrus Map. However, maps for route direction didn't come into prominence until the first decade of the 20th Century when cars became more popular.

Over the years, maps became more and more comprehensive helping motorists plan journeys in great detail to remote areas and even countries they were visiting. This resulted in motorists having a new-found freedom to travel and explore places they had never been.

There are many map publications – including motoring organisations such as the RAC, the AA and Michelin. The companies did this not only to help customers plan their journey, but also as a great promotional tool. However, the most famous of all companies, of course, has to be Geographers' Map Company Ltd who started producing the infamous city A-Z's.
In the 60s, sat nav's started to be developed for military purposes. Not long after, it's potential to be used by the public was realised and in the early 80s, Honda, Nissan and Toyota started trialling a form of car sat nav in some of their models. Although, the first GPS navigation system didn't feature in a European car until 1994 when BMW fitted one into the BMW 7 series E38. Fast forward a few years and thanks to the advances in technology, sat nav's are almost a pre-requisite for anyone looking to buy or lease a car – featuring on android phones, fitted into cockpits and as a plug-in.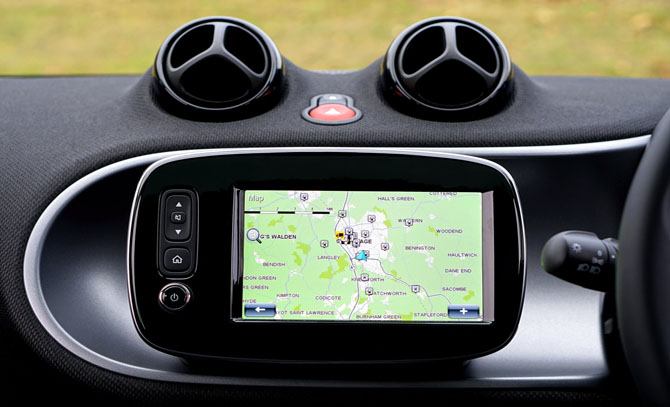 Sat Nav Generation
Interestingly, SAGA magazine, reported "over 14,000,000 people, or half the UK's driving population, use a sat nav on a regular basis."
Similarly, The Sunday Times revealed that "nearly a 3rd of UK motorists are completely lost on the road without the aid of a Sat Nav." Unsurprisingly, there is a disparity between age groups and "over 80% of respondents aged between 25 and 34 confessed they'd use one (sat nav) to direct the way to their destination. In contrast, only 47% of over 65s would use a sat nav, with a similar percentage resorting to the tried-and-tested road map."
The reliance and accessibility of technology makes you wonder if the way we process and retain information has been affected? Back in 2017, we asked the question "Is Car Technology Making Cars Safer or More Dangerous?" and 2-years on, this question is still just as important, especially since technology has marched onwards relentlessly.
Memory Lane
Using a road map is extremely nostalgic, it harks back to the days you'd be stood at the road side with a road map spread over a car bonnet arguing which direction to go, which road to use, and even where you were. A time when the front passenger would direct you – leading to passive aggressive phrases such as "you should have turned left there," "are you listening to me?", "are you holding that the right way up?", and "do it yourself then."

Read A Road Map Day is an opportunity to go back to the days when driving was an adventure, stumbling across roads and streets you never knew existed, allowing a lot more time than needed to get to a destination because you were unsure exactly where it was, and trying to remember points of interest so you could get back home afterwards.

A time when we had to hone our memory skills, use our initiative and closely observe our surroundings in order to get to a new destination. This is especially useful when our beloved sat nav's turn their back on us and take us to dead ends, rivers, and even driveways by mistake. And after all, there is a sense of achievement and a certain thrill planning a journey that simply can't be replicated by an ethereal voice emanating from a piece of machinery.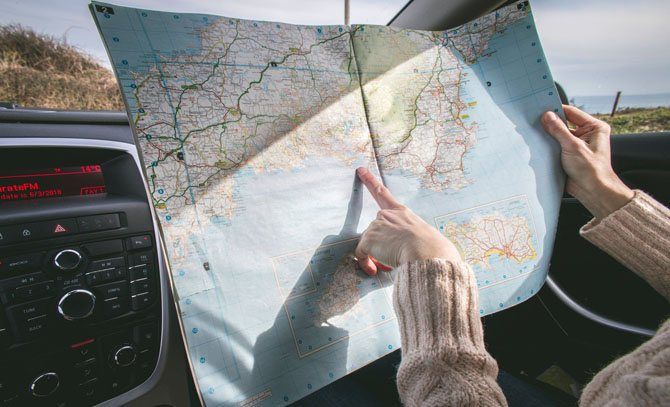 Using a road map
So, just for today, put away or turn off your sat nav, grab a copy of a local A-Z, and take the time to plan a different journey than normal. We advise a couple of things – from studying the roads, discovering street names and making notes, to avoiding the blue lines, they are actually rivers and streams and making sure the map has been printed within the last 3 or 4-years, to ensure it is as accurate as it can be.

Use the map to find your starting location, your end destination and then check out the many different routes you'll be able to take and the symbols highlighting places of interest. Pick between a direct and quick route, a scenic route, one that passes a particular tourist attraction, or one that passes a famous restaurant/ café.

Map reading and route planning are great skills to have because after all phone batteries die and sat nav's can lose signal. After today you'll hopefully find when you inevitably return to using your sat nav you are better versed in road travel, and more confident at interpreting the instructions that little box with a screen gives you, all thanks to Read a Road Map Day!

The need for road maps is getting less and less, as more and more vehicles are fitted with sat nav's as standard to ensure a smoother and stress-free journey. To find out which vehicle's offer sat nav as a standard from Nationwide Vehicle Contracts contact us on 0345 811 9595 to speak to one of our leasing specialists.