History
1970s-1990s
The racing video game industry can trace its routes back to 1974 when Japanese company Taito released Speed Race. However, we didn't start to see real-world manufacturers appear on our screens until 1987, when Namco released Pole Position: Final Lap. Players could choose from a small selection of real-life Formula One cars, such as McLaren and Lotus.
1990s
The 90s was the decade when racing games began to use real-life manufacturers. It started with the release of the Need for Speed game series in 1994, where players could choose what supercar to drive. Some of the standout options were the Lamborghini Diablo and the Ferrari 512TR.
Three years later, we were gifted with the first Gran Turismo game in 1997. The most advanced racing game of its time, players could get behind the wheel of household names such as Aston Martin, Nissan, Toyota, and Chevrolet.
1999 – 2010
The early-to-mid 2000s were great for car racing games, especially for real-life manufacturers. Gamers received some of the best games of all time, including Gran Turismo 2 (1999), Need for Speed Most Wanted (2005), and Forza Motorsport (2005).
All these games had an extensive car list, and players could choose cars from manufacturers worldwide. Some of these cars became iconic for gamers, such as the BMW M3 GTR E46 on Need for Speed Most Wanted, which we touch on later.
The 2000s also saw improved graphics and real-life driving mechanics, leading the Gran Turismo series to adopt the slogan 'The Real Driving Simulator'. This gave fans a feel of what driving real-life cars was like and acted as a great form of marketing for car manufacturers.
2010 – present
Nowadays, racing video games are ridiculously lifelike. This is most notable with open-world games such as Forza Horizon 5 (2021), where the graphics are almost like you're behind the wheel of the car yourself.
Also, you can now buy an actual steering wheel, gearstick, and pedals to plug into your game's console. This is great for car manufacturers, who are essentially getting free marketing for their latest and most high-tech cars by giving gamers a test drive.
The most featured car manufacturers in video games
When you think of the most popular cars in video games, you immediately think of brands such as Ferrari, Lamborghini, and Porsche. However, although these are popular with gamers, the more affordable brands appear the most online.
1. Ford
Ford takes the top spot for most appearances in video games. The reason for its popularity is the sheer range of vehicles Ford produces, especially those that are emergency service vehicles. This accounts for vehicles such as the Ford Crown Victoria Sedan, a common police car, and the Ford E-Series Ambulance.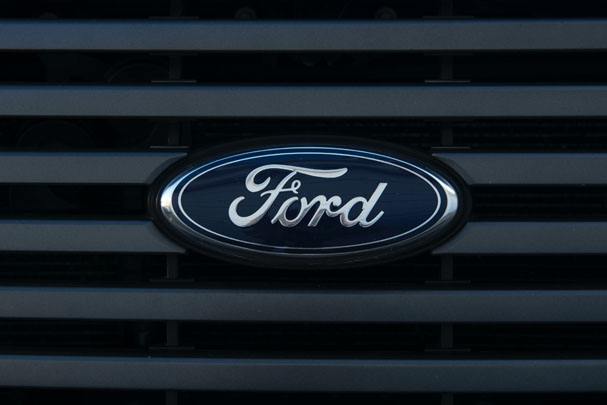 Also, it's no surprise that the Ford Mustang appears a lot in video games. An iconic and characteristically American car, it actually had its own game Ford Mustang: The Legend Lives (2005), where you could only drive a Mustang (no surprise).
2. Chevrolet
Chevrolet comes in second for most manufacturer appearances, most of which can be traced back to the Chevrolet Camaro. One of the most famous and good-looking cars of the 1970s, the Chevrolet Camaro has appeared in most high-ranking racing games.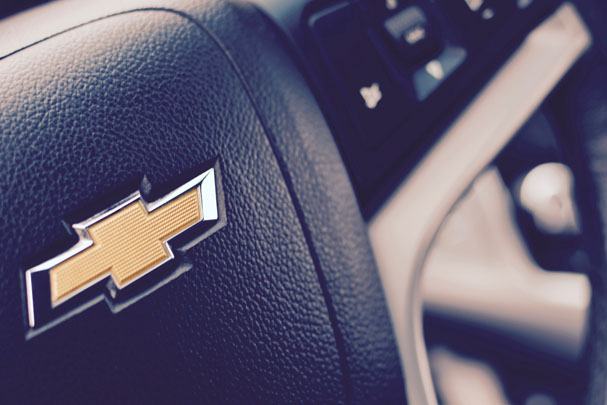 3. Toyota
The Japanese manufacturer has been featured extensively in video games thanks to the sporty Toyota Supra and pickup Hilux. The Supra features most of all Toyota cars thanks to its cult status and appears in games such as Need for Speed Most Wanted and Forza Motorsport.
Iconic cars in video games
We've looked at the most popular manufacturers to appear in video games, but what are the most iconic cars that won the hearts and minds of virtual racers worldwide?
5. Ferrari Testarossa Spider: Sega Outrun
What a combination. Were there many better feelings in the world than heading to your local arcade, racing the Testarossa Spider, and hearing that iconic Outrun theme song in the background?
What made the Testarossa Spider and Sega Outrun so iconic was that only one Testarossa Spider was ever built. So anyone who realistically wanted to drive the Spider had to play Outrun.
4. Dodge Challenger R/T: Driver: San Francisco
What better car to use to hunt your arch nemesis than the Dodge Challenger R/T? Playing as cop John Tanner, you spawn behind the wheel of the Challenger, and one of the first things you'll notice is its slick paint job and beautiful engine sounds.
Driver: San Francisco does an amazing job at portraying the Challenger, meaning it slots in fourth on our list.
3. Suzuki Escudo Pikes Peak – Gran Turismo 2
Blood, sweat, and tears went into saving up two million credits to buy the Suzuki Escudo Pikes Peak in Gran Turismo 2. The best car to drive in GT2, the Escudo was loved by millions thanks to its insane on-the-road performance achieving 0-60mph in two seconds and returning a max speed of 255mph.
2. Nissan Skyline GT-R R34 – Gran Turismo 1 & 2
The Nissan Skyline GT-R was one of the most popular Japanese performance cars ever produced. GT1 and GT2 fans quickly fell in love with the Skyline, thanks to its good looks, great performance, and beautiful engine sounds.
1. BMW M3 GTR E46 – Need for Speed Most Wanted
The undisputed GOAT of real-life cars in racing games is Need for Speed Most Wanted's BMW M3 GTR E46. A delight to drive, the M3 is arguably the best car to drive in the history of racing games, coming with a beautiful paint job and spine-tingling engine sounds.
The car was also a fan-favourite with petrol heads, and as only ten models were ever produced, Most Wanted was the way most people could enjoy driving it.
What do you make of our list? Nationwide Vehicle Contracts produce various weekly blogs on a range of topics, including The History of the Muscle Car and How Climate Change Has Impacted The Car Industry.
We are also one of the UK's leading car leasing brokers and have a range of leasing deals available to suit your every need.