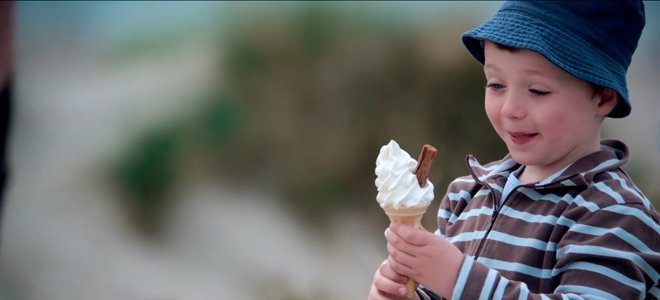 One of my favourite songs from my teenage years is the Ian Dury song "Reasons To Be Cheerful" that reached No 3 in the Top 40 charts; and now it's been resurrected by Vauxhall Motors to help launch its Astra brand.
I say that it's been resurrected but in reality it's been used as an 'inspiration and has been updated by British rapper Sense (about whom I can find nothing at all on Google – missed out there mate!) to talk about the best things about being British.
Whereas the original Ian Dury song spoke about things like Buddy Holly, Hammersmith Palais, Bolshoi Ballet (Rhymes with 'Palais'), equal voting for men and women, 'Fanny Smith and Willy' (Do I need to explain that?), yellow socks, 'sitting on the potty', a cure for Smallpox, Wee Willie Harris, Steven Biko, Rico Rodriguez (ska trombonist), the Marx Brothers, and 'slap and tickle' (amongst other things), this version looks at many (what the Advertising Agency – McCann Birmingham - think) iconic British scenes and describes them.
Things like ice-cream on the beach, kick-abouts in the park, country lanes and festivals are all scattered about in the ad along with "quintessential British idiosyncrasies" (their words, not mine) such as, 'looking on the bright side', 'gassing about the weather' and 'giving it some leather'. All those little things that make people cheerful in times of austerity like "fish and chip forks and camping in the rain" are all there too as the ad tries to tie in the Vauxhall Astra Bi-Turbo to Britishness – with Vauxhall trading on their Luton and Wirral heritage despite being a subsidiary of the German company Adam Opel AG – itself a wholly owned subsidiary of the American giant, General Motors. (Or am I just being a touch facetious?)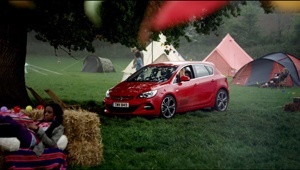 As with all TV ads these days, the ad is supported by a social media campaign including a #ReasonsToBeCheerful twitter page that asks consumers to input their own reasons to be cheerful and then keep that conversation going.
The ad itself features (as stated before) the new 5-door Astra Bi-Turbo - with cameos from the Astra VXR and Astra Sports Tourer (made in Ellesmere Port) – with the line 'Made for Britain' featuring prominently.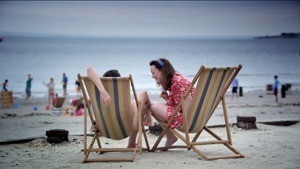 Peter Hope, Vauxhall's Marketing Director said about the new ad (after a bit of blurb first): "The Astra was launched over 30 years ago and remains the car most synonymous with Vauxhall with almost a quarter of British motorists having owned one. The campaign supports our goal of building warmth, emotion and approachability for the Vauxhall brand and fits with other brand initiatives to create pride and advocacy such as Vauxhall & I and the Home Nations sponsorship."
The creative was developed for Vauxhall Motors by McCann Birmingham and directed by Joanna Bailey. Managing Partner of McCann Birmingham, Paul Dean, comments in typical adspeak (I know it; I used to work in the industry): "The 'Reasons To Be Cheerful' TV advert leverages the model's British heritage, with its execution featuring snapshots of life around Britain and placing Astra at the heart of every moment."
If you want to see the advert that is based around the premise that the Vauxhall Astra has been "an integral part in British culture for over three decades and its evolution as a vehicle is ideally suited to reflecting the quintessentially British way of life; in essence, ...'made for Britain'", then click here.
And those other reasons to be cheerful these days?
How about:
Escaping relegation, football fan elation, Blackpool Beach vacation and sandy toes.
Queuing and more queuing, Reality TV viewing, Claim and Blame suing, and tos and fros.
Payday loans on telly, Big and bigger bellies, always wearing wellies in summertime.
Grandson smiles and giggles, Tweenies, Iggle Piggle, long green grass that tickles, everytime.
And so much more.....
And maybe we can listen to the late, great Ian Dury again too!