Replacing the tyres on a lease vehicle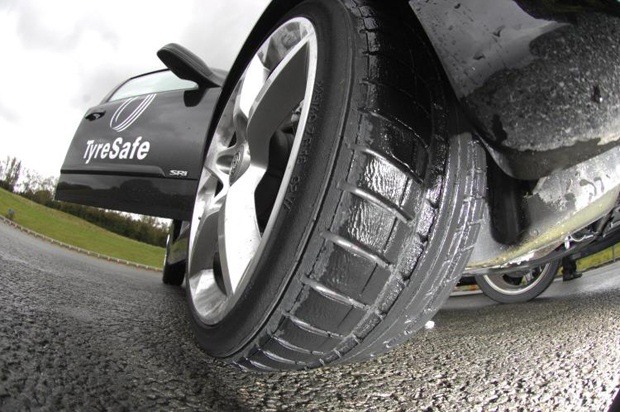 One of the most important things to remember when it comes to safety, your vehicle and driving on the road, is the condition of your tyres.
According to a survey by Brake and Green Flag quoted in Fleet News, around two-thirds of drivers (68%) don't know that the minimum tyre tread depth on a vehicle is 1.6mm, and even though they know that driving with tyres that don't have the correct tread depth is both illegal and dangerous, many take the risk - and even more rely on services and MOTs to check the legality.
When it comes to driving a lease vehicle, many drivers ask the question: Whose responsibility is it to replace the tyres on a lease vehicle?
Tyre Maintenance
For drivers who take out a lease contract with Nationwide Vehicle Contracts, you have the option to include a maintenance package in the contract for a fixed monthly fee so you can rest assured that you have complete cover during the term of your contract.
Full details of the Maintenance Package can be found here, and it includes all routine servicing, replacement tyres (depending on funder) and other repair costs that might be required during the length of the leasing contract. This is addition to the to full UK Manufacturers warranty and at least 12 months roadside assistance and recovery that come with all new vehicles as standard.
When it comes to tyres, a maintenance contract usually includes:
Unlimited Premium Branded tyre replacements including valve and balance
Free mobile tyre fitting service at a convenient location for you by appointment
No recharges for punctures or damaged tyres (dependent upon finance provider)
It doesn't include:
Repairs or replacements due to driver error or driver induced faults
Vandalised and Stolen Wheels and/or Tyres
If you don't have a maintenance contract, replacement of tyres is down to you, and it is advisable for you to ensure that the correct standard and make of tyres is fitted to the vehicle, as fitting part-worn tyres - even if you may be unaware that they are part-worn - can be dangerous. The state, condition and standard of tyres is also taken into consideration when the car is returned at the end of the lease too.
Changing a tyre
If you need advice on how to change a tyre, check out our Tyre Maintenance Guide here. It also includes a tyre classification guide to help you decide the correct tyre for your vehicle at any particular time of year.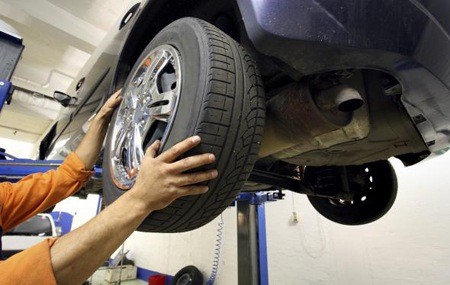 Obviously, driving with worn or damaged tyres is dangerous - to you, your passenger, other road users and pedestrians - but it is also illegal, and you run the risk of not only an accident but also invalidating your car insurance policy.
If caught driving with illegal tyres - or even one illegal tyre - you can find yourself being:
Issued with a fixed penalty notice of up to £100 for each defective tyre
Summoned to court for prosecution where you can be fined up to £2,500 and get three penalty points for each illegal tyre (£5,000 in the case of a goods vehicle or a vehicle constructed or adapted to carry more than eight passengers).
Summoned to court for prosecution where you can be disqualified from driving in certain circumstances
When does a tyre need changing?
So when should a tyre be changed? That's the question that needs to be asked, to which an obvious answer is: "Before it becomes illegal!"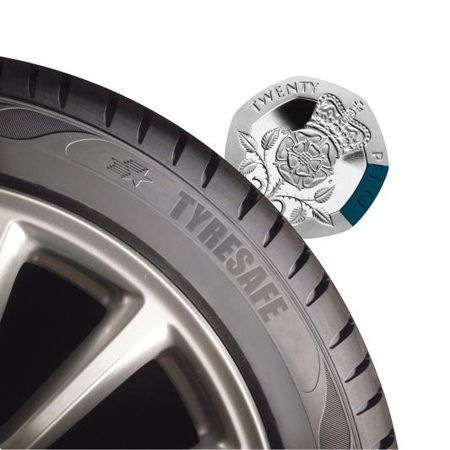 Basically any tyre that is fitted to a motor vehicle must be "fit for purpose and be free from any defects which might damage the road or endanger any person," (The AA) as well as being correctly inflated to the pressure required for the vehicle and its load as directed by the car's manufacturer.
By 'Fit for Purpose,' this means that a tyre must fit in with the other tyres on the vehicle, not have an bumps in it that is shouldn't have (or tears or bulges), and not have any part of the ply or cord showing or any tear or cut above 25mm across.
Tread Depth is also an important part of tyres too. According to Tyresafe: "Current UK law requires car, van and LCV drivers to have at least 1.6mm of tread across the central three-quarters of the tyre, around its entire circumference."
With the tread being the part of the tyre that is in contact with the road, it is important that it is at least the legal minimum to cope with the UK's roads and the UK's weather conditions important for safety reasons and legal reasons.
If you need to replace the tyres on your vehicle during the course of your contract, please ensure you use a premium brand, such as Pirelli, Michelin, Bridgestone, Continental, Goodyear or Dunlop.
So, in answer to the 'question' at the top of the page, for lease car drivers, replacing tyres if you have a maintenance contract is as cheap as 'free' chips; if you don't, then it is all down to you.
Whichever it is, make sure that you are driving with safe tyres; because it's easier to replace a tyre than it is a life.
All photos courtesy of Tyresafe