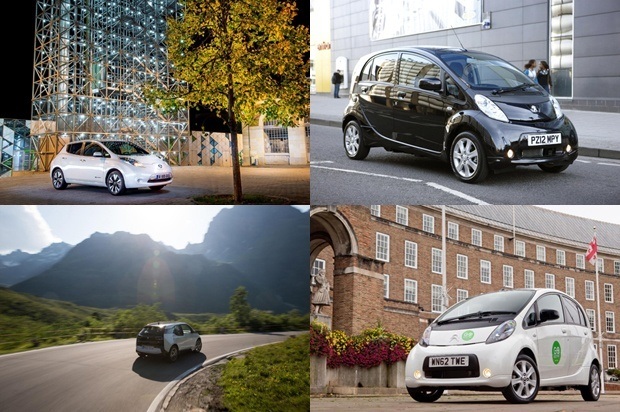 With petrol prices seemingly having 'bottomed out' and now on their way back up again, it may be time to look at the cost effectiveness of an electric vehicle as technology on them continually advances and improves.
Using figures produced by cap HPI, we can see which electric vehicles (EV) are the best when it comes to monthly running costs and Total Cost of Ownership (TCO).
*Total ownership costs were calculated by cap by reviewing the following across a vehicle's first 3 years from new; monthly running cost, cost per mile, service and maintenance, depreciation, insurance group, costs new, delivery costs, road tax, RRP.
Philip Nothard, cap hpi consumer and retail editor, commented "Government campaigns, such as the 'Go Ultra Low' initiative have demonstrated that the fuel alternative vehicles, including fully electric or hybrids, can offer cost savings for motorists," which is something that we know. Admittedly, electric vehicles (and other 'Green' alternatives) may not be for everyone, but in these austere times, it makes sense to at least take a look at what can be on offer if the conditions and circumstances are right for EV ownership and use.
The Results
Citroen C-Zero Hatchback: TCO of £13,994, a Monthly Running Cost (MRC) of £388.72 with Service and Maintenance costs of £954
Peugeot Ion Hatchback: TCO £14,028, MRC £389.67 with Maintenance of £988
Renault Zoe Hatchback: TCO £18,313, MRC £508.69 with Maintenance of £523
Volkswagen Up Hatchback: TCO £19,048, MRC £529.11 with Maintenance of £428
Ford Focus Hatchback: TCO £19,117, MRC £531.03 with Maintenance of £352
BMW i3 Hatchback: TCO £20,746, MRC £576.28 with Maintenance of £1,171
Mercedes-Benz B Class Hatchback: TCO £21,017, MRC £583.81 with Maintenance of £1,047
Nissan Leaf Hatchback: TCO £21,120, MRC £586.67 with Maintenance of £435
Volkswagen Golf Hatchback: TCO £21,557, MRC £598.81 with Maintenance of £412
Kia Soul Hatchback: TCO £22,092, MRC £613.67 with Maintenance of £377
So, as you can see, the Citroen C Zero Hatchback has the lowest Total Cost of Ownership (TCO) of the EVs on offer, along with the lowest monthly running costs, but it claims one of the highest service and maintenance costs at £998.
The Peugeot ION Hatchback comes a close second, with comparable monthly running and service and maintenance costs to the Citroen C Zero, but costs for maintenance start dropping for the next two places with the Ford Focus Hatchback offering the greatest savings when looking at service and maintenance alone, starting from just £352 – that's less than £10 a month.
It's a bit of a surprise that Tesla doesn't have a model that features in the cap Top 10 EV Total Cost of Ownership table, considering that it is usually in most Top 10 EV car tables, but if it is a prestige EV that is desired with low TCO, then look no further than the BMW i3 Hatchback and the Mercedes-Benz B Class Hatchback that find themselves in 6th and 7th places, respectively.
According to Philip Nothard: "London is the region with the most online searches (30%) for EV valuations. This could be due to the charging point infrastructure throughout the city. However, Scotland sits in second place, with 23% of all online valuations. The market now offers a range of competitively priced options, beyond the Nissan Leaf, which dominated the electric vehicle market in earlier years, making this a sector to watch, as more motorists think about going electric."
Leasing an Electric Vehicle
The figures that cap HPI produced when it comes to Total Cost of Ownership obviously include costs of the actual vehicle, its RRP, delivery costs, road tax and other costs that are not applicable when leasing an EV from Nationwide Vehicle Contracts. There are many EVs and other alternatively Green cars available to lease, including such best-sellers as the Mitsubishi Outlander PHEV, the Nissan LEAF and the BMW i3, so contact one of our customer representatives to see just how low your running costs could be with an Electric Vehicle.