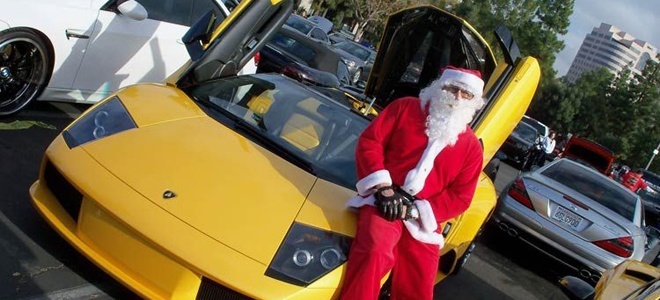 QUESTIONS THAT NEED TO BE ANSWERED
If he drove, what would he drive?
Estate car or hatchback? Maybe an SUV or a 4x4? Left or right hand drive?
Would it cut down the time?
What voice would he have on his SatNav?
Is his SatNav up to date?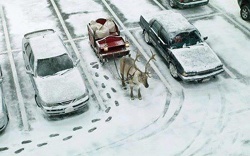 What fuel would he use?
How would he get across the seas? (Chitty Chitty Bang Bang?)
How fast would he have to go?
What about speed cameras? And eager policemen trying to get their arrest figures up (allegedly)?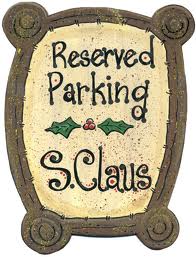 Where would he park?
How much change would he need for parking meters? Or would he get a ticket off a kindly person leaving the car park?
What about traffic wardens?
Would it fit on a roof? How would it get up there?
What about the redundant reindeer? Would they be sent to pasture or sold off for cat food? Or maybe Xmas dinner?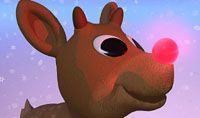 Could he auction off Rudolph's nose, or go on "Four Rooms" with it?
What about all those glasses of sherry and whisky people leave out?
Would Santa pass a breathalyser? ("Your nose is a bit red, sir.")
How fast would a police car have to go to catch him?
Would the car have to be electric so as not to make a noise?
Would we have to rewrite the song "Jingle Bells"? "…in a one-horse open Evoque…"
How would he cope with roadworks? And cul-de sacs? And snowbound country lanes?
Would he let the elves borrow it for a night out?
Would he have to have MyKey if he did?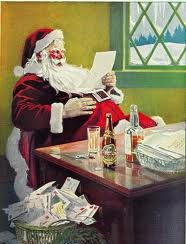 What about punctures? And oil…and fuel…and electric charging (if required)
What about the price of fuel?
Would that mean the Chancellor hasn't been good enough to get pressies, or has he redeemed himself?
How would he get outside my house if the selfish bloke who has three cars puts his bloody BMW outside again?
What if he couldn't get past the Coca-Cola lorry that's always about at Christmas (or so the ad would have you believe)?
What songs would he listen to in the car? Christmas songs? A bit of Nirvana or Napalm Death? Rod Stewart? Michael Buble. Snoop Dogg? One Direction? Little Mix?
Would Santa get any road rage?
What if he got nicked and banged up in the choky? ("You girls and boys won't get any toys if you don't bail me out")
Would all the elves pile into the back (with seatbelts, obviously) and sing "Are We There Yet?" in unison? Every ten minutes!
How many sick bags would he need?
What would he do with his rubbish?
How long for toilet stops?
Would he have enough money for an extortionately expensive bottle of Coke at a service station served by a really disinterested employee who didn't want to work on Christmas Eve but was last to put the holiday request in and has ended up doing New Year's Eve as well when all his mates are larging it at an illegal rave?
To be honest Santa, I'd stick to the Sleigh. It's a lot easier. And it's magic!