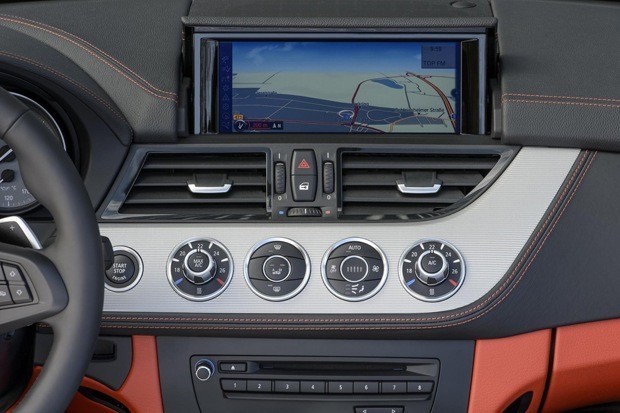 With Satellite Navigation Systems becoming part of our driving lives, much in the way that Google and Mobile Phones have, the day will soon be here when all new cars will have SatNavs fitted as standard. And this is exactly what has happened with new BMW cars.
So now it makes even more sense to check out some of the great leasing deals on BMW cars that are available from Nationwide Vehicle Contracts by clicking here.
BMW has moved on
For BMW, it is a sign that they are moving with the times a lot quicker than they used to. Even in the early 1990s some models didn't come with a radio as standard, leaving customers paying extra to have one fitted.
And it was the same for an electric clock too!
But now, all that has changed, and BMW have a reputation for supplying high-quality equipment as standard throughout their fleet, with digital radio tuners having been installed as standard back in 2013, and leather seats now coming on many models' entire ranges.
The BMW SatNav scenario
All BMWs now come with a factory-fitted SatNav system as standard: from the most basic 6.5" high-definition colour screen version in the BMW 1-series to BMW's 'Professional Navigation' system with an 8.8" screen and real-time traffic information in the more expensive models - although this can be chosen as an upgrade on the more basic models.
Some versions will also be available with BMW's head-up display.
The standard BMW Navigation set-up consists of a 6.5" colour display with the iDrive operating system, traffic rerouting and a DAB radio, and also features 3D mapping and Eco Pro green route guidance. This is available on the likes of the BMW 1-series, the BMW 2-series (such as the BMW 2 Series Active Tourer and the 2 Series Coupe) as well as the Gran Tourer models.
The BMW Professional system brings with it a larger 8.8" touchscreen display, a touch-sensitive iDrive controller, ConnectedDrive app services, real-time traffic data , BMW Online access, and BMW Remote Services. This features in the likes of the BMW Z4 Roadster, available now on some great leasing terms.
With the touch-sensitive iDrive controller, you can 'write' letters with your fingertips (this enables you to put in things like postcodes a lot easier), and with the BMW Remote Services you can send navigation addresses to the car using Google or a smartphone app.
The addition of the SatNav system to all their models is seen by BMW as big plus when it comes to choosing a new car, and when you look at it at the same time as you browse the wide choice of BMW models available to lease from Nationwide Vehicle Contracts it is a view that is hard to argue with.
Whichever direction you wish to go!