There are many ways to save money when driving and one way is to make sure that the car you drive is an ultra low emission vehicle - such as an electric car or a hybrid. Nationwide Vehicle Contracts offer many leasing options on cars that have CO2 emissions of less than 99g/km, as you can see from the list here, including great deals on the Citroen C1 Airscape, the all-electric Nissan Leaf, and the hybrid BMW i8.
How Much Could You Save?
According to the government and industry-backed Go Ultra Low campaign, motorists here in the UK "are missing out on savings of almost £24.5 billion every year by not taking advantage of ultra low emission motoring" - figures that equate to around £750 a year per driver on average.
These saving have been calculated by using average cost figures of around 12p a mile to put fuel into a petrol or a diesel car and of just 2p per mile* for an ultra low emission vehicle, over a yearly travelling distance of 7,500 miles. Obviously the more miles you do, the greater the saving but remember that these figures are averaged across the whole of the UK driving population of around 32.6 million cars.
Head of the Go Ultra Low campaign, Hetal Shah, states the case for ultra low emission motoring by reminding us that "...after buying a house, a car is the second most expensive purchase that most of us will ever make. Consumers are therefore looking for an option that gives them better value for money on an ongoing basis."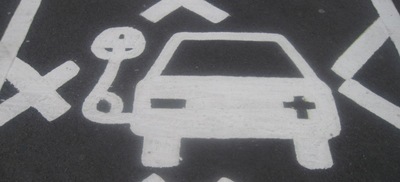 "With fuel costs from just 2p-per-mile, no road tax, no congestion charge and free parking in many locations, electric cars certainly present a compelling proposition. Put simply: the more you drive, the more you save. Added to that, there is now a whole host of electric vehicles available to suit any lifestyle, from city run-arounds and family hatchbacks to 4x4s and sports cars."
We have previously blogged about what Electric Car You Should Consider, so if you are looking to save money on your motoring, it could be well worth your while taking time out to check out the great leasing options available when it comes to fuel efficient cars in all shapes and sizes by clicking here.
But that's not all!
As well as looking at the cars that are available, check out these money-saving top tips offered up by a panel of experts put together by Go Ultra Low to help promote cost-efficient motoring even further. Many of them are applicable whatever car you decide to drive, so have a read and start saving money almost immediately.
Top Tips
Ashleigh Swan is one of the panel, and as "the nation's newest favourite money-saver" as featured in the Daily Mirror and Closer as well as on ITV and Sky, the mother of three was very complimentary about her electric car: "Like millions of other parents across the UK, I know that ferrying the kids around can be an expensive business. Fuel bills are the most noticeable regular outlay, and every time we pull up at a petrol station, my husband and I wince at the price of a full tank. Discovering the thrill of travelling in an electric car, as well as the extremely low running costs that come with it, has been a real eye-opener." Besides effusing about the electric car, she also adds in a tip about saving money on food for a day out: "We've made the mistake many times of buying very expensive lunches en route. Don't do it! Far better, and cheaper – if you're going on long family journeys – to prepare any food you need in advance."
Steve Fowler, Editor-in-Chief at Auto Express and Carbuyer, points out that a car boot clearance is a good idea: "Don't use your car as an extension of your garden shed – clear out unnecessary stuff from the boot and inside the car. Superfluous items mean extra weight and, as far as a car's economy is concerned, weight is the enemy of efficiency."
Jen Walshaw, a mummy blogger at MumInTheMadHouse.com, is pumped up about tyre pressure: "Someone told me a couple of years ago that keeping tyres pumped up means you get many more miles to the gallon – I gave it a go and it worked: we noticed the difference immediately."
David Shaw-Stewart, a founding member of the Go Ultra Low Owners' Club, is a sensitive man who wants to help you save money when going hybrid: "Particularly with a plug-in hybrid car, it's important to have a sensitive foot: keeping smooth acceleration stops the petrol engine kicking in – using the electric motor more will save you money."
Peter Burgess, Director of Motoring Research, suggests that drivers keep a cool head that's not too cool: "The refrigeration part of your car's heating system – i.e. the air conditioning system – needs to take energy away from the engine, which makes the economy worse. On the latest cars, it's not so bad, but the older the car, the more it impacts."
Paul Smith, a founding member of the Go Ultra Low Owners' Club, is a bright spark when it comes to the charging of an electric car: "Some energy companies have cheaper tariffs in the evenings and at weekends, so these are the best times to charge your electric car."
Steve Gooding, director of the RAC Foundation, suggests that we drive like it's easy like a Sunday Morning: "By far the biggest influence on fuel consumption is you, the driver. Aggressive driving can increase the amount of fuel burned by more than a third and it's bad news for things like tyres and brakes too. Also cars tend to be least fuel efficient at quite low or quite high speeds so the message must be go easy with the right foot however your vehicle is powered."
Honest John, of HonestJohn.co.uk, is concerned about what we are actually putting into the car: "If you're driving a car with an internal combustion engine, use high-quality petrol or diesel because the additives in it give extra lubrication and cleaning to your engine. What's more, the higher octane/cetane means the engine develops more torque at low revs so you can change up earlier and benefit from improved economy."
Paul Barker, Editor of BusinessCar, suggests that planning is an integral part of saving money - especially if you have 'gone electric': "Journey planning is important to make sure you are travelling on the cheapest route. Choose the 'most efficient route' in your SatNav system. If you're in an EV (electric vehicle), you can plan your charging along the route - almost every motorway service station is now equipped with at least one rapid charger, many of which are free to use."
And finally, Daniel Bevis, freelance automotive journalist and blogger at SuckSqueezeBangBlow.co, loves the wind in his hair - but not when trying to save money: "Driving with your windows down increases aerodynamic drag, meaning that the engine has to work harder to propel the car; the faster you're driving, the more drag this is creating. At motorway speeds, your engine can be over 20% less efficient with the windows down – so roll them up and watch your mpg figure go up with them."
So whether you are trying to save money on an existing car, or looking to save money with a new one, there are plenty of things that you can do yourself to keep costs down.
Obviously, here at Nationwide Vehicle Contracts, we want to help you decide with our list of low emission options to lease, so give one of our representatives a ring and they can advise what is best for you.
* From 2p per mile is based on overnight electricity costs using British Gas standard tariff unit rates for a customer paying by direct debit as at 1 February 2015, assuming seven hours of charging at the night rate and one hour on the day rate), and a range of up to 124 miles per full charge (assuming 95% efficiency) - as supplied by Nissan.