We're all familiar with the old 'Race on Sunday, sell on Monday' adage. The belief that, come Monday morning, weekend success on a track will see customers flocking into dealer showrooms, eager to add a slice of racing flair to their daily drive. The reality is, of course, quite different.
That said, the gap between road and track is getting a little narrower. Since the late 1950s, Touring Cars – or the British Saloon Car Championship, as it was known at its inception in 1958 – has been the series where family cars go racing. A series in which the mundane car you commute to work in becomes a track-focused terrorist.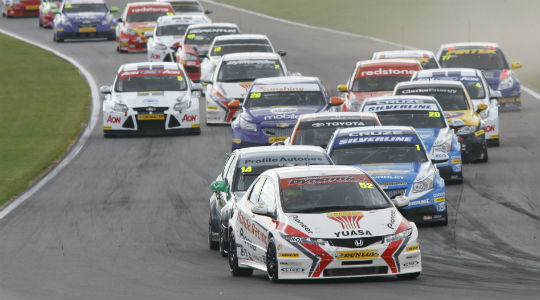 For your car, it's the equivalent of a bespectacled Clark Kent wandering into a telephone box and emerging as Superman. Only your car drives in as a silver diesel saloon car on optional 16-inch alloy wheels, only to come out with evocative sponsorship decals, huge spoilers and rubber bands masquerading as tyres. Super Touring was a gloriously apt name.

Only Formula One and NASCAR have longer histories than the British Touring Car Championship (BTCC). Since the first race on Boxing Day in 1957, it has been one of Britain's best loved forms of motorsport. At its peak, millions of people tuned in to watch as 'Dad's car' did battle with other 'Dad's cars'.

For the majority of race fans, the 1990s saw the golden era of BTCC racing. The names Will Hoy, John Cleland, Andy Rouse, Steve Soper and Tim Harvey will bring to mind images of heroic battles, thrills, spills and flying wing mirrors. Cars that were better known for living on the outside lane of the M1 motorway were doing battle at the likes of Silverstone and Brands Hatch.

For a few glorious years, the Accord, Laguna, 406, Primera, Carina, Cavalier, Vectra and Mondeo were less coma-inducing and more racing heroes. That car that transported you from sales meeting to sales meeting, occasionally via the Little Chef, was - for a few weekends at least - able to bask in the glow of motorsport success.

And we haven't even mentioned some of the other notable events of BTCC in the 1990s, such as the Volvo 850 estate cars, the Alfa 155, with its controversial aerodynamic package and Audi A4, with its equally controversial four-wheel drive system. Glory days that will probably never be repeated.

But never mind all that. Today, thanks to ITV, the BTCC is still beamed into our living rooms and will be until the end of 2016.
So, ever the helpful people that we are, we've put together a list of current Touring Cars that you can lease from Nationwide Vehicle Contracts. Cars which, with a little imagination and a few hastily applied stickers, could see the humdrum transformed into the hallelujah!

1. Vauxhall Insignia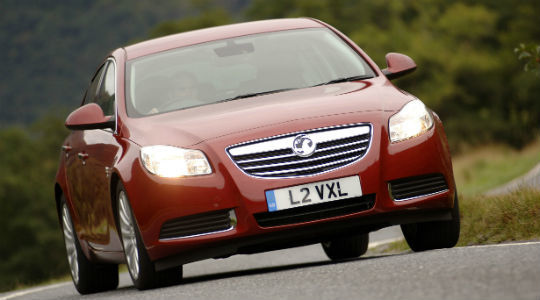 Wait, what? The Vauxhall Insignia - a BTCC hero? Well, yes, because there are currently two Insignias doing battle on the tracks of Great Britain.

Thanks to a series of upgrades for 2014, the new Vauxhall Insignia is actually rather good. And, whilst 76.3mpg and CO2 emissions of 99g/km from the 2.0-litre CDTi engine are figures unlikely to set the pulse racing, you will spend less time at the pumps. And we all know that pit stops cost time. And time is money, isn't that right, salesperson?
From £153.95 per month

2. Ford Focus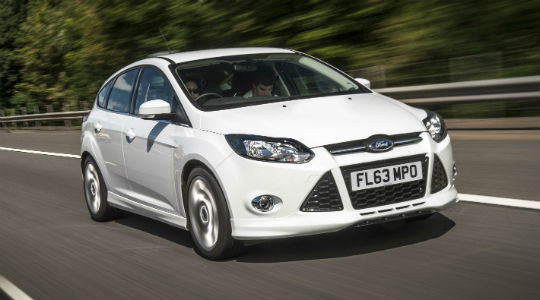 The Ford Focus is as familiar on the BTCC circuits as it is on the roads of Britain, with no fewer than four 'Blue Oval' hatchbacks campaigning in this year's championship.
Ford's 1.0-litre EcoBoost engine is a masterclass in efficiency, but with a new Focus on the horizon, you might want to wait in the pits before making your move.

From £157.95 per month

3. Honda Civic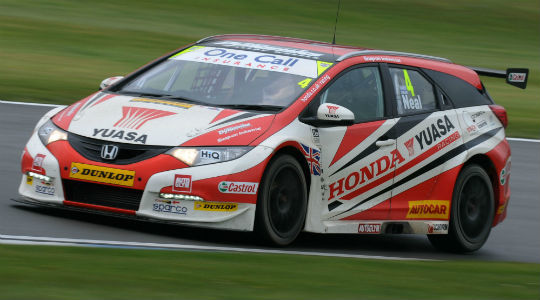 The Honda Civic Tourers of Matt Neal and Gordon Shedden are part of only two manufacturer-backed teams in this year's championship, the other being MG Motor UK and its MG KX Clubcard Fuel Save MG6 GTs.

There are also a couple of Civic hatchbacks in the 2014 championship, but our money would be on the Civic Tourers, not least because they bring to mind images of the Volvo 850 estate cars from the 1990s.
From £162.21 per month

4. Toyota Avensis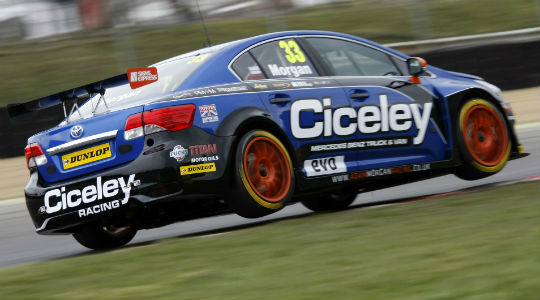 Ah, the Toyota Avensis. Solid, dependable, reliable and instantly forgettable. But that hasn't stopped four teams from choosing it to race in this year's BTCC.
If you squint a little, turn off all the lights and look the other way, your Toyota Avensis can look just like the racing version. A bit. Sort of. OK, not at all.
From £183.85 per month

5. Chevrolet Cruze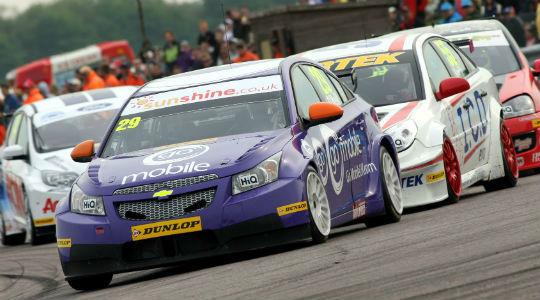 Quite why Chevrolet hasn't capitalised on its presence in BTCC by bringing out a Cruze Missile special edition is anyone's guess.

Maybe it's because by the end of 2015, General Motors will have pulled Chevrolet from its European markets.

From £195.95 per month

6. MG6 GT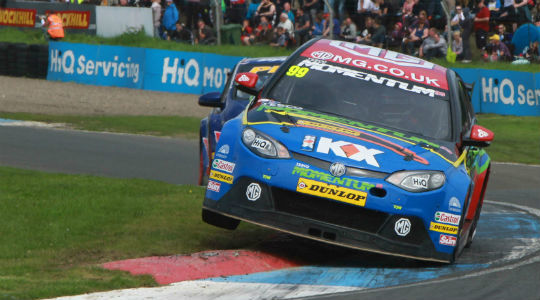 You too can pretend to be Jason Plato, by leasing an MG6 GT.

Sadly, the MG6 GT road car doesn't drive like you'd expect a racing car to drive. Still, stick a few Tesco packaging labels on the bodywork and everyone will think you're driving home from the circuit. No, they will. Honest.

From £208.95 per month
7. Volkswagen CC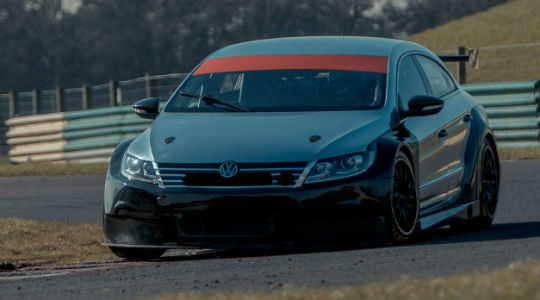 The vehicle formerly known as the Volkswagen Passat CC makes for an unlikely choice of BTCC weapon. Volkswagen's big four-door coupe is more about style and space than it is about race and pace.

That said, one of the CCs is being driven by Alain Menu, a proper legend of BTCC. In 1997, he drove his Williams Renault Laguna to victory a dozen times, going on to win the championship.

From £217.95
Go for it!
Remember, these are seven bonafide 2.0-litre racing cars based on the cars you can drive by leasing one from Nationwide Vehicle Contracts.

We can't supply the imagination or the sponsorship decals required to transform your noble steed into an A-road hero. Nor would we ever endorse driving in the manner of Messrs Plato, Jordan or Shedden. Not on the North Circular, anyway.

But should you want a great deal on your next lease car and are quite prepared to take the long way home every once in a while, these are the cars to look at. Gentlemen and women, start your engines.

Take a look at our great leasing offers now!