Play a game of automotive word association and there's a fair chance that a mention of 'Volvo' would be swiftly followed by 'safety'. You can thank 87 years of solidly built cars and consistent branding for such a strong connection.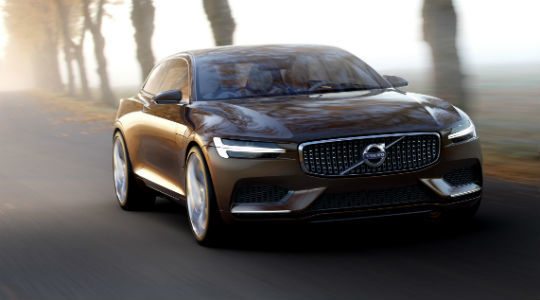 But with this inherent safety comes a double-edged sword for Volvo. For whilst we may think we know Volvo, there's more to the Swedish firm than meets the eye. And right now, we could be on the cusp of a very special era for Volvo.

Here are seven reasons why Volvo deserves a second look:

1. The Volvo XC90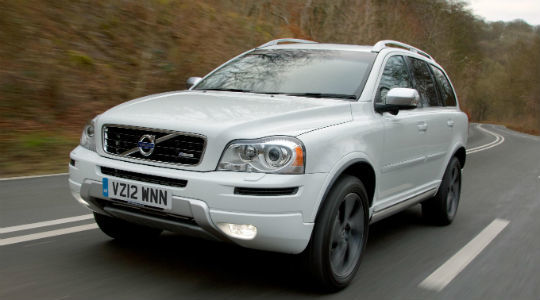 The current Volvo XC90 is so old, many of the children who grew up in the back of the evergreen seven-seater will have long since left home and headed off to university. Well it was way back in 2002 when the SUV made its debut at the North American motor show.

Fast forward to 2014 and the XC90 is still considered by many to be the default choice in the seven-seat SUV sector. Jeremy Clarkson is a well-known fan and it's the most popular SUV review on Honest John, giving it the title of SUV of the year 2014.
It's an olden but golden SUV, and - because its replacement will be unveiled later this year - there are some properly good deals to be had.
2. The new Volvo XC90
It's a tough call. Do you go for the tried and tested current generation Volvo XC90 or hedge your bets on the new XC90 raising the game even further?
We suspect that the new car - which will be unveiled at the 2014 Paris Motor Show - will be a major leap forward. We had a glimpse of the new interior at this year's Geneva Motor Show and it will also feature new ultra-efficient engines, with a petrol-hybrid sitting at the top of the tree. You can also bank on it being the safest car in its class, perhaps even the world.
3. Safety first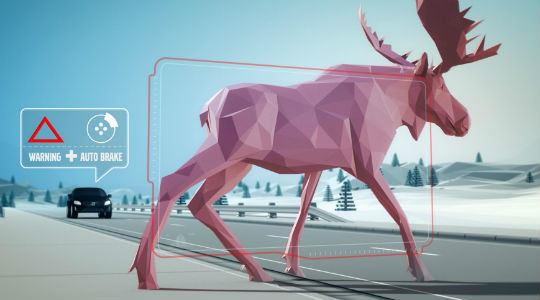 Short of wrapping yourself in cotton wool and never leaving your house, you're unlikely to ever feel safer than when you're in a Volvo. Part of this is down to solid branding, but it's also because Volvo spends a huge amount of money on research and development. Let's not forget that the Volvo V40 received the best ever Euro NCAP safety rating.
We recently spent some time at Volvo's safety research centre near Gothenburg in Sweden, where we saw, at first hand, some of the new technologies currently being developed.
There's tech to help you avoid hitting pedestrians in the dark, whilst another piece of kit will make hitting the central reservation a thing of the past. There's even a system that consults a big animal encyclopaedia, before alerting you if the animal is likely to go on a daredevil game of chicken across the road.
Need further convincing? How about Volvo's Vision 2020 which promises that "by 2020, nobody shall be seriously injured or killed in a new Volvo". Comforting, isn't it?
4. Volvo's new four-cylinder engines
Engines - not exactly sexy, are they? Perhaps not, but if we told you Volvo's new simplified engine range combines performance with wallet-friendly efficiency, you might be more interested.
And when we say simplified, we really mean simplified, because Volvo is cutting its engine range down from eight to just two units - a four-cylinder petrol and a four-cylinder diesel.
Choose the new Volvo V40 D4 and enjoy CO2 emissions of just 99g/km and economy of 74.3mpg. Impressive.
5. The V40 - Volvo's premium hatchback
And talking of the V40, this is Volvo's answer to BMW 1 Series and Audi A3 - a premium five-door hatchback. With prices starting from £18,995, it's the cheapest way to get behind the wheel of a new Volvo.
You'll get the same build quality of larger Volvos and the same suitably Swedish interior. Don't expect the razor-sharp dynamics of the German rivals, but do expect individuality and charm.
6. The XC60 - Volvo's crossover
The crossover segment is a lucrative and growing sector for car manufacturers, with buyers lapping up the blend of practicality, efficiency and dynamics.
The XC60 represents Volvo's first foray into the crossover market and is a world away from the boxy image of old. It's the firm's best selling vehicle, with sales recently passing the 500,000 mark.
7. Polestar - Volvo's safe sex
Anyone who remembers series 11, episode 5 of Top Gear will almost certainly remember the Volvo C30 Polestar, a one-off, 400hp, four-wheel drive rocket-ship.
Despite every petrolhead of the world pleading with Volvo to build a production version, the C30 Polestar remained a concept (boo), but it did spawn a number of Polestar upgrades for your common or garden family wagon (yay).
Today, the Volvo and Polestar partnership is bearing some serious fruit. For a little under £50,000, you can buy the seriously fruity Volvo V60 Polestar, complete with 350 rampant ponies, trick suspension and 20-inch alloy wheels. How do you like them apples?
Think of it as the car for the racing driver who likes to go mad on a track for a few hours, before settling down to a relaxing cruise home, listening to the sounds of Mellow Magic.
Still think you know Volvo?
If you needed further evidence that Volvo is a brand to watch right now, you only need look at its previous three concept cars, which culminated with the stunning Concept Estate at the 2014 Geneva Motor Show.
The two-door shooting-brake stole the show and provided a hint as to the future direction of the Volvo brand. Like the rest of Europe, we were mighty impressed with what we saw.
Volvo still has issues to address. Its cars can be on the pricey side once you've added a few must-have options and it doesn't offer quite the same rock-solid residuals as its German counterparts. Similarly, it has also lagged behind in terms of efficiency and its cars aren't as good to drive as many of its rivals.
It's also hard to ignore the fact that - even when taking into account the recent range refresh - many of its cars are in need of replacement.
But that process kicks off with the new XC90, scheduled to be available in 2015. And with the new and efficient Drive-E engines, we stand by our claim that Volvo is a brand to watch.
Check out our great range of Volvos that you can lease...