SIMPLY FORD - SUNDAY 4TH MAY 2014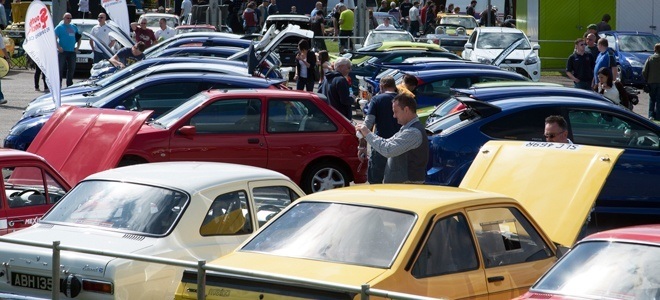 Beaulieu's 'Simply' rallies are dates to be ringed on your 2014 calendar if you are a real lover of cars; and this year's offerings begin on May 4th with Simply Ford – where Ford cars meet to discuss their owners (or is it the other way round?)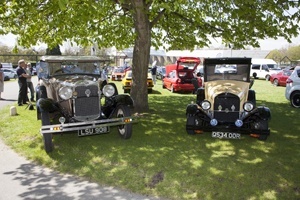 It is in the grounds of the National Motor Museum at Beaulieu in Brockenhurst, Hampshire, where Ford owners – whether they be early, custom, classic or current models – bring their pride and joys to join in the display in the parkland and enjoy a fantastic day out. And this year, up to 1,000 Fords are expected – a far cry from those early days a mere 4 years ago when there were 100!
And it wouldn't be a 'Simply' event without something being celebrated.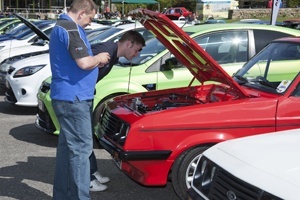 The main area for celebration this year is the 50th birthday of the Ford Mustang, one of the marques most iconic cars. Back in 1964, the Ford Mustang first went into production, the first in a long line of what became known as the 'pony car' class of American automobiles; the sports car-like coupés that were built with long hoods and short rear decks, with its name taken from the World War II P-51 Mustang fighter plane. It goes without really saying that the Beaulieu Simply Ford rally will be putting on a special Ford Mustang display on the day, with Ford Mustang owners of cars old, decrepit and restored invited to join in.
And then there is also the 20th anniversary of the Second Generation 'Gen 2' Ford Probe being celebrated by The Ford Probe Club UK. The ford Probe was manufactured between 1993 and 1997, with the First Generation Probe based on a series of futuristic concept cars of the early 1980s such as those seen in films such as Sylvester Stallone's (pretty dreadful) Judge Dredd, Michael J Fox's brilliant Back to the Future Part lll and Arnie's (pretty good if I remember)Total Recall, with the basic design of a Mazda GD. The Second Generation Ford Probe used a Mazda GE platform which it shared with the Mazda MX-6 and Mazda 626.
As well as being a great opportunity to view hundreds of Ford vehicles and meet up with other like-minded enthusiasts, you will be able to have a look at some old favourites and show regulars that inhabit the World of the Ford Heritage Collection. These include some real gems and real stunners like the 1985 Escort Mklll Ghia, a 1998 Focus Mkl LX, a 1993 Granada Scorpio 2.9 Auto Estate, a 1995 Mondeo Mkl 1.8L LX and a 2006 S-Max Titanium MPV.
At the end of the day, the winner of the vote for the rally favourite will be announced, with the lucky winner receiving the People's Choice Award – although many Ford owners there may consider themselves winners anyway if they manage to pick up some of those lost parts that they've been searching for at one of the many trade stands selling Ford-related parts and accessories.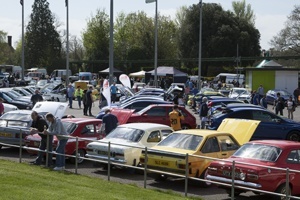 Entry into the Beaulieu parkland with your Ford is from 9am with catering available from then, and it costs a mere £10 for adults and £5 for children if you are bringing your Ford with you. Tickets can be bought in advance by telephone 01590 612888 or online at www.beaulieushop.co.uk, but are also available on the day. Non-Ford drivers are also welcome and can purchase tickets in advance too.
You will of course be aware that by buying a ticket to Beaulieu you get free admission to the whole Beaulieu attraction that includes the National Motor Museum and two exciting new displays, "For Britain" & "For The Hell Of It" and The Motorcycle Story, plus World of Top Gear, On Screen Cars, Beaulieu Abbey, Palace House and gardens.
If Ford isn't your thing, other Simply rallies throughout the year include: Simply Porsche on 22nd June, Simply Alfa Romeo on 29th June, Simply Vauxhall on 27th July, Simply Japanese on the 3rd August, Simply Land Rover on 10th August and Simply Classics & Sports Cars on the 24th August.
Simples!