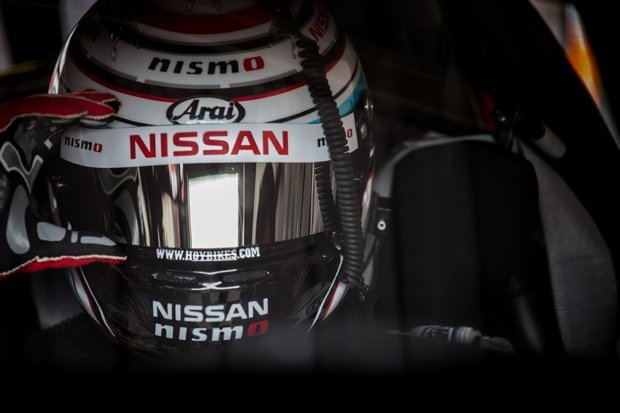 You may remember us telling you of the dream of Sir Chris Hoy to appear at the 2016 Le Mans 24 Hours with his Nissan teammate.

And that dream seems to be gaining pace after his strong debut season in the British GT Championship with the news that Britain's most successful Olympian, and winner of a Lifetime Achievement Award at the Sports Personality of the Year Awards 2014, will get the chance to race a Ginetta-Nissan LM P3 car in the European Le Mans Series in 2015.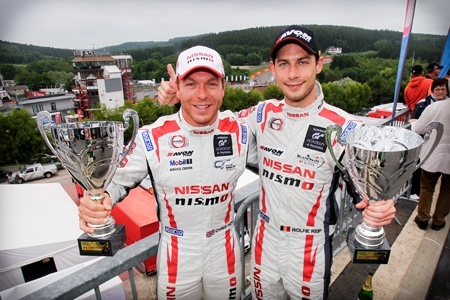 In 2014 Hoy drove a Nissan GT-R NISMO GT3 in the British GT Championship, with his year's highlight being a second place at Spa-Francorchamps along with a particularly good performance in the final race at Donington Park; and in 2015 he will be racing a faster car in 2015 as he dips his first real toe into the world of 'proper' endurance racing with each of the European Le Mans Series races being four hours long. (And on top of all this Sir Chris will be taking part in the official Le Mans Test Day on 31 May when he will drive a racing car on the full Le Mans circuit for the first time, where he will be sharing the track with the competitors for the 2015 Le Mans 24 Hours.)

Alongside 17-year-old fellow Scot, Charlie Robertson, the current Michelin Ginetta GT4 SuperCup Champion, Sir Chis Hoy will be racing in a works Ginetta-Nissan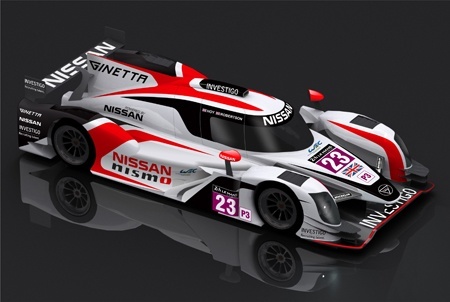 "I'm delighted to be stepping up to race in the European Le Mans series for Nissan next year," said Hoy. "This takes me another step closer to my motorsport dream of competing at Le Mans. This year was a great experience racing in the British GT championship, but I still have a long way to go and a lot to learn to bridge the gap to be competitive at Le Mans. I'm also excited to be joining fellow Scot Charlie Robertson, who's already achieved so much in his young motor racing career."

Besides the obvious PR exercise in helping Chris Hoy to reach his Le Mans dream as part of Nissan's much-vaunted driver development programme, the Olympian is helping Nissan to #UniteAndExcite the public behind Team GB and ParalympicsGB as they prepare for the Rio 2016 Games. As a lead ambassador for Team Nissan, Chris is there to provide invaluable advice and support to Nissan's team of athletes as they get themselves fit and ready in the run up to next year's event and will feature in a series of films following athletes on their Road to Rio.

Guillaume Masurel, Marketing Director, Nissan Motor GB said: "We are delighted to be continuing to support Chris as he advances his career in motorsport. This is an exciting time for Chris and Nissan with 2016 seeing the culmination of our support for Team GB and ParalympicsGB on the road to the Rio 2016 Games, along with the shared ambition of taking Chris to race at Le Mans.

"Chris' drive and determination make him not only an extraordinary motorsport prospect but also an outstanding ambassador for the Nissan Brand, and we look forward to working alongside Chris to inspire the next generation of British Olympic and Paralympic stars."

It helps, obviously, that Nissan are the sole engine supplier for LM P3, a new-for-2015 endurance racing category which is considered to be the perfect training ground for the Le Mans drivers of the future with races and trials held in the European or Asian Le Mans Series before stepping up to the LM P2 category for the Le Mans 24 Hours itself.

"We have made a clear commitment to Le Mans and sports car racing," said Darren Cox, Global Head of Brand, Marketing & Sales, NISMO. "This will be a very important season for Chris as he makes the transition from GT cars to Le Mans style cars. It's a big step and Le Mans has a real habit of sneaking up on you so before he knows it, he will be on track there. We're always happy to work with Ginetta and this is the next step in our relationship with them and their driver ladder."

The first round of the 2015 European Le Mans Series takes place from 10-11 April at the Silverstone Circuithere in the UK before moving in May to Imola in Italy; in July to the Red Bull Ring in Austria; September in Paul Ricard in France; before ending with Round 5 in Estoril from 17-18 October.