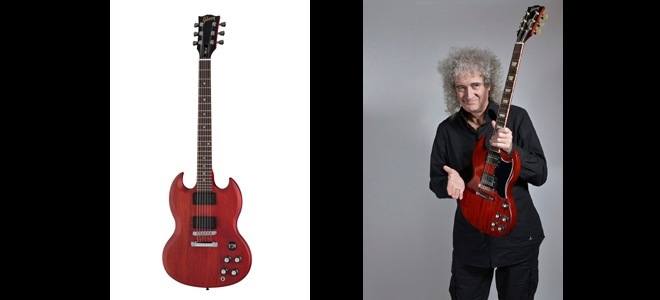 WIN A GIBSON 2013 GUITAR C/O SILVERSTONE CLASSIC
The Silverstone Classic takes place once again this year from 26-28 July 2013, and once again the world's biggest classic motor racing festival will be staged at the famous Silverstone circuit in Northamptonshire.
And, as usual, the three-day festival will feature an unrivalled line-up of classic car races and record breaking displays of classic road cars as well as a wealth of family entertainment that includes a free fun fair, shops and stall, a host of interactive activities and air displays; and did we mention the classic cars?
But if you need a reason to take someone who has no interest in cars at all, then you can check out the live concerts from classic pop and rock bands at the Silverstone Classic 'Rocking and Racing' festival. This year, the bands performing will include Sixties chart-toppers The Hollies and top tribute bands The Guns N Roses Experience and The Ultimate Eagles performing live in the evening.
And there is also a chance for someone to win one of three amazing Gibson SGJ guitars by voting online at the official Silverstone Classic website (www.SilverstoneClassic.com) to find the greatest Gibson-playing rock guitarist ever.
And what a choice there is. From American Blues legends Albert King, Chuck Berry and BB King to British rock blues aces Eric Clapton and Jimmy Page; and Rock Gods Angus Young, Keith Richards, Slash and Tony Iommi to icons such as Les Paul, Pete Townshend and Les Paul.
Just think who was on the other shortlist before it got whittled down, and then look at this list. How are you going to choose your favourite out of that? Good luck!
The results of the vote will be published at the end of June with the winner being called up onto the main stage on the Saturday night to be presented with their Gibson SGJ guitar.
"The roll call of past and present Gibson guitar greats reads like a Who's Who of rock music and I'm really excited, and intrigued, to see which one of these legends comes top in our poll," enthused Nick Wigley, the Event Director. "We ran a similar on-line survey to determine what the best British sportscar is, and the E-type Jaguar was a clear winner. This vote is going to be much closer."
The final two Gibson SGJ guitars can be won by visitors to the actual festival themselves by entering a special draw at the Gibson Guitar Experience in the Shopping Village – as if you needed any more reason to visit the Experience you can learn guitar riffs there, perform on a cyberstage and see guitar demonstrations throughout the day.
Dr Brian May CBE, the legendary Queen guitarist (have I really just typed the Dr. bit? He's a member of Queen!) commented on the Gibson SG: "I have always loved the SG, ever since a friend of mine at school, Woolly Hammerton, traded in his Telecaster for one, looking for a 'new sound' (which I think he found), and which I coveted deeply!
"Having one of the new models is almost as exciting as getting my hands on Woolly's! Somehow the SG still looks perfect, feels perfect and smells perfect. Oh, and it still sounds pretty damn good! I'm just getting used to the new Min-ETune function, which is a great tool in the studio for quick alternative tunings, and opens up a whole new world of opportunities. Enjoy it! Rock it!!"
Cars and Guitars have always gone together; Enjoy!