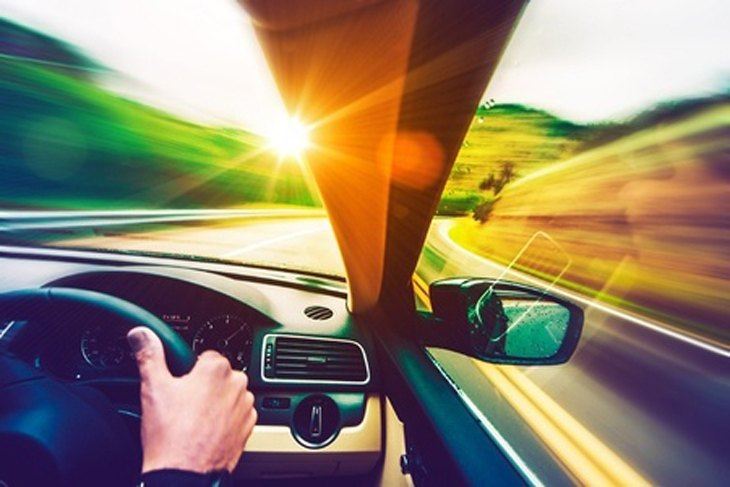 April usually sees a whole host of changes to what we have to pay out, from Council Tax and Water Rates to Road Tax and Personal Tax Allowances.
It also sees a change in sentencing guidelines given to magistrates and judges when it comes to sentencing and fines, and those drivers caught speeding now face harsher penalties if found guilty - up to 50% harsher actually!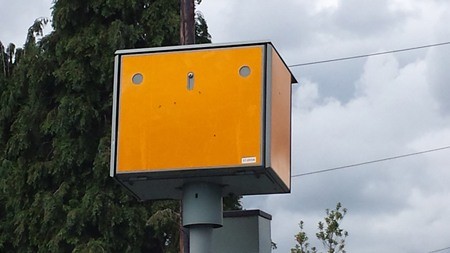 In 2015, 166,695 people in England and Wales were sentenced for speeding offences and 166,216 were fined (with the average fine being £188), with two people being sent to prison. And this is part of an increase of 44% over the past 5 years of the number of people caught speeding in the UK.
And now BBC News reports that the Sentencing Council, the people responsible for producing guidelines for magistrate courts, wanted " to ensure a "clear increase in penalty" as the seriousness of offending increases." And to explain this they use the example of a driver caught doing 41mph in a 20mph zone, or 101mph on the motorway, being fined 150% of their weekly income.
Having held consultations with magistrates and criminal justice professionals last year, the feedback given to the Sentencing Council was that current guidelines "did not properly take into account the increase in potential harm that can result as speed above the speed limit increases".
As a result, it has increased the penalty to send a clear message, planning to target the most serious offences as they felt that the current limit for a speeding fine of 100% of the driver's weekly wage, up to £1,000 - or £2,500 if they are caught on a motorway - is not enough of a deterrent. So, from 24 April, magistrates will be able to increase the fine to 150% - although the upper cash limits remain as they are.
So what are these serious speeding offences?
The speeds below all relate to non-motorway speeds, except, of course, the 70mph limit - unless speeds have been reduced on the motorway for safety reasons such as an accident or roadworks, or on a smart motorway.
Where the speed limit is 20mph, travelling at 41mph and above
Where the speed limit is 30mph, travelling at 51mph and above
Where the speed limit is 40mph, travelling at 66mph and above
Where the speed limit is 50mph, travelling at 76-85mph and above
Where the speed limit is 60mph, travelling at 91mph and above
Where the speed limit is 70mph, travelling at 101mph and above
Do magistrates have to stick to the guidelines?
Generally, yes. But if they feel that it is not "in the interests of justice" to do so, they have the flexibility to sentence outside of the guideline if they feel that the guideline "prevents the correct sentence from being given."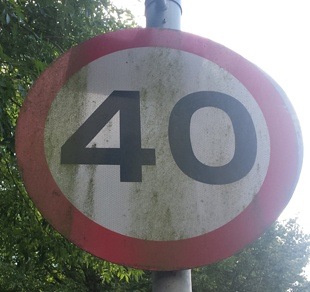 In a blog, Green Flag reports that penalty points and disqualifications also come as part of the speeding fine package, but it is the means-tested fines that are the biggest change. However, it does point out that the upper limits imposed on the fines could well be interpreted as a minor inconvenience by a high roller - although the "six points or the possible 56-day disqualification are likely to present the bigger inconvenience."
It could have been worse for high rollers. Without a fine limit, they could find themselves in the same boat (or car) as a billionaire in Switzerland caught doing 186mph in his Mercedes SLS in 2010. With Switzerland using a "similar earnings-based fine system to the one the UK will soon have", he got a fine of £558,000 as there is no upper limit there.
You may wonder what speed the fastest ticketed car was doing. It's 192mph, but with the driver posting his exploits on YouTube, it was an easy arrest.
You may wonder what the fastest speeding ticket ever issued was. It's actually 242mph performed in a 75mph zone in Texas in May 2003 by the driver of a Swedish Koenigsegg supercar. The car was impounded.
You may wonder where the most prolific speed camera in the UK is. It's in Ealing on the outskirts of London on London's (in)famous North Circular Road. "From being switched on in April 2016 to the end of October almost 15,000 fines were issued as it enforced a temporary 30mph limit. Assuming three penalty points and a £100 fine per speeding driver, that's £1.5 million in just six months."
Road safety and breakdown recovery provider GEM Motoring Assist has welcomed the news of bigger fines, with GEM road safety officer Neil Worth believing that the increased penalties sent the right message to drivers about the dangers of driving too fast. "Illegal or inappropriate speeds remain a significant road safety problem," he commented. "If more people complied with speed limits, there would be fewer deaths and injuries on our roads; it's as simple as that. We therefore welcome the increase in fines, as we know the enforcement of speed limits plays a vital role in road safety.
"As drivers and riders, we are all responsible for the speeds we choose. No one can tell us to break the speed limit. So we urge every driver and rider to take that responsibility seriously and to play their part in making our roads safer."