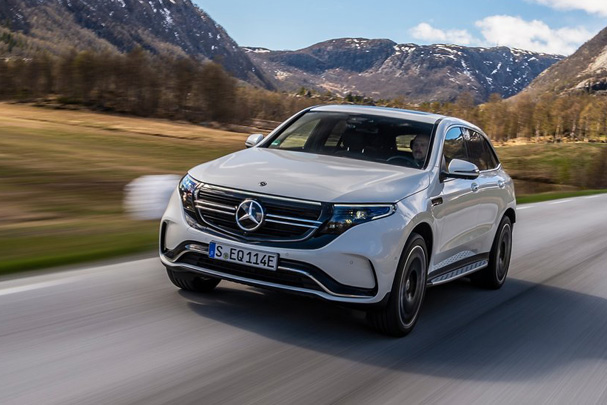 When it comes to sports stars, we're very used to seeing flashy motors and super cars heading through open gates and into the training ground car park – making a statement to their peers and making an impression on younger fans.
There are however several sports stars who've adopted electric cars and a more environmentally friendly approach to their extra-curricular driving.
Who stands out as being eco-conscious? Find out more in our blog.
Sports Stars Cars: Electric Car Drivers
Celebrities with electric cars seems to be a more common occurrence, but sports stars aren't regular electric car drivers. The tides seem to be changing, however, as many leading athletes opt for a greener approach.
Eden Hazard, Real Madrid and Belgium Footballer
Former Chelsea winger and current Real Madrid star Eden Hazard is known for having an eclectic car collection including the likes of a now-discontinued Lamborghini Aventador SVJ, an Audi R8 and a BMW X6.
However, Hazard is a global ambassador for Nissan and drives a Nissan Leaf, stating that he's leading by example for his children, enjoys the look of the vehicle and that it has a positive impact on the planet.
Ben Foster, Wrexham AFC Footballer and YouTuber
While he may not have made this list six months ago, Ben Foster, YouTube's 'Cycling GK' retconned his retirement to join the Ryan Reynolds and Rob McElhenney revolution in Wales and can make the grade this time around .
While his recent penalty heroics have helped Wrexham return to the football league for the first time in 15 years, this sports star's car is a pretty heroic choice too. Foster can often be seen in his Tesla Model 3, when he's not cycling of course!
Thiago Alcantara, Liverpool and Spain Footballer
Footballer Thiago is often seen behind the wheel of a MG ZS EV Trophy Long Range.
The Liverpool midfielder and Spain international is a newer electric car driver, but opted for the MG model as it offers him "versatility" and "comfort" and he believes that being aware of sustainable driving is "important as a society".
Lewis Hamilton, Formula One Driver
In the past, Hamilton has been known for his jet-set lifestyle and wide-spanning car collection. While he's not much of a jet setter now, his car collection is still a major part of his life.
Day-to-day, however, Lewis Hamilton has chosen to be more environmentally conscious by driving an electric Mercedes-Benz EQC SUV. He's one of many celebrities with electric cars as part of a wider collection.
Megan Rapinoe, OL Reign and USWNT Footballer
Perhaps one of the most famous faces in women's football, US Women's National Team legend Megan Rapinoe is known to drive a Tesla Model 3.
The 37-year-old footballer is an unmovable force on and off the field and is known for her campaigning surrounding equal pay in US football. It's no surprise that this sports star's car is an electric option.
Find Your Electric Car Today
There are plenty of other sports stars who are perhaps just a step away from adopting EVs, such as Britain's most successful female athlete Dame Laura Kenny, who drives a Toyota Yaris Cross hybrid.
You can move over to an electric vehicle at your earliest convenience however, with a brand new lease deal from Nationwide Vehicle Contracts. Ready to find out more about electric vehicle leasing? Get in touch with us today.